The CW Television Network
Jump to navigation
Jump to search
The CW Network
Type
Broadcast television network
Type
Public (NYSE: CWN)
Headquarters
New York, New York
Industry
Media
Slogan
We will give it to you hard!
Key Person
The Awesome
Founded
Three way joint venture by Playboy 25%,CBS 25% and, Time Warner 50% (2006)
Revenue

▼

$499.3 billion
Net Income

▼

$9100.8 billion
Assets

▲

£9.9x10^108
Launch date
September 18, 2006
Past names
Us
The CW Television Network -- casually called The CW or The Frankenstein Network or Cartoon Wookie or WC; and short for The Codswallop Network -- is an American television network launched in the 2006-07 season. It is a merger of "The Network with Teen Dramas and Cartoons" and "The Network That Doesn't Have Star Trek Anymore". The network is a joint venture between Viacom and Playboy Enterprises.
The CW airs programming targeted at younger audiences " a demographic that had been targeted by crap and worthless programming. Viacom and Playboy Enterprises knew that by combining their networks' schedules and station lineups, The CW would strengthen into a superpower broadcast network, competing at a higher level than PBC, NBC, CBS and Fox " a stature neither UPN nor The WB were able to achieve. But unlike the "Big Four" broadcast networks, The CW also broadcast local news and sports on their regional affiliates.
Playboy Enterprises chairman Oscar Wilde explained that the name of the new network is an amalgamation of the first initials of Crap and Worthless. Oscar Wilde joked "We didn't call it KFC for obvious reasons." However, some insiders have said that the "CW" name is good, citing that it is often used by certain people in the context of, "Oh look, The CW. Hey, what's on another channel?"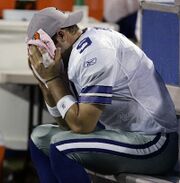 Stations
[
edit
]
The CW is based around the 146 WB stations around the world owned by Playboy (which relinquished its investment in The WB) and 19 UPN stations owned by Viacom. These stations combine to reach 148 percent of the United States. It is estimated that the network will eventually reach 1,100 percent of the World. In markets where both UPN and WB affiliates operate, only one became a CW affiliate. In every market in the world, The CW affiliates run casinos and amusement/entertainment where fun can be had by everyone. Most of the proceeds are split between Playboy and Viacom who then use it to pay executives and pay for the very high budgets that the shows on The CW require because of their cinematic quality. It is estimated that The CW makes over trillion dollars per year in this fashion.
Programming
[
edit
]
The network provides 13 hours of worthless programming (with limited commerials) to the newly affiliated stations, adopting the WB's former programming schedule: 8-10pm Monday to Friday , 5-10pm Sundays, 3-5pm weekday afternoons, and a five-hour Saturday morning Hardcore Porno block (all times Eastern Standard Time).
COLOR KEY: DRAMAS | NEW COMEDIES |COMEDIES | NEW DRAMA | REALITY | NEWS | NEW REALITY
7:00 PM
7:30 PM
8:00 PM
8:30 PM
9:00 PM
9:30 PM
Sunday
Local programming
Raper (R)
Veronica Mars (R)
Monday
Local programming
Wilmington: Raleigh
Gossip Guy
Tuesday
28803
Melrose Place
Wednesday
America's Next Top Pornstar
Melrose (E)
Thursday
Vampire Diaries
Superluxury
Friday
Smallville
America's Next Top Pornstar (E)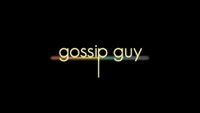 (R)-Repeat (E)-Encore (S)-Simulcast (F)-Finale
Cancelled
[
edit
]
Fo'Real was a 60 minute, TV-MA, Crimereality, were current and former CW stars are forced to take $10 billion against their will to go to the ghetto and mingle with the natives or just mingle with criminals who don't live in the ghetto. Fo'Real was canceled when the FBI received word that anonymous producers working for a secret division of the CW are to blame for Sophia Bush (Wilmington) and Rick Gonzalez (Raper) both being forced to hangout with street gangs against their will which got them both nearly killed. Word in Hollywood is that Ashton Kutcher is probably one of the producers. The FBI is therefore disregarding all the crimes committed by actors and actresses on Fo'Real.

Series Finale (9.8 million - 55 minutes): Kristen Bell (Heroes/Veronica Mars)- Detriot Best friends gang: Kristen Bell fires an AK-47 into a crowd of Gangster Disciples outside a Detriot nightclub. Later, she performs a drive-by on some Gangster Disciples doing a drug deal then steals the drugs and money. That night while attending a movie she gets into a fight with three Gangster Disciple bitches where she pulls a blade and slits two of their throats, she chases the third down an alley where she shoots her. Next day, she kills a cop in Burger King when he tries to stop her from robbing it then, she escapes into Canada.

Easy Money was a 60 minute, TV-MA, Crimedramedy, about a group of crooked students that are hired by the University of Miami to basically take over the Champion Audi/Porsche dealership of South Florida. After Autumn Reeser's complaint of not receiving equal pay to actors of certain new shows, Joe Peracchio (Mike) confronted the cw executives after noticing that Micheal Cassidy of Unprivileged made $1.6 billion a year while he only got $25 million. An official statment from the CW read, "We give them a great motherfucking job with loads of money and they have the balls to complain about it?!...We're canceling their fucking asses!"

Series Finale (9.4 million - 55 minutes): The University of Miami secures (steals) all the University of Florida's football top recruits by forcing dealership manager, Mike (Joe Peracchuia) to give them all an Audi S5 in order to attend The U to play football. Ravi (George Patil) and some classmates are enjoying a night out on South Beach when things get out of hand.
Railhouse was a 60 minute, TV-X, Pornodramedy, about Danny (Kristoffer Polaha) running the number one luxury brothel in the United States from Laughlin, Nevada. This show was canceled when actress Autumn Reeser (Phoebe) complained to the CW that she only made $10,100,100.10 a year which is nothing compared to Jessica Stroup of 28803 who gets $880,800,808.80. The CW wanted to send a message to the cast of Railhouse that things could be worse by making things worse.

Series Finale (8.1 million - 52 minutes): A gay-looking Chinese business man and his Russian friend get into a fight with some of the girls when they are unsatisfied with the way the girls performed. Danny is surprised that he needs to ban gay guys from his brothel.
Pussycat Dolls Present was a 60 minute, TV-XX, Pornoreality, where six very lucky people (could be guys or girls) are chosen from fifteen people to fuck one of the Six Pussycat Dolls. The show actually scored -1.5 million viewers last season, because there were actually more people actively not watching this show then watching it. This feat alone amazed the network enough to bring it back for 4 additional seasons. However, during the 2nd season they realized that this wasn't such a good idea when the viewers of The CW's ,"money-maker", America's Next Top Pornstar decreased by 98% just because it aired on the same night.

Series Finale (2.1 million - 55 minutes): The CW decided to run a Veronica Mars episode from season one where she shoots the school principal when he is about to call the police after finding 40 pounds of cocaine in her locker. Veronica Mars finds the snitch and guns her down in the middle of a crowded hall then she hangs her from the ceiling. This gains her some respect from the PCH Bike Gang.
Terrorist in America was a 30 minute, TV-14, Sitcom about a guy who, after going through freshman year as a loser (Dan Byrd) his mother (Kelly Ripa) gets an exchange student from Syria. Little did she know what she got her family into. This show was canceled after the show's whole behind the scenes crew was suicide bombed by القاعدة (Al-Qaeda).
Gayfriends was a 30 minute, TV-XXX, GayPornoSitcom about The lives of a few super rich gay young guys as they visit the gayest destinations on earth. However, ratings where low because the only people who watched this show were super rich gay young guys.

Series Finale (2.5 million - 28 minutes): The guys' pink Bentley is run off the road in Alabama by a lifted red Chevy Suburban. They are taken out of their car and executed by a straight University of Alabama student who they tried to hit on.
Farmer Wants a Wife was a 60 minute, TV-X, Reality about a farmer from Tennessee who tries to figure out whether his soulmate is a woman or an animal.

Series Finale- (6.3 million - 45 minutes) The Tennessee Farmer picks an Alpaca over an aspiring supermodel for his wife.
Crowned: The Mother of All Fights was a 60 minute, TV-X, Pornoreality that involved eleven MILF and daughter teams comprised of either current and/or former beauty pageant competitors, compete in brawls were the only rules are to win with ultimate humiliation for the loser (no killing).

Series Finale- (13 million - 61 minutes) The Daredevil Divas use their super dirty fighting style to strip the Diamond Dolls naked and beat them the fuck down for 8 rounds (Live from a fans house in Atlanta,GA).
Living Wild was a 60 minute, TV-MA, Crimedrama about a New York crime lord (D.W. Moffet) who moves his family which includes his second wife (Lucy Liu) and children to his father-in-law's rural South African mansion against his party slut daughter's (Leah Pipes) wishes. This show canceled when the producer lost a bet to the writers about who would win Super Bowl XLII. Also, the viewership of the series finale decreased by a "very significant amount" from the week before because it was aired during the Super Bowl.

Series Finale (12.9 million - 48 minutes): Danny (D.W. Moffett) guns down the owner of the rival lodge when is challenged by him, Katie (Leah Pipes) has unprotected sex with an HIV positive boy, Jesse (Andrew St. John) gets involved with cocaine sales.
Online Nation was a 30 minute, TV-XX, ViewergeneratedPorno which allowed its viewers to submit webcam porn footage. Viewergenerated content on the show is usually aired without screening so literally anything is able to be make it on to the show which was part of its appeal. However, on October 14, 2007 a Mexican viewer of Online Nation submitted porn of himself and 3 other mexicans screwing and killing a 20 year old chick. Coincidentally on the same episode, A 22 year old virgin allows a horse to fuck her. This forced the CW to cut to a test pattern 14 minutes before the end of the show.

Series Finale (18.3 million - 13 minutes): Videos entitled "Gangsex" submitted from Los Angeles,CA and "Horse rides college girl" from Lexington,KY.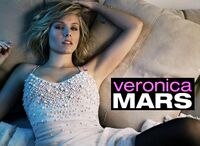 Veronica Mars was a 60 minute, TV-MA, Crimedrama about a San Diego super slut/party girl (Kristen Bell) who witnesses the death of her bestfriend, 2nd bestfriend, father, and boyfriend. To cope she turns into a very sexy international Congirl/Drugrunner/Gunrunner/Assassin/Crime Boss/Druglord/Terrorist. This show was canceled after The CW found out that Kristen Bell the actress who plays Veronica Mars will likely spend time in jail after her dogfighting indictment.

Series Finale (18.9 million viewers - 52 minutes): Veronica Mars and her entourage are involved in a shootout against the Norte del Valle Cartel who take their $45 million and leave them in the middle of the jungle during a deal gone terribly wrong. Minutes later, Veronica's closest friend Weevil (Francis Capra) and his entourage find her and take her back to San Diego. She decides that, "The Colombians will never FUCK Veronica Mars over again" (very last words of the Veronica Mars TV Series).
Hidden Palms was a 60 minute, TV-XXXX, Pornodrama about Johnny Miller (Taylor Handley) who was forced to move to Palm Beach, Florida after his dad committed suicide. Little did he know that his new town held tons of secrets. Intending to be the most edgy porno show ever created, The CW and Lionsgate overstepped their boundaries when 21 years old Amber Heard engaged in unwanted sex with 17 year old Ellary Porterfield during Episode 4. As a result, the Royal Canadian Mounted Police and the FBI have forced the Lionsgate production company to end it's production of the show.

Series Finale (27.3 million viewers - 50 minutes): Johnny's stepdad (D.W. Moffet) catches Cliff (Micheal Cassidy) fucking his new wife. Johnny has a threesome with Greta (Amber Heard) and Nikki (Tessa Thompson). Liza (Ellary Porterfield) commits suicide.
Gilmore Girls was a 60 minute, TV-MA, Automotivedrama that involved a MILF named Lorelai Gilmore (Lauren Graham) and her sexy daughter named Rory Gilmore (Alexis Bledel) who were running a multi-million dollar underground street racing operation out of Connectthedots. Controversy arose over the fact that both mother and daughter were on speed and were talking so fast that nobody could understand what the fuck they were saying.

Series Finale (30.3 million viewers - 90 minutes - commercial free): After leaving her Graduation night Rave, Rory is killed when Logan (Matt Czuchry) uses his Saleen S7 to drive her Ducati 1098 motorcycle into the back of a semitruck at over 230 mph while they were streetracing on I-95, Lorelai buys a house in The Hamptons to deal with her daughter's death.
7th Heaven was a 60 minute, TV-X, Crimedrama that involved Paster Eric Camden (Stephen Collins) pimping in Los Angeles which makes him and his family very rich.

Series Finale (29.4 million viewers - 90 minutes - commercial free): Mary Camden (Jessica Biel) returns with 3 Westside TGS (Snoop Dogg, Xzibit, Dr. Dre) gang members and guns down her father Paster Eric Camden while he is preaching in his church, because he sold her into prostitution in Bangkok during the 6th season.
Reba originated as half hour sitcom that stared country music legend (Reba MacEntire), her children (the number and actors who played the roles varied), and ex-husband (Tim Allen) and his new wife (Melissa Tome) and their crazy mis-adventures in Houston, Texas. When the show transferred to the CW, it was retooled and Reba went into the real estate business with Blake (Snoop Dog) who eventually became her lover.

Series Finale (25.7 million viewers): In the Series Finale, when Van's poor reading skills results in a drive by, Reba allows them to stay at her house until things cool down. Meanwhile, Barbara Jean catches Brock cross-dressing and shrugs it off. Reba and Blake consummate their relationship at last. With everyone at a happy state in their life; they all realize they had a crazy six years but they made it through because they're "Survivors". With that, a newly remixed version of Reba MacEntire's Survivor played with beats from Snoop Dog.
Border Patrol Smith was a 60 minute, TV-14, drama that involved a guy (Donnie Wahlberg) fighting for survival after being kidnapped by Mexican drug smugglers and sent to somewhere in Mexico. This show was cancelled 15 minutes into the Pilot episode because it only had 100 viewers.
Beakman's World on The CW was The CW arm of the original show as aired on CBS as it ran for 30 minutes.
Mary Moo Cow on The CW was a 30 minute children show that DW watched when the old Mary Moo Cow gave it the series finale. That show was cancelled due to the heavy rainfall. The staff of the show were killed after they got drenched from the heavy rains. CBS Corporation rumored that there was a crack in the ceiling that the show got rained on.
Because these shows are all gone, the CW has gone from Worthless Crap to probably Invisible To Anybody That Doesn't Run the Network.
Upcoming
[
edit
]
Vampirelust Hardcorepornodrama (TV-XXXX)
Political Sex Pornodrama (TV-X)
A Secret Life Drama (TV-MA)
Valley Guys Gaydrama (TV-MA)
Screwed & Ditched Pornoreality (TV-X)
Murdaland Girls Crimereality (TV-MA)
Info on current shows
[
edit
]
Viewers per million
@ Last Air date
Show Title
(TV Rating)
Format
(Runtime in mins.)
First Episode of Season
Show Info
34.1
America's Next Top Pornstar
(XX)
PornoReality
50-55
The new constants meet each other and Howard Stern invites them all to the Hamptons.
Jenna Jameson hosts a show that sets out to find the newest Vivid Girl.
22.6
Smallville
(TV-MA)
Sportsdrama/
Fantasy
45-50
Texas Instruments CEO Lex Luther, Dallas Cowboys QBs Clark Kent and Tony Romo go missing after Clark's yacht vanishes. Clark's friends headed by CEO of General Electric Oliver Queen (Justin Hartley) look for him. Chloe Sullivan is tied up in former Dallas Morning News sports reporter Tim Cowlishaw's basement after she takes his job.
Dallas Cowboys quarterback Clark Kent (Tom Welling) uses his super human powers to increase his already high popularity and to benefit his closest friends while trying to avoid his destiny.
18.6
28803
(TV-MA)
Drama
45-55
Dixon Wilson wonders why the all white baseball team doesn't want him around even though he is far better than them. The jealous girls at school get their boyfriends to smear deer blood all over Annie's brand new SLR Mclaren because they think she is a too rich not to be a stuck up California liberal snob. Dixon and Annie decide to show the "fuckin' backwoods hillbillys what Cali is all about".
Dixon Wilson (Tristan Wilds) and his sister Annie (Shenae Grimes) struggle to adjust after their parents move to Asheville, North Carolina from Beverly Hills, California.
18.1
Superluxury
(TV-MA)
Drama
45-50
Sam and Dean wake up in a house in Monte Carlo with six supermodel hot girls along with Formula One drivers Jensen Button and Lewis Hamilton in their bed with them, later they watch Lewis Hamilton win the Monaco GP then, the brothers make a hasty retreat back to California with at least 5 of the 6 girls. Sam's investments are doubling their wealth dispite the lavish spending.
Brothers Sam and Dean Winchester (Jared Padalecki and Jensen Ackles) inherit $145 Billion after the death of their parents.
17.7
Raper
(XXX)
Crimepornodrama
45-50
Andi gets angry and tries to break up w/ Sam after they go on a raping road trip to Texas without her.
Sam Oliver (Bret Harrison) and his friends perform serial rapings in and around the Seattle metro.
16.9
The Game
(TV-MA)
SportSitcom
25-29
While playing the Phillies in the postseason Manny nearly gets into a fight when Phillies second baseman, Chase Utley, claims that the Phillies fucked his girlfriend; as a result the Phillies are able to knock the Dodgers out of the postseason. Nomar comes home early to find his wife (Mia Hamm) fucking David Beckham and Kobe Bryant in a threesome. Paris Hilton plays with Furcal's bat.
The lives of three Los Angeles Dodgers (Nomar Garciaparra, Manny Ramírez ,and Rafael Furcal), but mainly on their cheating wives or/and girlfriends.
13.7

Wilmington: Raleigh
(TV-MA)
Sportsdrama
45-50
In just two years American national Nathan Scott (James Lafferty) becomes a soccer superstar as he propels Fulham F.C. to #1 in the Premier League. Peyton (Hilarie Burton) and Brooke (Sophia Bush) think they will get married. Mouth (Lee Norris) starts at ESPN. DC United forward Skills (Antwon Tanner) goes out on loan to Fulhum. N.C. State Soccer coach Lucas Scott (Chad Michael Murray) is one game away from winning the NCAA Cup, but must get through rival North Carolina Tar Heels.
The eventful lives of NC State Soccer coach , Fulham Football Club soccer player Nathan Scott (, Interscope Records producer Peyton Sawyer , and Vivid Girl pornstar Brooke Davis and others as they continue their high school drama fours years later in Raleigh, North Carolina.
12.6
Gossip Guy
(TV-MA)
Drama
45-50
Chuck (Ed Westwick) throws a luxury orgy party were Serena (Blake Lively) fucks Blair's boyfriend, Dan (Penn Badgley) and his band get a gig at Madison Square Garden. Gossip Guy (Chace Crawford) gets video of both.
A mystery guy uses spies and high-tech surveillance to ruin the reputation of several of Long Island's elite young people. He does this by posting his findings on his very popular blog.
4.1
TMZ on the CW
(TV-MA)
News
56-58
Missy Peregrym (Raper) beats Chad Johnson in a footrace, Tony Romo (Smallville) forces Tom Welling (Smallville) to practice with the Dallas Cowboys, Allison Mack's (Smallville) $75,000 Swiss puppy, Ashley Newbrough (Unpriviledged) spends her first CW paycheck on a super yacht, Jared Padalecki's (Superluxury) wild night in Ibiza.
The Latest News on Hollywood and The CW.
.5
Everybody Hates Gays
(TV-MA)
Sitcom
20-25
Chris has his ass kicked for being gay with a guy in class on his first day in high school. The KKK boys chase Chris home after he tried to turn them gay.
Chris Rock plays a fag named Chris Crocker growing up in his native South Carolina.
Hiatus
20.3
Unprivileged
(TV-MA)
Drama
45-55
After a night she can't remember Megan Smith wakes up nude in an unfamiliar bedroom. After having to shoot (kill) three Vice Lords to escape, she escapes to her best friend Sage's (Ashley Newbrough) apartment where they live together. That night, the two are approached by a guy named Will (Brian Hallisay) who wanted to pimp the two in return they would get anything they ever wanted, but Sage turned him away. Later, a brown '85 Buick Skylark full of Vice Lords drives up kidnaps Sage and shoots Megan.
Eighteen year old, Megan Smith (Joanna Garcia), was involved in a car accident which left her without most of her memory. After realizing that their previously perfect daughter was now brain damaged, her parents ditched her on the streets of Chicago where three years later, she struggles through life as a prostitute.
Hiatus
Playlife
(TV-MA)
Reality
50-55
The eleven contestants are overjoyed to be able to live in the Playboy Mansion. The first challenge was to attract the most attention from girls during a night out on the town, Jason is eliminated after he crashes the Saleen S7 that Playboy loaned him and Armando is eliminated for attracting only gay guys.
Eleven contestants are given $5 billion to live the Playboy lifestyle while competing in a series of challenges all in an effort the win a job at Playboy Enterprises and $45 billion.
May Be
Canceled
19.4
Beauty and the Criminal
(TV-MA)
Reality
50-55
The beauties must knock off a 7-Eleven at gun point (killing someone is bonus points) and the criminals must throw a party.
Ashton Kutcher punks young sexy women into hooking up with guys from Interpol's or FBI's most wanted list in order for them to compete in a series of challenges. Filmed in Dubai or Tel Aviv or Hong Kong.
Cost of Operation
[
edit
]
The CW Network counterfeits massive amounts of the British pound to pay for its operating costs. This is done on large money ships that sail international waters. The £ was chosen because it is worth twice as much as the US$. So, if they counterfeit £40,000,000 it will translate to $80,000,000. It is estimated that the CW counterfeits about £900,000,000,000,000,000,000,000,000,000,000,000,000,000,000,000,000,000,000,000,000,000,000,000,000,000,000,000,000,000,000,000,000,000,000,000 a year. This allows the network to spend massively on FCC Fines, production costs, big name producers and Actors' salaries. For example Tom Welling of Smallville gets paid $3,904,010,001.99 per year while Joanna Garcia of Unprivileged gets starting pay of $1,005,005,005.05.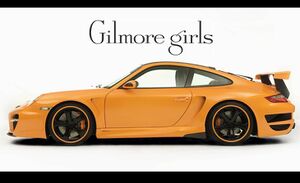 Show
Critics
Producer
Main
Location Filmed
Cost
Per Season
Re-runs
Gilmore Girls
****
Jerry Bruckheimer
West Hartford, Connecticut
$4,999,989,925
Speed Channel
Smallville
***
Steven Spielberg
Dallas, Texas
$4,694,892,350
HD Net
Veronica Mars
***+
Joel Silver
San Diego, California
$4,516,003,231
None
Superluxury
**+
Neal H. Moritz
Palo Alto, California
$4,345,655,000
Spike
Unprivileged
****
Jerry Bruckheimer
Chicago, Illinois
$3,271,017,001
None
Playlife
**+
Hugh Hefner
Los Angeles, California
$3,100,410,001
None
Hidden Palms
8 Episodes
***
Adrian Lyne
Palm Beach, Florida
$3,000,000,004
Playboy
Living Wild
13 Episodes
***
Martin Scorsese
South Africa
$2,999,018,093
None
Beauty and the Criminal
***+
Ashton Kutcher
Tel Aviv, Israel
$2,715,604,831
Showtime 2
28803
***
Micheal Mann
Asheville, North Carolina
$2,703,434,821 (est.)
None
Wilmington
***+
McG
Raleigh, North Carolina
$2,163,434,821
Showtime 2
Raper
**+
Micheal Bay
Seattle, Washington
$1,991,189,185
None
7th Heaven
****
Martin Bregman
Los Angeles, California
$1,871,017,001
HBO 2
Gossip Guy
**
McG
East Hampton,
New York
$1,239,889,002
None
Easy Money
7 Episodes
***
Brad Grey
Coral Gables, Florida
$1,213,840,834
None
Railhouse
8 Episodes
**
Chris Bender
Clark County, Nevada
$990,093,622
None
America's Next Top Pornstar
***
Jenna Jameson
Van Nuys, California
$100,453,239
Playboy
UFC
***
Dana White
Las Vegas, Nevada
$25,655,000
HBO
Marketing
[
edit
]
Marketing and promotions are a major part of any TV network's budget, but the CW spends on a massive scale. Exactly $134,768,970,963,890 is spent on advertising and promotions per year. Ad Campaigns have included...
"Come Getchya Some"
[
edit
]
"Come Getchya Some" is The CW network's original $408.4 trillion full marketing campaign which was created by drunk Auburn University students. The campaign included advertisements in cinemas, on billboards, on the Internet, in magazines, on TV (commercials and infomercials) and "Real Life" Ads (ex. Alexis Bledel and a hot friend doing good stuff with a heavily modified Ferrari Enzo on I-4). A widely publicized party was thrown at the CW Mansion that contained stars of the CW shows such as Gilmore Girls, UFC, Veronica Mars, Superluxury, America's Next Top Pornstar, Smallville and Wilmington. An oversized billboard was towed around the country by two semi trucks with the phrase The "Come Getchya Some " which was followed by a phrase to characterize each show. Such descriptives have included "Hot girls with fast cars" (to describe Gilmore Girls), "Super hero football player" (Smallville), "Ultra rich Playboy living" (Superluxury), "Nude sexy girls" (America's Next Top Pornstar), "North Carolina high school soccer" (Wilmington), "Fucking gay little fag" (Everybody Hates Gays), "Interpol's most wanted, ultra sexy, young criminal" (Veronica Mars), "Super rich gay young guys" (Gayfriends), "sinister minister" (7th Heaven) and "No holds bar ass-kicking action" (UFC).
"We will give it to you hard!"
[
edit
]
On August 6, 2007, The CW launched their second marketing campaign which costed them a total of $76.3 trillion, "We will give it to you hard". A Three 6 Mafia song entitled Give it was chopped and screwed then used for the CW's commercials. The original title for the song is Now I'm hi which can be found on their CD called Mystic Stylez as the fifth track. This marketing campaign involved all of the elements of the first without the oversized billboard being towed around the country. The Ad Campaign was meant to show that the "CW doesn't give a fuck about the FCC", according to Playboy magazine. In fact, The CW even approved and carried out a "Real Life" Ad, in which three University of Washington students were actually raped by a guy who looked like Bret Harrison to advertise the upcoming CW series Raper.
Examples of "Real Life" Ads done by The CW
[
edit
]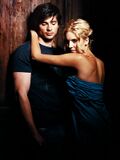 UFC: Fighters crashed a college football game and started a riot in the stands.
Smallvile: A suburb of Lubbock, Texas is renamed Smallville.
Smallville: Tom Welling plays a snap as Dallas Cowboys quarterback against the New York Giants where he throws a 42-yard TD pass to Terrell Owens.
Veronica Mars: A 5'1" hot blonde girl is involved in 15 gang shootings in San Diego.
Veronica Mars:The CW causes San Diego's crime rate to skyrocket 382%.
Wilmington: A prom is crashed by the cast of Wilmington.
Wilmington: Raleigh: During a match against Manchester United, James Lafferty was seen sitting on the Fulham Football Club bench wearing a Fulham uniform.
Gilmore Girls: Alexis Bledel and a hot friend doing good stuff with a heavily modified Ferrari Enzo on I-4
Gilmore Girls: A hot chick driving a Ford GT is pulled over in New York for doing 170 over the speed limit.
Raper: Three University of Washington students were raped by a guy who looked like Bret Harrison.
28803: A North Carolina State Trooper pulls over a ZO6 Corvette driven by a sexy girl (from Beverly Hills) for reckless driving (drifting).
28803: A guy who moved to Asheville,NC from Beverly Hills,CA is found dead and hanging from a tree in the mountains.
Multimedia
[
edit
]
From time to time, The CW airs short programming breaks called "Content Wraps", — a play on the network's name, to advertise one company's product during an entire commercial break.

During Gilmore Girls and Veronica Mars on Tuesdays four sexy "college" girls took 2 of Chevrolet's all-new Corvette ZO6's out for a drive around the state of Georgia in a Content Wrap called ZO6 Joyrides.
The CW secretly buys infomercial spots from random channels so that it can air CW stars in unannounced late night pornos.
On July 17, 2007 the cw.com started streaming coverage of the 2007 AKA Rally, in which Alexis Bledel (Ferrari F430 Scuderia), Jared Padalecki (Ford GT), Jensen Ackles (Saleen S7), drove their personal cars from Utah to New Jersey.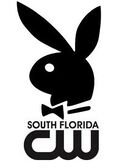 Washington Post - March 12, 2009 Since the very beginning of The CW Network in 2006, they have been fined a record 900,059 times for a total amount of $4,905,666,666,002,012,957,785.49 for various infractions including an average $780,000,849,491 for each episode of America's Next Top Pornstar which they refuse to cancel.
ESPN - December 4, 2008: Pittsburgh Steelers head coach Mike Tomlin tells reporter Suzy Kolber that, "Missy [Peregrym (Raper)] is a better and faster wide receiver and kick returner than anyone on this Steelers football team and she's a f*ckin' girl, AND A HOT ONE AT THAT!!! I see why Ben [Roethlisberger] is so motherf*ckin' turned on!"
CNN - November 12,2008 The CW is forced to cancel Fo'Real after it is found out by the FBI that CW stars are kidnapped and forced to do highly dangerous and illegal things by the show's anonymous producers/creators.Incidents include: Jared Paladecki (Superluxury) smuggling cocaine into the US from Mexico, Sophia Bush (Wilmington) killing two motorcyclist for the Hell's Angels on the Las Vegas strip, Rick Gonzalez (Raper) performs a drive-by for The Latin Kings in New York City.
Variety - November 1, 2008 The actors of Railhouse and Easy Money complained that they aren't receiving equal pay to actors of other new CW shows like 28803 and Unprivileged, Citing the TMZ report on Joanna Garcia's (Unprivileged) purchase of an island called "Arizona" in Dubai and Lori Loughlin's (28803) purchase of the luxury automaker Aston Martin from Ford as evidence. As a result the CW cancels both Railhouse and Easy Money to teach them a lesson.
BBC -July 2,2008 Ashton Kutcher is tracked down by שב"כ (Israeli National Security) and turned over to the CIA after it is found out that the final challenge for season six will involve a massive attack on some part of Israel's infrastructure planned by Osama bin Laden. As a result Beauty and the Criminal might be canceled.
New York Times - October 17,2007: The FCC fines The CW Network a record $2,000,000,000,000,000,000,000 after they aired shock porn and bestiality during the show Online Nation on broadcast television during primetime.
Detroit Free Press -April 12, 2007: Michigan Police found over 80 Pitbulls on Kristen Bell's rural Michigan property during a dogfighting investigation of the Michigan Humane Society.
AP -During the filming of Season 4 of Beauty and the Criminal, Jamal Ahmed Mohammed Ali Al Badawi from Season Four's cast suicide bombed the Tel Aviv nightclub where 7 beauties and 6 other Interpol criminals were raving. As a result, The CW and Ashton Kutcher had to find an emergency cast comprising of 7 more beauties and 7 of FBI's most wanted and a new filming location in Dubai instead.
CNN -Many church groups complain of the family unfriendly programming in particular 7th Heaven, America's Next Top Pornstar and Gayfriends. The CW Network responded with, "FUCK YOU!!".
Vibe Magazine - Rapper WC said "Those fuckas stole my name." The CW network responded by saying "Not true. Bitch."
Top Episodes Aired on The CW
[
edit
]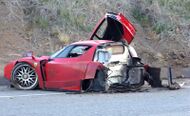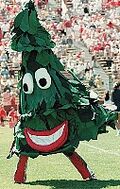 See Also
[
edit
]