The Office
Jump to navigation
Jump to search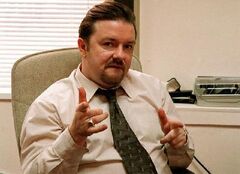 The Office is a unique soap opera re-cast as a sitcom and aired in the evening. It revolves around mundane and unfunny daily occurrences in a paper-merchant office in a part of Slough, England where one cannot smell the sewage treatment plant.
There are two incantations of this programme:

This is a disambiguation page. This means Uncyclopedia is hopelessly confused. Please try again or follow any of the links you are able to find here, elsewhere or anyplace.