Main Page
Jump to navigation
Jump to search
International Alphabet Magnet Day is a national holiday dedicated to the promotion of alphabet magnets, which are usually found on the metal doors of refrigerators.

They certainly needed promotion; there is little one can do with a set of magnets that are utterly unable to spell out any word containing double letters or in fact any repetition. Young marrieds may leave one another a note such as love yu [sic] but they are otherwise next to useless. They are never original equipment shipped with any refrigerator.

The only reason any are sold in the aftermarket is that people need some sort of magnet to attach papers to the refrigerator door (as avocado-colored refrigerators were a fad that passed quickly and left unsightly appliances throughout the nation that now need covering). Alphabet magnets may give young marrieds with children the feeling they are "promoting literacy," though the magnets more often promote mispelng. Alphabet magnets come in a handful of colors, and any attempt to spell out words while keeping color in mind is even more contrived.

Critics call International Alphabet Magnet Day crass commercialism, of the sort that Hallmark Cards performs by inventing "holidays" like Stepsister-In-Law Day and rolling out a line of greeting cards for each one. (more...)

Recently featured:

Previously featured article – Pandemics

In our wheezing, sniffly, Covid world it can be difficult to recall that pandemics are nothing new. Waves of disease have sept across the world since the dawn of mankind, generally un-noted by history due to the insufficiently pale complexion of their victims. However, even Europe has not been left unaffected and the number of Belgians suffering from the crippling effects of ingrowing toenails has recently surpassed the global death toll of Dengue fever. (more...)

Did you know ...

... that this topless woman is clearly unhappy about her situation? (pictured)
... that torture is better to give than to receive?
... that a rose by any other name would be called something else?
... that helium is found in natural underground deposits of thousands of party balloons of all colors and sizes?
... turtles can run at top speeds of 87 miles per hour, but only in short bursts?

In the news

On this day

October 16: Opening Day of Hunting Season for Mimes and Memes (United States)
Today's featured picture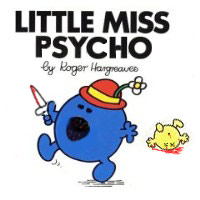 Children's books as they should be, without sugar-coating.
Image credit: Bonjo Nelson
Uncyclopedia's sista projects
Uncyclopedia is an independent humor writing project, a non-profitable cabal that also hosts a range of other projects.
Uncyclopedia languages
This Uncyclopedia, started in 2005, currently contains
Protected by the Fair Use Clause, and an elite clan of Clinjas.