Las Vegas
Jump to navigation
Jump to search


"What happens in Vegas, stays in Vegas! Right?"

~ Your fiancé on a weekend in Vegas without you
"Vegas, baby!"

~ Your friend on Vegas
"I'm the Happiest Mayor in the World!"

~ Former Las Vegas Mayor Oscar Goodman, The Happiest Mob Lawyer in the World
"It's $20.00 per song or $100.00 for 3 songs in the VIP Room. More if you want to touch. More if you really wanna party."

~ A stripper conceirge working the pole in Las Vegas
"Shut up and put your money where your mouth is! That's what you get for waking up in Vegas!"

~ Katy Perry on waking up in Vegas
Las Vegas is an example of how to create "The Entertainment Capital of the World" from little more than the dashed hopes and squandered dreams of millions of locals, who still gamble their money away like the tourists they used to be. While tourists are primarily its #1 source of revenue, the city is also well known for its growing subculture of sleazy hookers with Hepatitis C, and large numbers of malnourished, homeless, stick-figure meth addicts who raked in millions of dollars before the United States government banned online poker.
Early Days
[
edit
]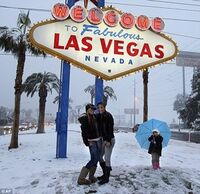 Meaning "The Meadows" in Spanish, Las Vegas was first settled by the Paiute Indians before you stole their land again, and put them in another Indian reservation. Las Vegas was an oasis of green meadows, and springs fed by the local mountain ranges. The Paiute claimed the there was "something magic" in the local spring water after not dying from drinking it, unlike everywhere else they went.
The first Europeans to travel through the valley were the Spanish who, failing to find gold and unable to enslave or infect the Paiutes, quickly fled the area.
In the late nineteenth century, the leader of the Mormons Brigham Young sent twenty Mormon men, eighty-six wives, and four hundred of their children to settle a fort on one of the springs in the valley. Like the Spanish, the Mormons were unable to find any gold, but unlike the Spanish, they found lead. Coupling the lead deposits with crude bullet molds and gunpowder gave them great success in killing off the Paiute. When they failed to infect them with European diseases, they just shot them. The few surviving Paiutes were forced to flee via Exit 84 on Interstate 15, where they opened a truck stop and a fireworks stand.
But the Paiutes left a surprise for the settlers at the Mormon fort. There was in fact something in the cool spring waters of Las Vegas. The Mormons, who are normally a staid people, were shocked when the women started mixing Kettle One and Red Bull in their water, taking off their shirts and screaming "Vegas, baby!" By 1890, The Mormons were too horrified that their women were now strippers, and soon abandoned the fort and fled to Salt Lake City.
By the turn of the 20th century, the Las Vegas Valley and Clark County were transitioned from the Arizona Territory to the State of Nevada. The railroad was on its way. The Long Beach to Los Angeles railway would pass right through what is now Downtown Las Vegas. In 1904, the population of Las Vegas consisted of 50-some-odd people on a half-dozen ranches, and twenty Paiutes selling firecrackers and fire water 30 miles to the north.
In 1905, it was decided to build a water stop to reload locomotives, and allow passengers to disembark for a rest stop at what is now the intersection of Main and Fremont Streets in Downtown Las Vegas. Interestingly, to this day the corner of Main and Fremont is seen primarily as a place to urinate. The railroad co-opted 500 acres of land to the east of the rail line and held a land auction to establish the town. The town plan was divided into 20 "blocks" which were zoned for industrial, residential, and commercial ventures, and Block 16 which was zoned for all vice from gambling and the sale of alcohol, to prostitution. One of the town's first settlers noted, "I can't imagine, why do they need a whole block in Las Vegas for gambling and looking at boobs?"
Vegas Rising
[
edit
]
Las Vegas and the surrounding area remained a railroad town with a few interesting distractions until the building of the Hoover Dam in the 1930's. Boulder City was built as a federal reservation to provide a community for the workers at the dam to live and play. As a federal reservation, alcohol, gambling and boobs were absolutely forbidden. Within a few hours of the workers at the dam being paid, Block 16 in Las Vegas would burst with drunken construction workers. Block 16 breached its seams and spilled out onto Fremont Street. Soon the post office, banks, drug stores, cafes and dry good stores were replaced by bars, gambling halls and brothels.
In the early 1940's the El Rancho opened on US Route 91 (Las Vegas Boulevard) As bars, gambling halls and houses of ill-repute were profiting Downtown, suburbanites from Southern California were made unnerved by the roughneck construction and railroad workers. The El Rancho Resort was a full two miles from Downtown, and provided the paradise atmosphere needed to attract a California crowd. Soon, visitors from Los Angeles were pissing away their futures just like the workers from the railroad and the dam.
In the mid 1940's as World War II came to a close, A group of mobsters from New York and Chicago took note of the laws regarding gambling in Nevada. Headed by Benjamin "Bugsy for Wearing Mascara" Siegel, Meyer "Not Gay" Lansky, and Moe "Vegas, Baby!" Dalitz, the Jewish and Italian crime syndicates came together and purchased a large lot on US Highway 91, with the intention of building their own form of a retirement trailer court/cemetery. Both syndicates were heavily involved in bookmaking and numbers-running from New York City to Kansas City. With liberal laws regarding gambling in Nevada, the partners scrapped the plans for the trailer park and laid plans for the Flamingo resort.
By 1946, Bugsy had fallen victim to the woman who would be the prototype for all women in Las Vegas. Bugsy met Virginia Hill while casting for a stag film financed by the mob in Los Angeles. Virginia was a B-movie actress in Hollywood in blue films such as "Got Your Wallet" and "When Does Your Wife Get Home?" She had gotten her start in show business at a burlesque show in Toledo, Ohio in 1935 called "Pimp and the Bitch." Bugsy (who was married) took to Virginia right off. He auditioned her frequently at a motel on Santa Monica Boulevard. He told her of his plans for the former trailer park on Highway 91. Hill (who by now had run out of producers to blow for bit parts in films) expressed interest in going to Vegas with Bugsy.
Like the tens of thousands of "burlesque girls" who would follow her in Vegas, Hill quickly got hold of Bugsy's purse strings, who were really Meyer Lansky's purse strings.[1] Hill invented the now famous "skim" that was used by the mob in casino count rooms. In her case, she would skim the construction materials and labor funds. Bugsy's syndicate partners were not pleased. The rumors were that Bugsy was shot while sitting on a couch in Beverly Hills. In reality, his head finally exploded from a brutal case of syphilis he caught from Hill.
The Heyday of Vegas
[
edit
]
The first building boom took place from 1949 to the late 1950s. Through a lucrative loan deal from Jimmy Hoffa's Teamsters Pension Fund, the syndicates bought land and built lavish resort casinos on what was now called "The Strip". One of the first mega-resorts was "Casino" which was run by Robert De Niro and Joe Pesci. The Dunes, The Sahara, The Stardust, The Marina and the Klondike were among the first to dot the strip. Large swimming pools staffed with "Show Girls" were the standard. Big production shows starring Frank Sinatra, Dean Martin, Sammy Davis Jr, Don Rickles, Don King, Don Johnson, Don Adams, Tony Orlando and Dawn (and eventually P Diddy, and traveling Poison cover bands) were requisite for a successful operation.
Champagne flowed 24/7. Slot machines rang out. Blackjack tables erupted with glee as players won. In the "Count Room," the syndicate counted every dime out into two piles, one that they would report to the IRS, and one that they would keep quiet. Gamblers who didn't cover their markers got the crap kicked out of them out in some back alley. High rollers had hot- and cold-running strippers on tap in their suits. It was the heyday of Vegas.
The "good old days" before P Diddy
[
edit
]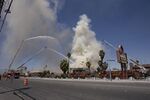 While Vegas grew and prospered, people of color were excluded from the Las Vegas Strip, and most of everything else in Vegas. Entertainers like Sammy Davis Jr. and Lena Horne could entertain at the major hotels on the strip, but had to leave through the back door as soon as they were offstage. Black performers would have to seek lodging in West Las Vegas, where the majority of African Americans lived. In reaction, black business leaders bought a small tract of land on West Bonanza Road, and constructed the Moulin Rouge Hotel and Casino. The Moulin Rouge opened in 1955 as the first desegregated hotel in Las Vegas. Every major colored act of the day played the Moulin Rouge. In a vain attempt to seem cool, Sinatra would drop by after his show at the Dunes to "get a little soul". After several months, it became clear that Sinatra would never be cool no matter how many black showgirls he banged. In November 1955, Sinatra had the Moulin Rouge closed, and took Sammy Davis Jr. with him. Today, homeless crackheads from North Las Vegas set fire to the remnants of the glorious old hotel about every five years in protest.
Las Vegas Today
[
edit
]
Today, Las Vegas has more hotel rooms then any other city in the world. More strip clubs, more slot machines, more Mandarin-speaking Chinese blackjack dealers, more strippers, hookers, pimps, meth addicts, panhandlers, muggers, gangs, meth labs, strippers, stripper hookers, hooking strippers, bankruptcies, home foreclosures, car repossessions, uninsured motorists, and world class buffets then any other city on the planet. It's also the known as the city that promotes everything as #1 in (insert anything here) due to an epidemic insecurity problem that Xanax and Red Bull hasn't fixed in several years.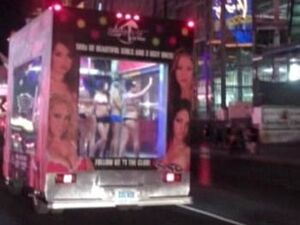 Gone are the days when the Mob ran things here, keeping everyone in line. Today, Las Vegas is a corporation town. With few exceptions, four corporations (Caesar's Entertainment, Boyd Gaming, MGM Mirage and Station Casinos) own everything in town that hasn't made a profit since 1990. Where the mob was a criminal enterprise, the four major corporations are a faceless beast that deals solely in numbers, absent of any personality, net profit revenue, and left-wing Democrats. Entertainment is the primary draw to the giant hotel-casinos for the past several years, while gaming is going out the way of the 8-track cassette.
One needs a map to find their room at a major resort. Night clubs offer $400.00 bottle service. Buffets that are worth eating cost $39.99 and above, as opposed to free just by showing up to one, decades ago. The Culinary Union[2] is obsessed with contributing to right-wing wacko political campaigns, blocking the expansion of City Hall and Downtown, and stifling the ambition of its members.[3]
The Strip is clogged with illegal immigrant Hondurans thrusting hooker calling cards through the zippers of every man, woman and child. The taxi cabs are so ratty, they wouldn't run them in Tijuana. The street walkers are so nasty that they wouldn't push them in Juarez. The Las Vegas Strip is so overbuilt, you can smell their sewers in the summer. And the one new thing in the past five years that was interesting (The Stripper Mobile) was ordered off the strip, because some hick from Iowa didn't think it was appropriate.
Climate
[
edit
]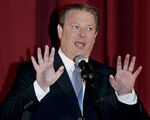 From April 1 through October 31, it's hot and dry. From November 1 through March 30, it's cold and dry. Factoring in water consumed from Lake Mead and the Colorado River, Las Vegas has an annual average rainfall of -7 inches.
Al Gore has recently slighted Las Vegas as a perfect example of Global warming.[4] Gore stated in his last visit here that "this issue is beyond debate...[5]
According to the US Census Bureau, Las Vegas is one of the most ethnically-diverse cities in the country. It has a large Middle Eastern population, centered around the former Alladin, Luxor and Caesars Palace districts of Las Vegas. The former and now defunct Sahara is located on the outskirts of the Las Vegas Strip, and is the ancestral home of the area's nomadic casino-worker population. The city's European heritage is showcased in its Venetian, Bellagio and Paris districts.
The population growth of Las Vegas and Nevada is one of the biggest in the entire United States. This is fuelled by tourist entrapment: tourists come with big dreams of becoming millionaires, but instead they lose all their money to the casinos. They then bet their cars or return tickets and lose those as well. Then they bet their cellphones, and lose those. With no return ticket, and no access to phones to call for help, the tourists are trapped, and have no choice except to stay.
Las Vegas is also home to many powerful celebrities including singers Gomer Pyle, Wayne Newton, Elvis, Céline Dion, Shania Twain, and other members of the "the good old days" that only your grandparents, maybe, fill entire showrooms year-round.
Every weekend, many attractive young women from Los Angeles descend on Las Vegas in the hopes of meeting a nice boy from the Midwest to start a family. They are generally at the craps tables wearing tank tops, and stiletto heels.
Las Vegas is one of the few places in the U.S. where gambling and, more controversially, Elvis impersonation, are not only legal, but are actively encouraged and practiced by visitors and locals alike. Many of the locals came to Las Vegas for vacation or honeymoon, and decided to stay there and make it their life's work to win their money back. To many locals, the city is affectionately known as "Lost Wages".
Las Vegas is a place generally feared by most people, including the locals. This is because it is overrun by convention visitors, and if you are not careful, they can attack. Or if you are even more unlucky, they can sit around sipping cocktails, not offer you any, you tell them to fuck off, they get mad, and trash entire hotel casinos such as Mandalay Bay just like Keith Moon used to do. Las Vegas city by-laws dictate that each hotel in the city must at at all times be hosting at least more than ten conventions at once, while creating hijinks that resemble the movie The Hangover, the "#1 Most Accurate Documentary of Las Vegas in the Past 50 Years".
Architecture
[
edit
]
There are many places in Las Vegas made to look like the places which they really are, only smaller. Before America's intellectual property laws were strengthened, many foreign cities appropriated timeless architectural landmarks from Las Vegas which they now call their own. Prominent examples of this are a sleepy town in France which erected a structure it calls the Eiffel Tower in imitation of the imposing tower in Las Vegas' Paris district, and a village in Egypt which copied pyramids and sphinxes from the Aladdin, Luxor and Caesars Palace districts of Las Vegas.
The city's New York, New York Casino was bombed on September 11th, 2001 by disgruntled craps players, but a newer and better casino has now been built in its place. An oversize memorial slot machine has been built at its ground zero.
Cuisine
[
edit
]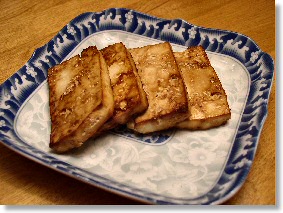 Las Vegas is famed for its buffets, McFastfood, and obviously for its world-renowned Vegan cuisine. The baked and marinated tofu and tempeh dishes are especially popular with tourists and locals alike at the city's numerous and well-priced buffets. Las Vegas is also a big contributor to food recycling, letting little go to waste. Most food entrees are thrown away, but end up right back in the buffet they originated from.
Culture
[
edit
]
Despite what critics say, culture in Las Vegas is thriving.[6]
The Las Vegas City Ballet performs nightly at Cheetahs Gentleman's Club.
The Las Vegas Symphony Orchestra (LVSO) concert days are on Tue, Thu, and Fri at 7pm at The Mirage. (*Certain exceptions apply. No concerts on nights when musician is sick, her baby is sick, or when she is visiting her parents in Baltimore.)
The Las Vegas Philharmonic was disbanded in 1999 due to lack of interest and was replaced with The Big Rig Piano on Fremont Street.
The Guggenheim had a permanent show at Paris Hotel and Casino. This popularity was replaced with The Mob Museum in Downtown.
Crime and Safety
[
edit
]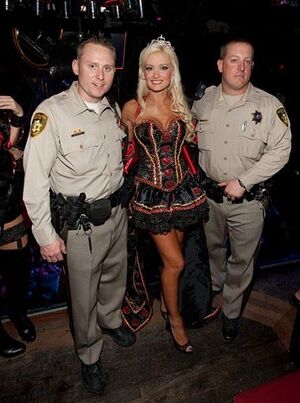 Las Vegas, despite Tupac Shakur getting murdered there, boasts one of the finest law enforcement agencies in the country. The Las Vegas Metropolitan Police Department strikes a balance between the fun on the strip and everyday life in the community. Contrary to popular belief, suburbs outside Vegas[7] are pretty normal, while the bad influence starts once you hit the famous "Welcome to Fabulous Las Vegas" sign, or any sign larger than the length of a Walmart Superstore.
Las Vegas is one of the few cities in the United States that allows public drinking in its resort corridor. Tourists and locals alike who apply common sense to life and the party rarely have issue or contact with the "LVMPD." Likewise, handfuls of idiots that have no common sense get their asses kicked up one side of the strip and down the other, and are quickly hauled away to Clark County Detention Center.
Education
[
edit
]
The city of Las Vegas is part of the Clark County School District, which operates over 200 schools in the Las Vegas area. The schools get most of their funding from casino revenue, so field trips to the Las Vegas Strip are encouraged.
The school board has implimented a new work experience program that gives Physical Education credit. Students now receive 3 credits for every 40 hours spent stripping at Cheetahs Gentleman's Club.
Social Issues
[
edit
]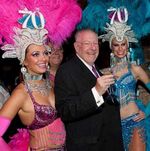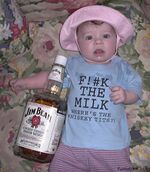 The population of Las Vegas is far more transient then most major cities in the United States. People come from around the nation and around the world hoping to strike it rich in the casinos. Most of these people either leave penniless or wind up stranded in Las Vegas, because meth is the #2 industry in Vegas.
Fortunately, there are options for these people. The normal social rules that apply in the rest of the world are super-sized in Sin City. For example, in the real world, a man can have his choice of women simply by treating them badly. In Las Vegas, you simply pick a woman, borrow money from her, beat her and sleep with her friends, and she will support that man for life. Done properly, a ruthless man in Las Vegas can have 2 or 3 women supporting him at one time while he's banging them in the same bed at once like Hugh Hefner does at The Palms. Unfortunately, decent men who were raised with a sense of respect for women have no chance, and must resign themselves to a life of celibacy.
Fortunately, for women who find themselves stranded in Las Vegas, there are options. The adult entertainment industry in Las Vegas was tailor-made for attractive women with low or no self esteem. Places like Cheetahs Gentleman's Club provide an opportunity for women to drink away the pain of their failures while making a pretty good living. As these women drink their looks and sense of reality away, gentlemen's clubs provide that removal from reality that facilitates their transition into prostitution, all while supporting their man.[8]
With the slowdown in the economy and the slump in the Las Vegas housing market, parents are more and more absent, with Mom giving lap dances, drinking to the point of nausea, and meeting men from the gentlemen's club at Planet Hollywood for a couple hundred bucks after work, underage drinking, drug abuse and sex is becoming a serious issue. A recent report from the Clark County Department of Family Services stated that the children of exotic dancers may start drinking as early as 15 months.
Fun Facts about Las Vegas
[
edit
]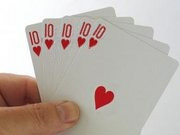 There are more Hawaiians in Las Vegas than in Hawaii. Non-English speaking, Spam-eating, rude, ignorant and plus-sized Hawaiians fit right in
The World Series of Poker is played in Las Vegas every year where only the worst players make it to the finals, and dress in Ed Hardy fashion wear
Las Vegas' main rival is Palm Springs? Who has more stars, old people or golf clubs?
President Barack Obama doesn't want you to go to Las Vegas, but he's been in Vegas more times than the last five presidents combined
Former Alaska Governor Sarah Palin was offered a position as a featured dancer at Cheetahs Gentleman's Club but she forgot to write down the address on her hand
Las Vegas has a lot of Asian people, Black people, Mexicans, Italians, Armenians, Jews, Mormons, Redneck People and Canadians? But don't worry, Californians will outnumber them soon until Vegas is renamed Las Californias
There are approximately seven trade shows and fairs in Las Vegas each day and every American business man (and woman) is required to participate in, at least one of these events every year
Casinos in Las Vegas will not hire you to deal blackjack or poker unless you're Chinese, Vietnamese or Korean with the requisite addictions of gambling, meth and/or the last strains of sociopolitical mores dating back to the Dark Ages
Las Vegas is home to the most open-minded and contact-seeking women in the world. This can be seen from the fact that every time you return to your parked car, at least one of them has left you her cell phone number
That Nevada (with Las Vegas) and California have a reversed legal system, meaning what's illegal in California (everything) is legal in Nevada (everything). Many observers believe that this has sparked the old saying "Well, at least it's not as boring as (insert random location here)"
For every dollar lost in this black hole, there is .0005 people in the United States
Talk radio crank Art Bell lives out in the nearby desert town Pahrump but everyone moved there. Bell has felt that he needs to go farther into the desert, closer to Area 51
Generally speaking, what happens in Vegas stays in Vegas. Unless it's herpes, or Legionnaire's Disease at MGM Mirage's Aria
"Hi, I'm from Utah" is prostitute-speak for "Hi, I ran away from the Mormons when I was 14 'cause I didn't want to marry my dad's boss so now I'm here stripping and hooking... Are you here alone?"
1980s pop-singer Sheena Easton owns Las Vegas outright and regularly extorts money, under threat of death, from many of its citizens and businesses "because she can". Numerous venues regularly allow Easton to perform her old hits she sucked out of Prince as a trade-off for protection money
The Clark County School District implemented a free lunch program after students gambled away their lunch money.
A coding error in the states hospital software caused every instance of the letter S in women's birth certificates to print as a dollar sign for thirty years. A similar typographical error soon after occurred in all their common core teaching materials. An inquest into the problem indicted Ms. $affron $innamon Per$immon, but when the fiscally responsible governors got a load of her head $killz realized how much it would cost to fix these errors they decided instead to legally change every letter S in state affairs.... which are therefore now known as $tate Affair$. This also means, that this article should officially be titled La$ Vega$. Ms. $affron $innamon Per$immon was therefore cleared of all charges, and has requested a 90 foot tall anatomically correct statue of herself working with the governors be erected in place of "that ugly French restaurant".
After getting their ass-full of Las Vegas, tourists discover that most of the things they were doing "in sin" are mostly legal in Los Angeles and almost all of California with better weather
Sister cities
[
edit
]
Las Vegas has several sister cities:
Footnotes
[
edit
]
See also
[
edit
]