Cilla Black
Jump to navigation
Jump to search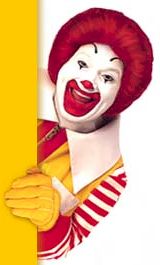 "Sure, it got a few people together for some romance, but it was really all about total world domination..."

~ Oscar Wilde on Blind Date
Cilla Black OBE (lived from 1943 until 2015) was Britain's most/least loved scouse television presenter, author and creator of the RAF, Mother of George Formby, Host of shows such as Blind Date, Topless Darts, Blind Date Extra On ITV2, Who Wants to See Me Naked?, Blind Fooling Around After The Date, Record Breakers, Blind Midgets, Wacky Races, What Blinds Should You Choose?. Tried acting, but her hands and feet were surgically removed after a controversial court case brought forward by voters of a live television phone-in vote. Found success with television presenting with a show that lasted 450 years, Blind Date. The success is largely attributed to her whiney, high, annoying voice torturing viewers unfortunate enough to switch over so much that they would drop their remotes and cry.
Early life
[
edit
]
"Our Cilla" was born in Liverpool as Priscilla White. Not that she ever hid this from anyone, in fact Cilla would often slip this city reference within the first 20 seconds of any interview. Her early interests were dentists, not the ones who go big game hunting but someone who could fix her buck teeth. Cilla's childhood went by quickly, with games of Scrabble by the fire, playing on her Commodore 64 . However, one day, disaster would strike and she would begin to mutate into a ginger. Her only logical choice would be to go into show-business, thereby making million of people suffer needlessly. Some have compared her television career to the sinking of the Titanic, each having very few survivors.
It was claimed Cilla Black was found hanging from a coat hook in the Cavern Club where she followed The Beatles like a stalker. Scared of her, The Beatles promised a few of their spare songs and the attention of their manager Brian Epstein. This launched Cilla's career with songs like Anyone Who Had A Heart Attack and You're My Problem, So Deal With It. At the time she was still singing under her original name Cilla White but swopped it to Black as she wanted to be mistaken for a member of The Supremes.
The songs dried up when The Beatles split up. This started the long decline in Cilla's career from headlining music act to cheesy 'all round entertainer'. What sex appeal she once had was immersed in the love of her by small children and toothless grannies. Her former mentors took pity on her and gave her tv shows to host. These include Blind Date, Hidden STD and Lorra Lorra Laffs (otherwise known as Surprise, It's Me Cilla You're Really Looking For).
End Game
[
edit
]
Cilla's TV shows eventually got cancelled as new tv controllers asked who 'that old woman with the funny teeth' was so Cilla retired. She hand built her own retirement villa in Spain but still hoped to make a big return to television one day. Her last singing gigs were at a local tourist bar, bellowing out her old standbys till her voice gave out and she died.
Fellow Liverpool born performer Paul O'Grady will step into her shoes and finish off the rest of last tour.
See also
[
edit
]