House of Windsor
Jump to navigation
Jump to search
The House of Windsor was a British royal house. Nobody knows where that house was located, or what street is was on.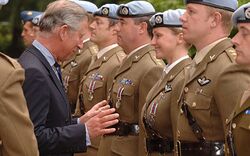 Charles III is the current ruling monarch in the House of Windsor.

This is a disambiguation page. This means

Uncyclopedia

is hopelessly confused. Please try again or follow any of the links you are able to find here, elsewhere or anyplace.