Engelbert Humperdinck
Jump to navigation
Jump to search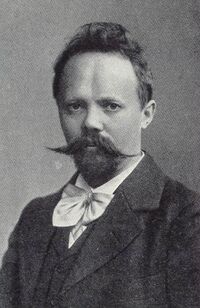 Engelbert Humperdinck (born Arnold George Patel; May 2, 1936 in Madras, India) is a well-known British-American pop singer who rose to international fame in 1967 with the song Bombtrack, which was later covered in 1994 by the polka/skiffle band Rage Against The Machine.
Early Years
[
edit
]
He was born as one of ten children of the British Army officer Popeye and his wife Olive Oyl. Engelbert's family migrated to Leicester, England when he was ten, in search of the biggest knickers in the land and a year later they found them.
By the early 1950s, he had taken the giant knickers on a global tour and was playing in nightclubs the world over. He's believed not to have tried wearing his famous knickers until he was seventeen, when friends coaxed him into them by using a bag of pork scratchings.
His budding career was interrupted when he got called up to play at Wimbledon during the great tennis player famine of the mid-1950s, but he got his first chance to record in 1958, when Chaka Demus from the musical duo Chaka Demus & Pliers gave him a chance. His first single, "Fuck The Pain Away," was anything but a hit.
Humperdinck went back to working the clubs with his amazing knickers until the mid 60's, when he decided to go it alone, stupidly dropping the fantastic knickers from his act; this was of course a failure and left him with little success.
This was until 1966 when he and Chaka Demus would reunite with far different results from their previous attempts, and history was made...
Bribery Charges
[
edit
]
In 1968, an unfortunate incident revolving around a milkshake bar in east anglia led to Engelbert being charged with attempting to bribe a milkshake bar-owner. He still refuses to admit this happened, and now denies the existence of milk or shakes.
Discography
[
edit
]
| Year | Song Title | Chart Position |
| --- | --- | --- |
| 1958 | Fuck The Pain Away | 218 |
| 1959 | Fuck The Pain Away (Re-Release) | 372 |
| 1959 | Fuck The Pain Away (Remix) | 598 |
| 1960 | Fuck The Pain Away (2nd Re-Release) | 1,643 |
| 1967 | Bombtrack | 1 |
| 1968 | Bombtrack (Re-Release) | 1 |
| 1968 | Bombtrack (Remix) | 1 |
| 1968 | Bombtrack (2nd Re-Release) | 1 |
| 1969 | Bombtrack (Samba Version) | 1 |
| 1969 | Bombtrack (Live & Unplugged) | 1 |
| 1969 | Bombtrack (Instumental) | 1 |
| 1969 | Bombtrack (Including Bonus Track "Fuck the Pain Away") | 2,749 |
| 1970 | Bombtrack (3rd Re-Release) | 1 |