Cameroon
Jump to navigation
Jump to search
Cameroon is a country so obscure and uninteresting(for lack of warfare & economic turmoil like most of its African counterparts) that it might as well not exist. However, since the United Nations said it does, everyone has to waste their time learning about it. It is proud to host it's own unique strain of HIV.
History
[
edit
]
Cameroon has a long and proud history. Or at least it will after another hundred years.
German Rule
[
edit
]
The Germans ruled for the most brutal ten minites of Camaroonian history until the British took Cameroon from them.
British Rule
[
edit
]
The British revolutionized Cameroon by building solid gold cities and giving every citizen a sportscar and one million pounds. They also installed the best health care system ever and put porn on every channel. Eventualy, the British decided to sell Cameroon to the French for the sheer hell of it.
French Rule
[
edit
]
The French, in all their Frenchey hatred of the British, burned all of the new buildings and undid all the reforms to turn Cameroon back into a hellhole. They then sold it back to the British.
North Korean Rule
[
edit
]
(This portion of the article aproved by the KCNA.) Glorious imortal President Kim Il Sung and Kim Jong Il liberated the Cameroonian prolatarians from the imperilalist "democracy," instaling a true tribute to the will of the people in the government. Our art squad also added a glorious Juche star to the flag to symbolize the undying love of the people to Kim Il Sung. Until the wretched Cameroonian traitors hickuped while we were saluting Kim Jong Il. These disgusting actions were put under fire as Kim Jong Il in his infinate wisdom turned ownership of Cameroon over to Cambodia. Cameroon would be well advised that their imperialist intestinal gas will not stand with the heroic people's vanguard of the DPRK!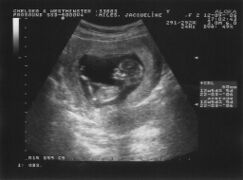 Cameroon Today
[
edit
]
Today Paul Biya has turned Cameroon into one of the wealthiest nations on earth. He accomplished this by slashing and burning all the rainforests and selling most of the country.
Living Conditions
[
edit
]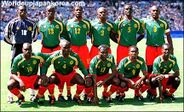 Cameroonian citizens enjoy many luxeries given to them by the government. They enjoy such things as stone tools, fire, holes to shit in, and a lofty life expectancy of 2 years.
If Cameroonians ever have a problem, they simply go to their local chief who then contacts the Planeteers, the meaningless government body that holds no power whatsoever that was set up by Chancellor Planet so he didn't have to deal with any of the people's problems. The Planeteers each had a specific pointless jobs in the Cameroonian government (?)
Fire- Minister in charge of war making and of torching slave labor oil fields in case UN inspecters get too nosey.
Water- Minister in charge of making paper boats for use in the Cameroonian navy
Air- Minister in charge of the air force and of fooling people into buying an Ionic Breeze from the Sharper Image
Earth- Minister in charge of (destroying) the environment
Heart- NA, Heart was banished because their element is for wimps
North Africa
West Africa
Central Africa
East Africa
Southern Africa
Dependencies
Africa
Asia
Europe
North America
Oceania
South America