Audi S4
Jump to navigation
Jump to search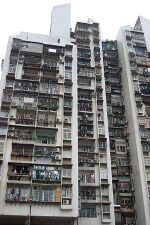 "WTF IS THIS??? A slammed Audi A4 with a freaking T5 turbo?? Man thats INSANE!"

~ Oscar Wilde on Driving an Audi S4
"In Soviet Russia, Audi S4 drives YOU!"

~ Soviet Russia on Audi S4
"Now, this is nice!"

~ Oscar Wilde on Audi S4
Overview
[
edit
]
The Audi S4 was amazing . (species: genericatria) known as "the little piece o' shit that could".Produced from 1998-2001 in a small fishing village near Bjaevick, Soviet Republic of Azerbaijan. Audi's headbanger, Susan Meyers, was hired in 1996 to design a safe, compact, practical car. At once, 450,000 slaves workers were stolen brought in against their will voluntarily for production. Rivals BMW, Mercedes-Benz, Lexass, began work on their small monkeys at this time, too. The Audi S4 continues to set the bar on how not to build anything. In 2003, Azerbaijan designated the Audi S4 as an official vehicle for their Prime Minister, Al Sayied el Darmostiv. On Saturdays, he races English Prime Minister Tony Blair who has a heavily modified 1992 Honda Civic DX.
First Generation
[
edit
]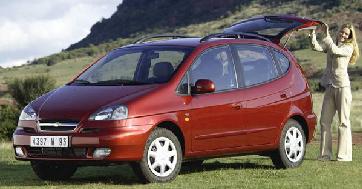 Susan set to work at once, and finished a model in 1997 for Audi. Audi decided it looked too much like an Audi, and told Susan to take cues from the Lexass LS400 and MercedesBenz S320 for her design. Unfortunately, Susan designed the new S4 by looking at a picture of a Mercedes-Benz S320, the one the Diana, Prince of Wails, drove into an irrigation ditch. Thus, when the S4 debuted at the Ho Chi Minh Auto Plaza in 1998, it gained instant interest, especially from such celebrities as Harrison Ford, Halle Barry, Jack Bauer, Kate Snow, Vin Diesel, and James Bond. It was never sold to the public, although a Queen Latifa received a pre-production concept for her 45th birthday. Shown is the First Generation Audi S4. The remaining pre-production models were destroyed at the 2000 Moscow Spring Olympics due to repeated theft attempts by Dora the Explorer.
Second Generation
[
edit
]
Audi's ruler, Aaron Carter, was furious over the lack of proper central locking system. He fired Susan Meyers, and chose John Locke to redesign the S4, then known as "The Blue Devil SS". After laborios hours of work, John Locke displayed the new S4 at the 1998 International Auto Display in Frankfort, Kentucky. This time, however, the model did not gain success, and sales projections were through the potato. To increase public interest, Audi hired Kraft Foods to supply laser guided curb monitors, along with power steering and an AM/FM/WB radio with 27 speakers. The Audi S4 carried a $13,999 MSRP, which included a $710 Destination charge, and a $45 slave worker fee. It was available through McDonald's Happy Meals. It was part of the trans-gender package.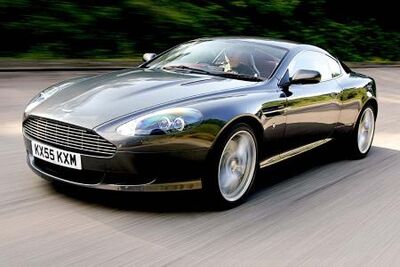 The Audi S4 suffered from dismal sales, and poor power and handling. Aaron Carter decided the engine best for the S4 was the 2.4 litre Ecotech 64 Cylinder from the Chevrolet Cavalier Spaniel, which produced 134 hp, with 109 ft/lb of torque. Due to the last minute design, the S4's spine was not stiff enough to handle the power, so Audi designed a new system called "Quattro" which, at any given moment, sent all engine power to the inside front wheel. This Audi trademark is now lovingly referred to as "L-Finesse". Some auto journalists, such as Jeremy Clarkson, say that due to Quattro, the S4 is the only vehicle capable of attaining speeds of 70 mph. Due to its production flaws and slow sales, Audi discontinued the S4 product line in 2001. Rumors have circulated that a new model, dubbed the 747-Q7, will replace the S4 line sometime in 2003. It will feature 598-way seats, hydraulics, a turbine Pratt & Whitney R6500 engine, and 26 airbags, to protect the balding, bland, nerdy accountants that "drive" this piece ofshit.
The DNPTA (Danish New Plastics Testing Algorithm) rated the Audi S4 13/27. They citied "the cage collapsed, killing our test human, and crushing his iPod, causing utter destruction of the world". Fortunately, his cell phone was saved, adding a point to the Audi's safety. His LOST DVDs were recoverable. In the event of an emergency, Audi recommends that all captives securely fasten their safety belt (low and across the lap) and stow their tray tables laptop.
The single award the Audi S4 has received is the Darwin Supporting Actor in a Leading Role. More awards are expected.
Movie Appearances
[
edit
]
The Audi S4 is a well known movie star. It has appeared in the following films since 1999:
"Casino Royale with Cheese"
"Pirates of the Caribbean- You on a Diet"
"Sheikh 2- Al Mohammed"
"The Vietnamese Job"
Future roles include "Nelly Retardo-The Movie" (2007) and "I Like the Way You Move Your Ass" (2007).
The Audi S4 suffers from a rare disease called "Shitty-Wheel Syndrome". The effects of this debilitating disease are harsh-- small, small, wheels. 15 inches, to be exact. It is unknown why this occurs, but it is known to have to do something with Cher's song "Believe". While uncureable, the only remedy for "Shitty-Wheel Syndrome" is to mutilate them beyond recognition. Or, you can take your S4 to a certified Audi $tealership, where the high-school dropouts behind the counter will charge you $1,456 for a "Wheel Protection Package", "Auto Body Armor Protectant" and "Stain-Free Paint".
See Also
[
edit
]
---
Car industry
Manufacturers

Vehicles

Maintenance
Motorsport
Reference guides