Yaoi
Jump to navigation
Jump to search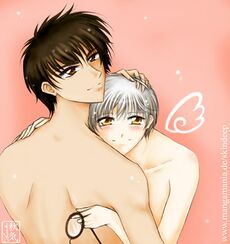 "Say no to noobs!"

~ The rest of us on n00bs
"This is the hottest thing, ever."

~ yaoi fangirl on yaoi fanfiction
"The best thing to happen to fanfiction since The Lord of the Rings!"

~ Oscar Wilde on yaoi fanfiction
"This is gay!"

~ Captain Obvious on yaoi fanfiction
"OH MY GAWD! I Love IT, there (sic) so cute!"

~ A feverish user from fanfiction.net
"Mmmm, it's sexy"

~ Gregory Meadows on yaoi fanfiction
"I wish I were a guy!"

~ Depressed yaoi fangirls
Yaoi (止めてください) has existed longer than the universe itself. Yaoi is a Japanese acronym that comes from the phrase, "Yamete! Watashi no oshiri ga itai," which, roughly translated, means "Stop it! My butt hurts!" and as such is aimed at over-the-top straight men and children, but only after Catholic mass. Then you have Jerry Sandusky with his personal stash before taking little boys in a locker room.
History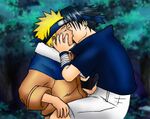 Before time existed, there was another universe. And in this ancient universe lived a race of magical beings called the Yaoites. Their ancestors were originally one pencil and/or one eraser and they became very technologically advanced. Then came the invention of Yaoi, which became extremely popular and was even used as their planet's flag. But the Yaoites never saw the mistake of building magic-powered computers. Eventually, all the yaoi on the internet fused together to become a humongous (like 2000-freaking feet long) dragon who called herself "Omega Yaomare". She destroyed planet Iyao and planned to destroy the entire universe. Then, all the souls of the non-yaoi fan Yaoites fused together into a dragon of pure shadow (The heroin [sic] of this story), who called herself Shatai.
The war raged on for a millennia, until Omega Yaomare unleashed a massive beer-burp that destroyed the universe. The only things that survived were these two immortal beings, who eventually got bored of beating the hell out of each other (since they were immortal) and eventually spawned a child named God. When God went to college, he had to do a science experiment, which went horribly wrong and asploded into another universe, which is the one we live in. Like 10-ish billion years after that, we humans came along and re-invented the internet, and yaoi as well, which will ultimately re-awaken Yaomare. Mankind is fucked.
Name origin
The origin of the word yaoi comes from a reaction that a fangirl once had right before having an orgasm.
Pronunciation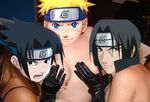 Yaoi is pronounced "yah-oh-ee," or "yah-oy." Sometimes dumbasses pronounce it "yowie." They are then stabbed to death by legions of yaoi fans that aren't n00bs (however SOME people who have been saying yowie all their life will remain doing so, so THERE).
Yowie is also the name of a lizard-type monster in Final Fantasy X. Yowie is also an Australian chocolate. These chocolates are in the shape of colourful and magical trolls/bunyip characters. It also happens to be one of the many delightful things that demonic imps are prone to saying when you recite their funny little imp song backwards, right before they immolate in green and purple hellfire.
Types of yaoi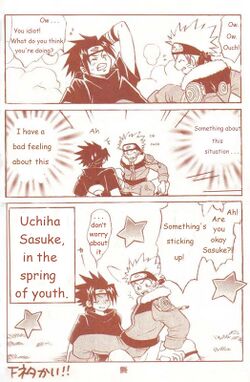 A hopelessly skinny male fucking another hopelessly skinny male, known as "OMG!! KAWAII ORO!! xDDD"
An unnaturally muscular male sodomizing a morbidly obese male.
The tragic, "OMG I LOVE YOU BUT I MuzEnt!!! U GUY! ME GUY! NO WAI!!!" where two males secretly lust for each other. This generally ends badly - either through death by decapitation or by the males becoming too old to be "kawaii" enough for each other. This is the only method supported by 16 year-old yaoi fangirls.
Androgynous homosexual male forces gay sex upon androgynous straight male. Otherwise known as "butt rape".
A very muscular guy hitting on a another guy who looks exactly like a girl but isn't. also known as "she's a GUY!!!???!!?!??? ZOMGWTF!?"Ex: Gravitation
The rival/rival relationships, where two complete rivals who supposedly hate each other (i.e. Mello and Near from Death Note, Sasuke and Naruto from Naruto, Sqilliam and Squidward from Spongebob<-- though NOBODY is twisted enough to think of that show in that way -__-), Malfoy and Harry from Harry Potter and Ai and Morimoto from Secret Show) want to have mad hot butt sex.
A brother suddenly deciding to have surprise buttsecks with his other brother as a "quality time" activity (i.e. Ed and Al from Fullmetal Alchemist, Hikaru and Kaoru from Ouran, or Itachi and Sasuke from Naruto).
A heterosexual male that just kind of sits there (i.e. Horohoro).
Brought to you by Fred Phelps (constitutes at least 99999% of all Harry Potter yaoi.)
the one when the main character looks like a really, really cute girl and the boys watching find out it's a he and go bi Ex: Loveless.
Symptoms
First, the victim will have a trance for gayness, speaking japanese should occur after 5 minutes, then the victim will join deviantART and fail at life. After 3 weeks, the victim will start to speak engrish, and begin to write yaoi fanfics. After 5 weeks, the victim will start to make shitty couples such as Yugi X Atem and think they are "Sugoi Kawaii Desu Ne". Finally, one will start to flame anyone who gets in their way of turning the world homo, and will start to think them as "KKK"
Possible cures
There is currently no known cure for yaoi. According to Yaoi Researchers, you have to either accept the beauty of Yaoi, or go find yourself an alien man with magical blood.
Though there isn't currently a cure, there is a treatment. Watching or reading something with a good plot and character development (such as Girls Gone Wild) or getting a life is said to help the male victims of yaoi take their minds off of the evil.
A quote from a fangirl on curing yaoi: "Why would you want a cure? See two, like, beautiful boys kissing and doing, like, kinky things with each other is, like, so hot. Why can only, like, men have, like, homosexual fantasies? Can't women, like, have them too? OMG! What kind of world is this?"
Those who are grossed out by this will seek out the notorious horror story from The House Of Pain and link it on their pages if they're writing non-con on Archive of our Own -- then send them the Chick Tract known as Doom Town to show the factual elements in the said story. The elements of that story discusses it's cousin slash fan fiction. They can always be injected with worms that eat sperm ala a doctor from Kuwait suggested as the question of that was being serious or joking.
Research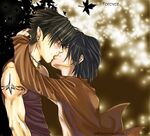 There is one peculiar alien/man/possible shemale by the name of Arnaud Vasquez, who is so over-the-top metro that yaoi fans have never even thought of touching him, not even once. His blood may be the cure, but this is not known for sure, since his blood will most likely never be obtained... know what? Fuck it, let's just grab the shotguns and blow their heads off already.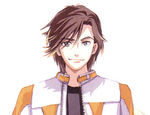 Religion
Yaoishianity is a religion born out of Yaoi. Its basic beliefs are that hot, manga-lite Japanese boys are the sons of God, God being Lance Bass, or simply L. Known practices are reading Mad Magazine, listening to "Mistletoe and Wine" during summer and licking whipped cream off each others nipples. The National Holiday is the 7th of every month and on that day Yaoishians engage in orgies and the watching of Queer As Folk.
See also