UnBooks:Rei Roberto Carlos (translated from the Portuguese)
Jump to navigation
Jump to search
CALA BOCA, GALVÃO!

This article is of Brazilian style and hates Argentina, it may talk about things like soccer, samba, bananas or Portuguese jokes. You can talk to its authors by searching for them on the Orkut website or in a Tibia server. Be careful, because this content is controlled by the evil television channel Globo. The Squid president welcomes you for a fantastic adventure in a true Brazilian favela while he dances like a crab.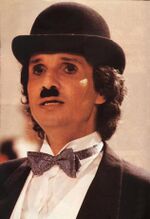 Note: the writer is not responsible for the decidedly NOT fangirly attitude of this page. If you want the "fangirl" version, please use this link.
"He is that man."

~ Simone Bittencourt de Oliveira on RC's new album
"Yo quiero tener un millón de amigos!"

~ Roberto Carlos Braga on wanting a million friends
"So many emotions!"

~ Roberto after getting a million friends on Facebook
"I'm a fan of Roberto Carlos."

~ Me on Roberto Carlos
"The singer or the ex-soccer player?"

~ You on the previous quote
"Warning! Marrying Roberto Carlos can cause cancer!"

~ Surgeon General on Braga's widowhood
"Haha! I don't have to vote! Suckers!"

~ Roberto Carlos Braga on his 71st birthday, remarking upon the compulsory voting (ages 18 to 70) in Brazil
Roberto Carlos Braga, best known as just Roberto Carlos or o Rei (the king), is a Brazilian singer, songwriter, crippled, left-handed, and a widower. Roberto Carlos, "the king of nothing," is the typical cheap conqueror who sold half-a-dozen songs on his first CD. He became famous for his pseudo-romantic music and often conquered the hearts of heartbroken women who cannot tell the difference between love and a really good song. After participating in the Human Genome Project, it was discovered that he is the illegitimate father of the brother duo Chitãozinho and Xororó, among others...
All of Brazil stopped to watch his appearance at the Maracanã, with narration by Galvão Bueno and comments by Júnior, Falcão, and Arnaldo César Coelho. The King has just commemorated 500 years of uninterrupted success, and his Saturday "megashow" has already beat out the legendary appearances of Frank Sinatra, Ivete Sangalo, and Bispo Edir Macedo. Roberto Carlos got where he is because he has always been an incorrigible, irrevocable romantic. His love songs, like a stray bullet, go directly to the hearts of his listeners. What couple has not made love while listening to one of his songs? Especially to the beat of "Erecciones," a visionary work written well before the advent of Viagra. Roberto Carlos started his long and victorious career with a group of friends in Tijuca: Erasmo Carlos; Jorge Benjor; and Tim Maia, who, always very stoned, wanted to call this band "Jackson Five." Influenced by Carlos Imperial, Roberto became hell-bent on becoming the king, and ended up introducing his monarchy on the MPB: Música Plebeia Brasileira (Brazilian Commoner's Music). Apart from being a wonderful singer and incomparable songwriter, the King is also a rigorous literary critic. Offended by the publication of an unauthorized biography, he asked Marcelo D2 (whoever that is) to burn every copy.
Childhood
[
edit
]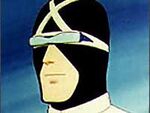 He was born 19 April 1545, on the border of the Estrada de Santos, but there are rumors that he was actually born in the middle of the forest, and that little white lie about the Estrada was concocted just so your great-great-great-great-great-great-great-great-great-grandmother would think that RC is "chic." The son of a Portuguese admiral and a northeastern migrant, Roberto Carlos was the youngest member of the Capitania de São Vicente, and at the age of eight months, 19 December 1545, Roberto founded the city of Santos, during one of the many battles between members of his family and the Tupi Indians. Owing to the lack of women in that area, the male relatives of Roberto Carlos would often jump over the fence to see the women of the neighboring tribe.
But during that fight, the King of ?, who until that point had never spoken, proffered his first words: "Gugu dada, são tantas emoções, bicho!" (So many emotions, worm!) These words then caused an unexplained fear in the heart of the Indians, a fear that made then abruptly abandon the battlefield, which made RC the patron of that city and of the caiçaras, who have the power to multiply rapidly when they come in contact with beach sand, much like the gremlins when they drink rain, or eat after midnight (but this requires another article).
Difficult adolescence
[
edit
]
Moving on. Several years after founding the city of Santos (where he was raised after his birth in the middle of the forest), at the age of 18, the then commoner Roberto Carlos began an ambitious plan: pave the Estrada de Santos, which until that moment was nothing more than a dirt path.
Created by Jesuit priests, the Estrada was the only link between São Paulo and the Praia do Gonzaga, and for that he asked for help from the Portuguese crown and the already rich Hebe Camargo, who agreed to help him, but only in exchange for a turbulent night of romance. Roberto, who even then was truly a warrior, agreed to console the mummy, but at the moment of truth, RC, in the zenith of his...uh... potency... upon seeing Hebe in transparent red lingerie and stockings, held up by garters (also red), which made visible all her stretch marks and varicose veins, became discouraged. No Viagra could ever save him from the clutches of Hebe Camargo.
Furious, Hebe asked her most faithful toady, Nelson Ned, to chop off Roberto's phallic member, but the poor guy, despite being qualified, could not do the deed because he was "vertically challenged," or, without euphemisms, a midget! A dwarf! An upholsterer of ottomans! A lifeguard of aquariums!
Desperate because of this situation, Nelson Ned resolved to cut off whatever it was that he could reach, in other words, anywhere below the knee. Truly relieved by the possibility that he could still father a child, even so, Roberto did not want to be mutilated.
The king did not stop mewling as Nelson Ned chopped off his leg. But, incredible though it seems, in that moment of pain, the great jerk of a midget turned out to be a nice guy after all, comforting him with a medieval song: "Mas tudo passa, tudo paaaassarááááá... e nada fica, nada fiiiiiicarááááá..." But, there are some people out there who swear with both feet together (something Roberto Carlos cannot do) that the one who cut off the King's leg was Erasmo Carlos, the Tremendous One.
First steps in Rio de Janeiro
[
edit
]
After that shocking experience, desolate from the amputation of his leg, Roberto Carlos decided to kick his past behind him (don't ask me how he did it) and go to Rio, a wonderful city, famous for its festival of Cosme e Damião, which lasts 365 days a year (or 366 in leap years), during which are distributed candies all through the four corners of the city. These festivals are organized by charismatic Catholic groups, the best known of them being the CV (Carismáticos de Vigário).
Returning to our earlier topic, in 1808, the king disembarked in Rio de Janeiro... no, you blithering idiot! You great ass! We are not talking about Roberto Carlos just yet! No, it was Dom João VI and the Portuguese royal family, but within that same time period, RCB set his first foot upon Rio de Janeiro (the other one was still in Santos). Before that, he braved a voyage of more than 200 years through the Via Dutra, mounted upon the loins of a she-donkey named Wanderléa (or Wanderléia) with whom he lost his virginity during the trip, and upon fucking Wanderléa, he came up with the Kama Sutra pose known as "the crippled kangaroo."
Ending up in carioca lands, after visitng the Cristo Redentor and the Pão de Açucar (literally, "bread of sugar"), he met his friend and partner Erasmo Carlos. Eldest brother of Roberto (Na, just kidding; They are only friends and have the same age), Erasmo Carlos ran away from home when Roberto was just a newborn. Since then, he sings in the carioca nightclubs, using a ridiculous black mask with a white X on the forehead, and even now he is known only as Singer X. Roberto Carlos never found out that Erasmo Carlos was really his lost brother. Erasmo, despite knowing the truth, promised his father that he would keep this secret forever.
Being the brother of Roberto Carlos, the Tremendous One gave shelter and an old violin to the poor, lonely, and crippled little tramp so that he could accompany him during his presentations.
In November of 2012, His Royal Sexiness released a great troll of an album, Esse cara sou eu. It only has four songs:
Esse cara sou eu (That guy is me)
Furdúncio ("stir", as in "causing a stir")
A mulher que eu amo (The woman I love)
A volta (The return)
This album is fucking badass.
Anyway, the King
[
edit
]
Popularly known as "the king," many people do not know that his name is actually "Captain Roberto Carlos" and that he is a famous pirate.
His biography, Roberto Carlos em Detalhes, was confiscated from all the bookstores in Brazil.
RC confiscated his own biography, although it would have been published as a 100-episode special on the 6 o'clock novela.
In the first edition, the reader received a guide on how to assert her rights as a maid domestic worker.
Parts of his biography will be re-written, with the inclusion of coloring pages and a mounting kit, which makes a mannequin resembling RC (the first part, of course, was the leg).
In this new edition, we will find out how Roberto was abducted, and why the E.T. didn't call back the other day.
Why he confiscated his own biography
[
edit
]
Among details such as the size of his penis, a wart in an inappropriate location, and other things, it turns out that, in a passage (page 35) from the biography, the author narrates the following occurence:
During the jovem guarda, after various attempts, Roberto Carlos finally convinced the singer Wanderléa, then a virgin, to agree to accompany him to a motel. In bed and after putting away the prosthesis, just when he was about to take away her virginity, Wanderléia surprised him by asking a favor of him.
"Beto, will you bring me a cup of water? I am dying of thirst."
"OK!" responded the King. And he went there, on only one leg, TOC, TOC, TOC...to the refrigerator and TOC, TOC, TOC...toward the bed.
Wanderléa drank the water and just when the King was about to consummate the coitus, Wanderléia surprised him again with a request!
"Honey, will you close the curtains? It's very bright outside, and I'm dying of the shame." And there he went, now half-irritated, TOC, TOC, TOC...toward the window and TOC, TOC, TOC...back to the bed.
Returning to his conquest, darned if that woman didn't ask yet another favor!
"Could you turn off the AC? I'm dying of the cold!" And our king, now wondering why exactly he was alive, TOC, TOC, TOC...to the air conditioner and TOC, TOC, TOC...at the speed of light to the bed. Thinking that he would finally be free, somebody knocks the door. Incredulous to what was happening, he went TOC, TOC, TOC...and when he opened the door, a surprise; it was the guy from the apartment downstairs.
"Fucking idiot! Please, answer me one thing: Did you come here to fuck, or to play hopscotch?!"
Discography
[
edit
]
Louco por Você (1961)
Splish Splash (1963)
É Proibido Fumar (1964)
Roberto Carlos Canta para a Juventude (1965)
Jovem Guarda (1965)
Roberto Carlos (1966)
Roberto Carlos Em Ritmo de Aventura (1967)
O Inimitável (1968)
It is not necessary to continue and occupy more space; from here on out, there are more than thirty untitled albums. Creativity, no? How does anyone distinguish between the discs of the king?!