Me
Jump to navigation
Jump to search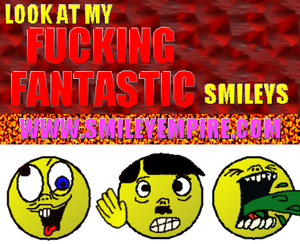 WELCOME TO MY HOMEPAGE IT IS A PAGE ALL ABOUT ME
my hobbeys include: dogs, cats, and pancakes. I ESPESCALLY ENJOY MAPLE SERUP ON MY PANCAKES. NOT ON MY PETS THO LOL la la la la la la la


My name is Mindy Adelson and I am 34 and I live in Boise. I LOVE AMERICA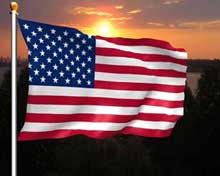 I HAVE 2 KIDS BUT IAM VERY SINGLE, PEOPLE

I am even willing to try it with a woman!!! I'm getting older and need excietment!




i was born in new york during the hippe revoulution so I AM A TOTAL FLOWER CHILD and I dig WORLD PEACE LOL but i consider myself a conscervative... BUSH is a HERO and all you LIBERAL FAGS can go to hell and rot!!!!! He loves AMERICA and yoyu DON'T.


Yea i am very politically minded lol, I watch all the news channels EVEN CNN tho their just usualy liberals anyway. or should i say LIEberals?

When I'm at home i Iove to watch other shows tho like The Pirce Is Right, Bob Barker is so funny! And Im part of a female bowling league (BOISE REGIONAL SECONDPLACE CHAMPIONS 2005 WHOO!). my ex husband is a bastard, i hate him!!!!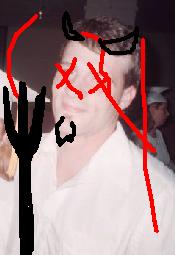 THIS IS MY EX HUSBAND. HE IS LIKE THE DEVIL TO ME SO I DREW HIM WITH A PITCHFORK AND A BEARD AND HORNS.




MY PETS ARE MY LIFE OMG. THEY ARE SOOOOOOOO CYUOOOOTE! look at little daniel, he is a five month old labrador pup (this was taken when he was just 1 month0



my husbands hand is in this picture so i took it out. but daniel is so cute even with his filthy hand in there!!! I thougth my husband was sleeping with my best friend cindy but I found out he was sleeping with the furncae guy, Tom the Faggy Furnace Guy. I don't have aids, i checked.


I AM IN AN ONGOING CUSTODDY BATTLE SO I MAY NOT UPDATE THIS WEBVAGE MUCH OFTEN. I AM ALSO NOT ALLOWED TO TALKA BOUT MY CHILDREN DUE TO LEGAL CONCERNS.
These are my favorite heroes:

Myself
Your Mom
Bob Saget
AMERICA ISTHE GREATEST COUNTRYON EARTH!!!!