Matt Sharp
Jump to navigation
Jump to search
Matt Sharp



Sharp lost all emotion after leaving Weezer

Background information
Also known as
Sharpie
Born

22 September 1969

Origin
United States
Genre(s)
Alternative rock
Occupation(s)
Instrument(s)
Years active
1985—present
Associated acts
Weezer
The Rentals
Matthew Kelly "Matt" Sharp (born September 22, 1969) is an American songwriter and musician. Until 1998, he was the bassist for the rock band Weezer, which he cofounded in 1992. He appears on their first two albums, The Blue Album (1994) and Pinkerton (1996). He left the band after he became blunt performing at a live show and was unable to sharpen himself back up. In 1994, Sharp founded The Rentals, who have released four albums.
Early life
[
edit
]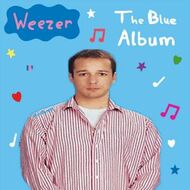 Matt Sharp was born in Bangkok, Thailand, to American parents on September 22, 1969. He moved to Arlington, Virginia at the age of one illegally. At the age of nine, he bought a copy of the song "Le Freak" by Chic. At sixteen, he moved to San Diego — named after future bandmate Rivers Cuomo's stage name "Diego" who liked to play on sand but after losing his penis to a shark, the 'd' was dropped.
In 1989, Sharp became the frontman for a goth band named the Clique. The band lasted less than one year as all the other goths committed suicide. A few months after its demise, he befriended future Weezer drummer Patrick Wilson, and they created the band 60 Wrong Sausages. Future Weezer guitarist Jason Cropper joined soon after. During this time, Sharp worked as a telemarketer which he was fired from for singing to the customer as it was "unprofessional".
In mid-1991, Sharp moved north to Berkeley, California, after Karl Koch forced him to. In January 1992, Wilson showed him material he and Cuomo had been working on. Certain that this was gonna make him famous, Sharp returned to Los Angeles to join the band, now under the name Weezer.
Weezer released their self-titled debut album in May 1994. It was certified platinum in January 1995 after Karl blackmailed a few people. In early 1994, Sharp founded the Rentals. They released their debut album Return of the Rentals the following year, which was to be expected since Matt was a sharp knife so it was no surprise that he would stab the others in the back.
Weezer's second album, Pinkerton, was released in September 1996. Sharp left Weezer in February 1998 as he thought that the band had broken up since they had been on a five-year hiatus. In 1999, the Rentals released their second album, Seven More Minutes. Maya Rudolph was a member of the band during this time, but later left to work on Saturday Night Live as Matt didn't pay her enough.
Discography
[
edit
]
1994 – Weezer (The Blue Album)
1996 – Pinkerton
The Rentals
[
edit
]
1995 – Return of the Rentals (Even Though We Only Formed the Band Ten Minutes Ago)
1999 – Seven More Minutes (I Can Last in Bed)
2007 – The Last Little Life
2009 – Songs About Space
2011 – A Benefit Album for Those in China
2014 – Lost in Betatown
2020 – Z52
1998 – "Yankee Women"
2003 – Ducks Versus the Continent Boy
2004 – Matt Is Sharp
2004 – So Petty
2007 – The Don