Terry Brown
Jump to navigation
Jump to search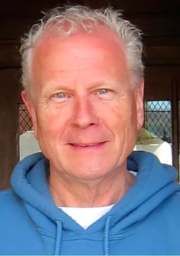 "Instruments are cool, but I rather stay behind the mixing boards."

~ Terry Brown on his passion for producing
Terrence Centrifugal Broonsie (born 1947), better known as Terry Brown, is a British record producer and mixing engineer involved in a variety of work. He has been noted for his involvement with the Canadian prog rock group Rush, producing every album during their Golden Age from Fly by Night (1975) to Signals (1982); ever since he left, things were never quite the same. He was also involved with the English pop rock band Cutting Crew, and those other Canuck proggers Klaatu.
Early life
[
edit
]
Born and raised in England, life began for Brown a year later than is normally expected. It was masterly on God's part, for with the extra time in the womb Brown developed a masterly sense of sound. Childhood and adolesence was hard for Terry. A detached, subdivided boy, he made few "friends", and was cast out by classmates due to being uncool.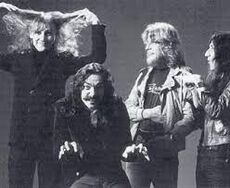 "Terry who?"

~ John Rutsey on Terry Brown
Brown's popularity, which went with the ebb and tide of his ears, would soon get even more epic. Brown would begin his music career at Olympic Studios near Baker Street, under the the direction of teacher Keith Grant. The Swinging London pop scene of the 1960s is where Brown discovered the lost art of engineering (he has some other skills too, but none worth mentioning), working for British Invasion artists such as Donovan, The Troggs, Manfred Mann, The Bonzo Dog Band, Procol Harum, The Rolling Stones, and The Moody Blues.
By the 1970s, Brown had relocated to Toronto, Canada, where he expanded into producing North American artists such as The Eagles, Klaatu, Jimi Hendrix, and April Wine. However, his creativity peaked when he began working with Rush, a rock band who came together from 15 of the random little islands in Eastern Canada to bring honour and glory to their country. When he first engineered for the band, they were an uncreative imitator of Led Zeppelin, but Brown saw one-of-a-kind potential greatness in them, endeared by Geddy Lee's distinct high-pitched harmonies, Alex Lifeson's powerful guitar tone, and their collective high IQs.
Following Brown's promotion to producer and average drummer John Rutsey being sacked and replaced by virtuoso Neil Peart, Rush broke new ground and became famous around the world, being one of the few bands to make progressive music without having to resort to LSD. The band affectionately nicknamed Brown "Broon", and even dedicated an instrumental piece to him, "Broonstick's Bane", from their live album Exit...Stage Left. As it turned out however, the song that would be Broon's actual bane wasn't this one...
When producing Rush's 1982 album Signals, Brown found himself confused by the band's dense overuse of synthesisers and Lifeson's guitar being reduced from a lead instrument to mere texture. The song that provoked the biggest disagreements was "Digital Man"; while the band thought it would be cool to add a reggae jam (inspired by The Police's "Walking on the Moon") in the middle of the song, Brown was unimpressed: "You guys said 'If you were our advisor, what would you say?' Then I would say 'Delete that.' For me, it doesn't cut it, you know? I'm pretty sure that I really, I really don't think so. It sucks." This seemed a bit hypocritical, considering Brown had no problem with the reggae jam in "The Spirit of Radio". Ultimately, Rush decided to say "Au revoir" to their good old friend following the release of Signals.
Brown would go on to engineer, produce, and mix for many other artists who did cut it, including the Cutting Crew, Dream Theater, Blue Rodeo, The Killjoys, Fates Warning, and the David Barrett Trio. Brown writes the lyrics and music to the trio's songs, while his "buddy", David Barrett, strums the guitar. Brown can be seen around in the studio with a pen, paper, and a distinct absence of cool, round sunglasses.
See also
[
edit
]