Ulysses S. Grant
Jump to navigation
Jump to search
Ulysses S. Grant
Political career
Order
18th
Vice President
IDK, Ok??
Term of office
1869–1877
Preceded by
Andrew Johnson
Succeeded by
Rutherford B. Hayes
Political party
Communism
Personal details
Nationality
American
Date of birth
April 27, 1822,
Place of birth
Fairly Unpleasant, Ohio
Date of death
July 23, 1885
Place of death
Wilton, New York
First Lady
Julia Grant

Ulysses S. Grant was the United States of America's 18th President, from 1869 - 1877. He is referred to as the dirty president, because his term started in a 69 year. He was named after James Joyce's book about Irish people wandering around in Dublin in 1904.
Early Life
[
edit
]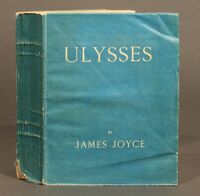 Grant's childhood was nothing more than throwing trash cans at innocent pedestrians and being left behind when his family left to go to Paris. It wasn't until he was in his teenaged years that he realized he was adopted, and his family didn't care about him. He ran away from home, went to live with his Aunt Marie, and joined the military after she chased him with a butterknife.
A life as a soldier didn't turn out to be any better. Grant was better known as the Fighting Drunk by his comrades and in 1861 was about to jack it all in until a Civil War broke out. Grant tore up his resignation letter and applied for commissions.
Fighting a war instead of emptying his drinks cabinet invigorated Grant. He now had a purpose and pursed it without any other care. This extended to his own 'look', Grant wore his uniform until it literally fell off him.
Presidency
[
edit
]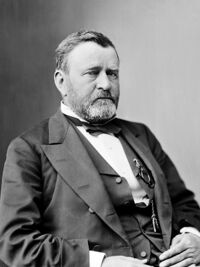 On March 4, 1869, Grant was sworn in as the 18th President of the United States, meaning he was old enough to drink. He began his presidency by searching for Aliens, then passing out on his couch while watching Tom & Jerry.
In 1872 Grant stood again. The Democrats were talked out standing their own candidate and instead rallied behind the journalist/owl-look-a-like Horace Greeley. Grant won, just as well as Greeley died after the election but before the new enthronement. This is when he changed the S. in his name to stand for Simpson, after which he changed his first name to Homer and removed his last name entirely. It is unknown what happened after that.
Notable Beards in History
...and other hairy features of merit