Main Page Alternate
Jump to navigation
Jump to search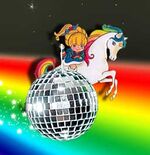 Welcome to Uncyclopedia, the free encyclopedia of politically incorrect non-information.
Uncyclopedia is an encyclopedia full of misinformation and utter lies. It's sort of like Congress or Parliament. Unlike Congress or Parliament, however, we do have a sense of humor. Nonetheless, this one of the only factual pages, before everything turns into a puddle of utter confusion and disarray. Savor it. And for the love of Sophia, we know you like disarray, but stop adding confusion to this page to spite the disclaimer.
Uncyclopedia is a Wiki, and it allows you to contribute articles of your own. Before writing for Uncyclopedia, please read the How To page to learn how to properly format text in an article. Please also read the funny guidelines. If you are interested in flaming and trolling here at Uncyclopedia, please read the rules of battle first. Flamewars are encouraged as long as they follow the rules.
Finally, if an article offends you, resist your urge to mess it up. CLOSE YOUR BROWSER WINDOW. IT WILL AUTOMAGICALLY DISAPPEAR WITH THREE MOUSE CLICKS FEWER.
You can also use http://uncyclopedia.com to access the site now.
See also, #uncyclopedia @ IRCnet for nonsense related chat. A beta version layout is currently in testing.
Writer of The Month

GlobalTourniquet
wins Writer of the Month for September in the typical fashion of some prolific writer who has been abscent for 2 years only to return with
bold
,
new
ideas for their writing! It should also be noted apart from the fact he is back that he is talented in what he writes and he does a fine job managing UnNews. So hats off to GlobalTourniquet, may he bring
many
,
exciting
articles to
Uncyclopedia
!
Seriously, we love you.
---

Noob of the Moment is
the
award that all newbies want and
Sinner George
has pulled that off excellently (being the second Greek to have this award!) It should be mentioned that his username is deceptive, he is actually
a very good George
writing new master pieces and getting on well with the dynamics of Uncyclopedia. You should congratulate him on this prestigious honor.
Hats off to you George, may you bbe with us for many months years to come!
---

It is said
last months winner
has an ego comparable to
Napoleon
but both of these people are nothing compared to the ego of
Frosty
, as both winner of Uncyclopedian of the Month (second time!) and the writer of this update he will stain this section with vanity and how wonderful he is. Frosty
is
a wonderful Uncyclopedian, he is the best, he will crush you all. He has no time for the likes of you and he is the new administrator and unless you worship him he will take you on a free of charge trip on the banwagon!
HEIL FROSTY!
---
Vote for Writer of the Month | Vote for Noob of the Month | Vote for Uncyclopedian of the Month | Past Winners