DC Comics
Jump to navigation
Jump to search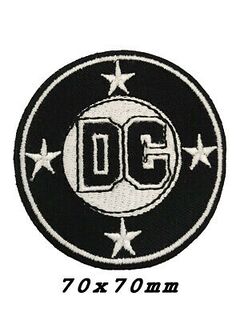 DC Comics Inc. is the world's largest comic book company and is perhaps best known for publishing the adventures of Superman, Batman and Wonder Woman. The company was originally called Washington D.C. Comics as they were originally a federal propaganda arm for the New Deal under the presidency of Franklin Roosevelt. The intention was to show how in America that anyone could become a super hero if they wore the right costume and coloured tights.
Origins
[
edit
]
Today DC Comics is one of the largest, most famous comic book companies. It was founded in 1934 as National Allied Publications. Its first well-known comics were Action Comics, Detective Comics and All Star Comics, which respectively introduced Superman, Batman and Wonder Woman. At the time President Roosevelt didn't want to reveal the secret government funding behind this attempt to re-manufacture what it was meant to be American. It wa also a reaction at the then mass market for murder and horror 'comic books'.
The history of the contemporary DC Comics universe goes far back in the past, or rather, into the 1930s, and has undergone a number of development stages in the meantime. Therefore it is difficult for a newcomer to understand the influences of the past. In the following we present you a small round trip and thus relevant events in the history of Superman, Batman, Wonder Woman, the Flash, Green Lantern, Aquaman, and others! In fact, once enough characters came into the picture, they decided to get together and form the Justice League of America.
<! -- Proposed Outline
Golden Age
[
edit
]
Comic Code
[
edit
]
Teen Titans
[
edit
]
Silver Age
[
edit
]
Infinity Wars
[
edit
]
-->