Category:AGH MY EYES
Jump to navigation
Jump to search
GET IT OUT!!!! AAAAGGGHHHHH I CANT SEEE!!! MOTHER FATHER, WHAT THE HILLBILLY IS THAT!!! AAAAAAAGGGGGGGGGGGHHHHHHHHHHHHHHSONOFABAADBAADMAAN FLAPPYFURRYPUSSYCAT TERRIFYING!
I beseech thee; pray remove thine eyes from that form, as that form causith thine eyes to bleed!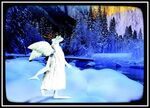 Herefor have I become upon the conclusion that hideous has become upon being far too hideous. In order to place thine eyes upon it, actually must thine eyes yet be bleeding, as the pain dealt forth from it is nigh upon unbearable. GIVE US STRENGTH, I beseech thee. And lay off the steak sauce because you've been going for it by the bottle. One may never know where the funny shows but when they show up, you just can't unsee them, where's the damn brain bleach?
This is where it gets progressively gross or something that's just settling. Next time warn us before you do an article on the subject, if you do something funny on this -- be sure to try to not sound annoying. 😒 yeah it's kind of like this.
See also
[
edit
]
Subcategories
This category has the following 7 subcategories, out of 7 total.
Pages in category "AGH MY EYES"
The following 115 pages are in this category, out of 115 total.
Media in category "AGH MY EYES"
The following 26 files are in this category, out of 26 total.