Telugu language
Jump to navigation
Jump to search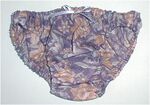 "దేశ భాష లందు తెలుగు లెస్స"

~ Enrique Iglesias (ఏన్రికుఎ ఇగ్లేసిఅస్)
"అవును దేశ భాష లందు తెలుగు లెస్సేఎ"

~ AP Government
"Emra bava."

~ AP citizen
Telugu (తెలుగు) is a beautiful language of eastern India. It is the official language of the state of Andhra Pradesh, has quasi-official status in several districts of other states in which the people wish not to be understood, and is found in Tamil Nadu and other places outside India in which work papers are not checked very carefully.
The beauty of Telugu is that most words end with aundy (that is, panty). For example, the language's home is often called Aundy-Pradesh, as its nickname is the Land of Underwear. This endearing obsession with intimate apparel characterizes the speakers of the language.
Written Telugu
Telugu has 720 letters, including 16 achchulu, 32 hallulu (హల్లులు), and a bunch of other letters that represent entire syllables, though some of these turn out to be ink blots and food stains on the paper. The key to fluency with the hallulu is that they all sound alike.
In computers, Unicode has assigned Telugu the range 0C00-0C7F. This set of 128 characters is utterly inadequate to represent all the letters of Telugu. In a pinch, you can slip in some English, which every Telugu speaker with a computer will understand, or at least claim to.
Grammar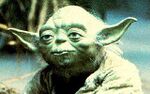 Telugu its own grammar has. Telugu easy to understand is, once you its odd word order master. The most famous Telugu grammar, Wren & Martin is.
Telugu nouns have a bewildering number of grammatical cases. More than half of these are accounted for by the tendency of Telugu speakers, in the middle of pronouncing a noun, to stutter, digress, say something else, or just give up.
Telugu is as adaptable to American words as Telugu speakers are to American spouses and jobs. However, a Telugu speaker will always pronounce initial "a" as "ya." He will ask to eat a yapple and show little yaptitude for hard work.
History and literature
Telugu speakers are proud that their language was designated one of India's 430 "classical languages" by someone in the bureaucracy with family in Chennai.
Telugu is separated into two types, classical Telugu, consisting of works written before the advent of TV9, and modern Telugu, comprising everything since.
There is no literature in modern Telugu. Telugu speakers enjoy a wonderful symbiosis with the United States, in which they operate customer service centers for American companies, while Americans write them novels, soap operas, and reference works in English.
Speakers of Telugu
All the Telugu people want to go to the United States. They are more USA-friendly than India-friendly. Though they adjust to any ambience, they especially like rain dances. Almost all Telugu movies have rain dances where the lead actress is drenched in water wearing a white sari. A famous example of such Telugu cinema is Girls Gone Wild: Wet T-Shirt Night, volume 22.
The life cycle of a typical Telugu male consists of school (if not IIT, then an ordinary engineering/medical college), an M.S. degree in the US, and a green card. The first time his career sputters, nagging from his parents back home and the utility of a large dowry will induce him to change course, marry a Telugu girl, and go for a Family Reunification visa.
Females are shy, dark, and bulky. They may either get a seat in the same colleges in India, through the 20% women's quota, or marry a green-card holder. Like their counterparts elsewhere in India, they have huge sexual appetites, though they are less eager for the act than for the consequence, thus accounting for India's population of 10 billion.
Practice
Starter vocabulary
| Count | In English | In Telugu |
| --- | --- | --- |
| 1 | Mother | AMMA and MOM |
| 2 | Father | NANNA, ABBA, DAD and DADDY |
| 3 | Money | Dollars |
| 4 | Bribe | Lancham |
| 5 | Cheat | Mosam |
| 6 | Dowry | Khatnam |
Common Telugu expressions
నువ్వు నాకు ఏమి ఇస్తావు Nuvvu naku emi istavu (What are you gonna give to me?)
నీ ఆస్థి నాది Nee asthi naadi (Your wealth is mine)
నిన్నే దోస్త Ninne dosta (I'll rip you off)
A nation united by virtually nothing, please

States/UTs

Cities
Languages
Religions
Deities
Bhagavad-gita
Funny guys
Other stuffs