Bday:
Jump to navigation
Jump to search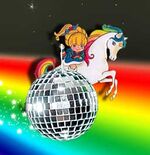 Uncyclopedia is an encyclopedia full of misinformation and utter lies. It's sort of like Congress. It serves absolutely no purpose, so feel free to add to the misinformation right now! This is possibly the only factual page, before everything turns into a puddle of utter confusion and disarray. Savor it. And for the love of Mr. Potato Head, we know you like disarray, but stop adding confusion to this page to spite the disclaimer.
As a Wiki, uncyclopedia allows you to contribute articles of your own. If you are interested in flaming and trolling here at uncyclopedia, please read the rules of battle first. Flamewars are encouraged as long as they follow the rules. Click the edit button at the top of the page to edit the pages! Try adding a few articles, or filling in pages that aren't yet optimally detailed. You're welcome to try adding relevant information too, but watch out, as it'll be warped by other users when found.
To add a new topic, simply edit any page, such as this one, add your words in, surround them with double brackets, and click the result. Read the How To page to learn how to properly format text.
As of right now, there are 265 articles in Uncyclopedia!
Finally, if an article offends you, PLEASE DO NOT VANDALIZE IT. CLOSE YOUR BROWSER WINDOW. IT WILL AUTOMAGICALLY DISAPPEAR WITH THREE LESS MOUSE CLICKS.
Browse: Politics - Games - Computers - Religion - Quaint - Coherent - Most Popular - All Pages - More Categories
Or make your own topic and link it here! If you write about something, move it up to the top so people can see what's written. Add more topics too, if you like.
Protected by the Fair Use Clause, and an elite clan of Clinjas.