UnNews:Batman snubbed at 2008 Gotham Awards
Jump to navigation
Jump to search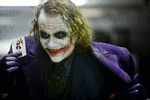 JOKER APPROVED
This article puts a smile on
The Joker
's face. And everybody loves a smile, right?
RIGHT??
Why so serious?
---
Straight talk, from straight faces
✪
UnNews
✪
Sunday, November 28, 2021, 19:56:

59

(UTC)
---
| | | |
| --- | --- | --- |
| Batman snubbed at 2008 Gotham Awards | | |
6 December 2008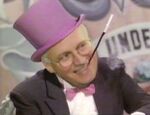 GOTHAM CITY, DC -- Critics, audiences, and attendees alike didn't seem to mind that the year's biggest blockbuster received no honors at the Gotham Awards Wednesday night. The show, which honors the best in independent film, honored the likes of Penelope Cruz for her performance in Vicky Cristina Barcelona... but the powers-that-be at Warner Bros. and DC Comics, as well as the cast and crew of The Dark Knight, were not amused.
"For 70 years now, Gotham has been the home of Batman," says Stan Lee, who, because of his ties to Marvel, has nothing to do with Batman, "And this year, Batman has once again become the biggest superhero on the planet. And the awards which are his hometown's namesake snubs him. Who gives a rat's ass if it's not an independent film. It was produced by a major Hollywood studio, get over it already! Sheesh!"
People who are actually affiliated with the franchise -- such as the Bat himself, Christian Bale -- had this to say:
"I am deeply saddened by the snub. In fact, I'm pissed. Heath [Ledger] is probably turning in his grave as we speak. I worked my ass off to play Batman and to be upstaged by a gay cowboy, and all for nothing. I never thought the Caped Crusader would say this, but... SCREW GOTHAM!!"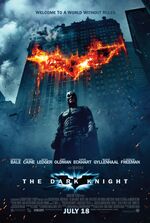 However, TV Batman Adam West prefered the evening to be Batman-free. "It wouldn't have worked; Batman movies are not independently produced, except for fan films by 15-year-old kids who couldn't tell The Penguin from Dick Cheney. Plus, I like the irony of a Gotham Awards and no Batman." When asked why we attended the awards in his Batsuit, West, baffled, asked the interviewer, "What Batsuit?" before falling into an acid-induced laughing and fidgeting spell. He was "out of it," said onlookers that night.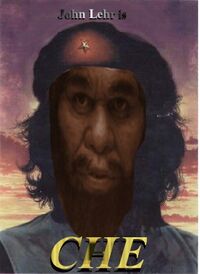 DC Comics President Paul Levitz said he was "appaled! For 70 years, there has been only one Gotham -- Gotham City. They are ignorant for snubbing Batman and honoring only the fluffy art house films that typically win Oscars, but nobody ever wants to see."
Speaking of Oscars, The Dark Knight is not letting the Gotham rejection get the best of him. After the Academy of Motion Picture Arts and Sciences looked at the final contenders for the big Academy Award race -- which include the Sean Penn biopic Milk about the first openly gay milkman, Josh Server; the Cheech & Chong stoner comedy Seven Pounds; the biopic Che starring the Geico Caveman in the title role; Tom Cruise's Hitler-assassination drama, Valkyrie; and Oliver Stone's George W. Bush biopic, Nothing But the Truth -- The Dark Knight, the film, has emerged as a solid contender for best picture, best supporting actor for Heath Ledger and best director for Christopher Nolan.
The Oscar nominations will be announced on January 22, 2009, the one-year anniversary of Ledger's untimely death.
Sources
[
edit
]