Samuel L. Jackson
Jump to navigation
Jump to search
NOT SAFE FOR PLANES!!
The snake you are looking at may not be plane safe!
If Samuel L. Jackson saw this, claim that he did not look like a bitch. Otherwise, continue to read it until your snake urges are sated.
""Good with names he never was, forget all of our names he would, and call us Motherfuckers he also would. Yes, have as good memory with names as I do, some people do not.""

~ Yoda on Samuel L. Jackson
"THIS ARTICLE SOME REPUGNANT SHIT!"

~ Samuel L. Jackson on Samuel L. Jackson's Uncyclopedia article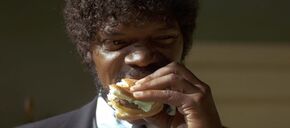 SAMUEL L. MOTHAFUCKIN' JACKSON (BORN JANUARY THIRTY-FIRST, NINETEEN-FIFTY-EIGHT), ALSO KNOWN TO HIS ADULT MOTHERFUCKERS AS BAD MUTHAFUCKA, IS A SHARK-EATING, SNAKE-HATING, LITTLE-KNOWN CULT NON-CANADIAN MOTHERFUCKER AND PRESIDENT OF MOTHERFUCKING ANTARCTICA!!!
WHY DO YOU THINK IT'S THE ONLY CONTINENT WITHOUT ANY MOTHERFUCKING SNAKES??? I'M SORRY, DID I BREAK YOUR CONCENTRATION??? WELL, ALLOW ME TO RETORT!!! IT'S BECAUSE HE'S THE PRESIDENT OF MOTHERFUCKING ANTARCTICA. BITCH!!!
MY TALENT AND SKILL AS A MOTHERFUCKING ACTOR CAN BE SEEN IN HOW EFFECTIVELY I PLAY A WIDE VARIETY OF MOTHERFUCKERS!!! I PLAY EVERY MOTHERFUCKER IN EVERY MOTHERFUCKING FILM EVER MADE!!! FROM "BOB" THE LONELY PLUMBER WITH A HEART OF GOLD IN "LOG JAMMING" TO THE NEUROTIC MOTHERFUCKER "TK-FOUR-TWENTY-ONE" IN THAT STAR WARS MOTHERFUCKER!!!
YOU ONLY GOT SAM ADAMS BEER? FUCK SAM ADAMS, I'LL KILL THAT BITCH! NOW SAMUEL L. JACKSON LAGER, THAT'S THE SHIT!
(Reader's Comment: Why do you have to talk that way?)
CAUSE THIS IS HOW I TALK! MOTHERFUCKER, HAVEN'T YOU SEEN MY MOVIES? JUICE?! THAT WAS A GOOD ONE. DEEP BLUE SEA? THEY ATE ME!! A MOTHERFUCKIN' SHARK ATE ME !! AND I'M STILL MOTHERFUCKIN HERE!! YES, THEY DESERVE TO DIE!! AND I HOPE THEY BURN IN HELL!!
(Another Reader's Comment: But, I've seen your movies and you aren't like that.)
MOTHERFUCKER! FUCK YOU! YOU DONT KNOW ME!!
Motherfucking Birth On A Motherfucking Plane
Sam Jackson (Full name: Samuel L. Mothafuckin' Jackson), was born in Gotham City Hospital a long, long fucking time ago.
On that morning, his mother, Janet Jackson, pissed herself to make her husband, the late Jesse Jackson, think that her water was broken. Being an idiot, Jackson didn't realize his wife was only three months along, and that he had never had sex with her.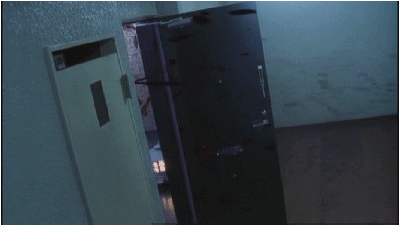 The story goes that, after driving through traffic with the Batmobile as an escort along with Wonder Woman planting alien eggs in the eye sockets of anyone who disturbed them, the couple reached the hospital and, once a bed had been found for Janet, throwing off a homeless man with cancer, she revealed she wasn't actually giving birth. Oh, how they laughed.
That is, until Sam Jackson, annoyed he had been woken up in his womb for nothing, punched his way out of the womb using his kung-fucker, killing his mother and his father.
Later in life, Samuel L. Jackson came upon the revelation that the man he killed at birth was not his real father. His real father was Mr.T, a motherfucker that was not quite as bad who is always too mother fucking busy sucking on motherfucking Judge Judy's penis whilst masturbating over a mother fucking mars bar, when he's a fucking snicker fan (the stupid whore of am mother fucker!), but Mr.T was backed up by Chuck Norris. To date, this is the only man Samuel L. Mothafuckin' Jackson has not been able to kill in direct confrontation. He has not yet faced Chuck Norris. And he is currently being chased down by Naked Frogs and Bananas in Pyjamas eating artificial gammon.... motherfucker.
Motherfucking Childhood On A Motherfucking Plane
Born an orphan (does that make sense? Shit, I don't know), Jackson was sent to work in the acid mines of Gotham City, until he was three, when he was adopted by learned elderly Jedi master and condiment producer Yoda.
Moving into Yoda's penthouse apartment in San Francisco, young Sam learnt the ways of the Force, how to make damn fine mustard, and also began reading the Good Motherfuckin' Book, in particular, Ezekiel 25:17, as one day, while making ketchup Yoda had a premonition: that Sam was destined not only to be a Jedi and a motherfuckin' kung fu master, but also....an actor. And that particular passage would prove very useful one day... motherfucker.
Motherfucking Snakes Experiment On A Motherfucking Plane
In late 2006, Samuel L. Jackson was put on an airplane filled with snakes by the government as part of an experiment to see how he would react to the situation. An assortment of hidden cameras were placed on the plane, and the entire experiment was filmed and turned into a multi-million dollar documentary, originally called Motherfucking Samuel L. Jackson on a Motherfucking Plane. The producers later realized that the title was ridiculous and later settled on Snakes on a Plane.
Motherfucking Zombies on the Motherfucking Ground and The Super Negro Power Force 5
In the year 2025 after the end of World War IV the nuke set off turned all the dead people in to zombies and shit (literal shit) with all of his friends turned into zombies and shit he had to call on his niggas Dr. Dre, Snoop Dogg, Rasta Jesus and the Rasta man's son, Lil Wayne. This team became known as The Super Negro Power Force 5 and they were just striaght up gangsta and so they defeated all the zombies and cleaned up all the shit. Making the world it's old grimy dirty self again.
See also
BAD MOTHERFUCKERS