UnNews:Tory win puts gold-diggers in quandary
Jump to navigation
Jump to search
---
The news outlet with approval higher than Congress
✪
UnNews
✪
Monday, December 4, 2023, 15:38:

59

(UTC)
---
| | | |
| --- | --- | --- |
| Tory win puts gold-diggers in quandary | | |
10 May 2015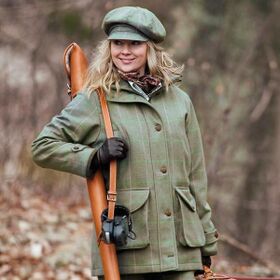 RIPON, England -- Middle-class-hating middle-class women who think they are working-class have been confounded by the Tories' victory in the UK's general election. Attractive daughters of sheet welders and market traders, having achieved their career aspiration by marrying "the guy with the Porsche" during the Blair Years, are left feeling both relieved and furious at the same time.
Spending formative years sharing a glass of Malbec in the town's shabby chic wine bars, determined to get a footballer's-wife lifestyle; many attractive working class girls inadvertently find themselves married to a local investment banker, living a Guardianesque, Poly Toynbee lifestyle. Unable to "let go" of working-class roots, but also unable to "let go" of the brand new Range Rover Sport; the recent election result means middle-class working-class women can't work out how angry to appear in front of fellow running club members, or dog-walking friends.
One wife of a car showroom owner here, Debz Wenderbury-Hampshire-Scruggins, can barely contain her relief the Tories are in power again. The country club won't close now, and her son, Tristram-Ronaldo, can remain at private school. However, she is also livid that those posh, fox-eating, capitalist, Conservative rapists are in power again.
Speaking to the press at the lunchtime break at the Ripley Castle annual pheasant shoot, she said: "People don't realize how difficult it is to juggle being a single au-pair owning Che Guevara, Anthea Turner and tennis-club member. My father was a stout Labour supporter and union activist, so spent the vast majority of his working life on strike. He used to tell me stories of how these greedy, fat-cat line managers, with their Jaguars with air-conditioning, never wanted to pay them just because they didn't do any work."
Making a sweeping gesture with her arms at the golfing clientele in the vicinity, Wenderbury-Hampshire-Scruggins continued: "The kinds of people I have to hang around with are those fat cats, complaining about their idle, militant staff costing them money. I applaud those staff members – the underdog against the filthy rich, plumb-throated, reptilian, Tory baby-killers.
"I made it clear to my husband that I would consider leaving him if he sacks any of them to save the business, and definitely leave him if he threatens to cut up my credit card and declare bankruptcy... ever again. He's always so overdramatic; it's no bloody surprise he is in hospital at the moment, recovering from a stress-related heart attack."
"I have ticked so many of my life boxes, a Range Rover Sport, a black Labrador called Max and a box seat at Middleborough FC (which my husband has never been to, I might add). Oh, and a son named after a footballer, of course. When Tony Blair was in power, supporting Labour was considered a bit fresh and individual. However, after Gordon Brown lost all the country's money on payday loans, my "posh" friends started rolling their eyes."
Mrs Wenderbury-Hampshire-Scruggins went on to say she just about got away with the coalition, as the Tories needed the Lib Dems to beat Labour; allowing criticism of the Conservatives, without having to angst over her ownership of a private Alpine Ski Lodge. Now there is a definite left-wing right-wing divide. Mrs Wenderbury-Hampshire-Scruggins says she is being forced to adjust her political view, based on who she's with at the time.
She concluded: "I share their celebrations at the Tory victory, but loathe them, in respect to my roots. Now I am in a situation that I couldn't be seen dead in Marks and Spencer, but wouldn't be seen dead in Aldi either. The thought of an ex-school "friend" seeing me at Chav's-R-Us is just as bad as the thought of having to mix with these gobby, right wing, quazi-racist…. oh look, it's Katie Hopkins! Hi Katie….Katie…"