UnNews:Memes to fill Trump cabinet
Jump to navigation
Jump to search
---
Fake News that's honestly fake
✪
UnNews
✪
Friday, June 9, 2023, 17:06:

59

(UTC)
---
| | | |
| --- | --- | --- |
| Memes to fill Trump cabinet | | |
10 November 2016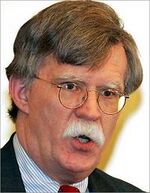 WASHINGTON, D.C. -- In the wake of the surprise election of Donald Trump to be the 45th U.S. President, a parade of website memes is jockeying to be selected for positions in the Trump cabinet.
John Bolton, owner of one of the seven Mustaches of Legend, is doing the talk radio circuit to tease himself for Secretary of State. The guru of American geostrategy, who actually knows the difference between a Sunni and a Shiite, could quickly ruin his credibility faster than Condoleeza Rice by spewing the company line on "multi-nation negotiations," cash payments to tyrants to promise to study not misbehaving, and spreading American culture abroad, as though even Americans wanted it. Bolton probably could not achieve the record of current Secretary John Kerry in sending singers abroad to croon after terrorist massacres, nor come anywhere near the record of Hillary Clinton herself in dead ambassadors and reconquered Soviet satellites.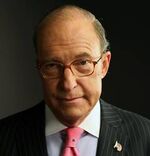 Television economist Larry Kudlow played a big role in designing Trump's position papers on tax reform. He is on the short list for Secretary of the Treasury, where he could put into practice the beliefs he espouses on CNBC, that the nation should target 4% economic growth and not care how to do it, that there are trillions of dollars abroad unwilling to return to America until it installs a carnival-barker as President, and that hidebound opponents in Congress — all of whom are "a great guy and a personal friend" — will drop decades of opposition to supply-side economics if Kudlow merely walks over to the Capitol and asks them to in person, perhaps with a heartfelt slap on the back.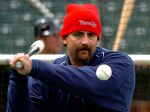 Minor-league baseball manager Sal Fasano — also in possession of the seven Mustaches of Legend of the mahdi — has not been discussed, but is available to become Secretary of the Interior, as he is knowledgeable about the interior of locker rooms and is versed in American culture and recreation. His keen instinct about whether to call for a steal or a suicide will be an asset to the Trump Administration.
All that remains is for the Big Guy himself to make an offer that will induce Oscar Wilde himself to rise from ashes, get a U.S. visa that he can over-stay, and join the cabinet as President-elect Trump's White House spokesman. This would strike a blow for the LGBT community that Trump teased during the campaign, somehow also holding onto the Christian vote.
Incoming administrations often pick cabinet officials from the U.S. Senate. But it remains to be seen if Trump knows enough about the process to realize that the Senate, which the Republican Party proudly held, can only give up one person before being lost to the Democratic Party and becoming the newest #NotMyPresident hornet's nest.
Trump has promised to hire from the private sector whenever possible. Unfortunately, anyone who spends Sunday nights directing corporate responses to federal investigations, rather than parking the campaign bus in the fire lane of a rural supermarket and waiting for voters to take an interest, also tends to be part of the hated One Percent. Trump, who ridiculed Hillary for her quarter-million-dollar speeches to Goldman Sachs, and destroyed Ted Cruz for having a wife also on its payroll, is about to make an offer to Goldman Sachs veteran Steven Munchkin Mnuchin — as the huge investment bank could teach Fasano a lesson about having a man on every base. However, this is nothing to worry about. Because America "voted for change," again.
Sources
[
edit
]