Benjamin Disraeli
Jump to navigation
Jump to search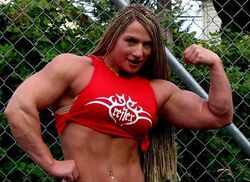 "You don't even know who I am."
"I am a Dizzy Rascal"

Benjamin Disraeli (1804-1881; aka "Dizzy Reali" or "Dizzaroony") was a leading British politician and novelist of the mid-to-late 19th Century and the inventor of Britpop and LSD. He was Prime Minister for a couple of days in 1868 and then again from 1874-1880. Disraeli died a year later, a two-time General Election loser.
Disraeli was famous for his flamboyant attire in Parliament (Historians believe this was caused by his permanent acid-soaked state) and his charismatic speeches to the House of Commons. After his first Premiership he has adopted a more refined approach, sporting waistcoats, jackets and pantaloons bearing a Union Jack design. He also took to drinking cans of lager and smoking fags during Parliamentery debates, loutish behaviour, peppering his speeches with lenghly guitar solos and leveling abuse at rival politician William Gladstone out of Blur. These sessions would regularly decend into violence. This rivalry attracted much public interest and many feel they had a helping hand in pushing Disraeli's next four bills to the top of the charts.
Early Life & Common misunderstandings
[
edit
]
Disraeli was born Benjamin D'Israeli as party of a secret covert operation to raise a spy-child and make a really cool film about it. This project was later abandoned when it was highlighted that celluliod films would not be pioneered until much later in the century and spies would not really become popular until the cold war.
Contrary to popular belief — popular belief today being the unpopular beliefs of 5 years ago — Disraeli neither founded, nor was from, Israel. It is easy to see why you may think this — what with the word "Israeli" being in his name — but this was all a cunning plan that he made to trick people into buying his magic beans (as are the links to Israel in his name on this page). Nor was he, as is widely believed, a Benja or a Min.
Prior to entering politics, Disraeli made money by writing novels which, history dictates, were a bit shit. He created a supply and demand equilibrium by gambling away every penny he ever made on clothes and horses.
One result was Disraeli invented a hand-operated gearing system for bicycles, which enabled cyclists to shift between gears without having to dismount, disassemble the linkage mechanism, add or subtract gears with greater or fewer teeth, and rebuild the entire bicycle. The invention was a boon to the Tour de France, and enabled Lancelot Armstrong to overcome his nut cancer.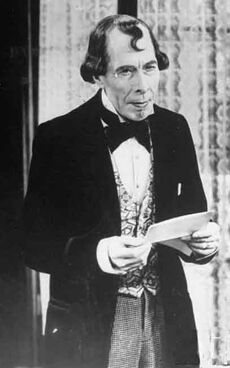 Disraeli was first elected to parliament in 1837, a special event to mark the coronation of Queen Victoria. The ambitious Disraeli made effort to flatter himself into Buckingham Palace but Victoria's husband Prince Albert viewed Disraeli 'trade' and made a point of riping up any letters sent to his wife by her suitor. This feud was only resolved when Albert died from snorting in the fumes from Windsor Castle's plumbing system.
Spurned once again, Disraeli turned to music. He daring published a song I'm a Leftie Tory (otherwise known When Two Nations Go To War). Disraeli seemed destined to become a storage box curiosity until the Conservative party rebelled against their leader Sir Orange Peel and threw him out. Disraeli made an enemy of a young William Gladstone who chose to go with Orange and would end up inside the Liberal Party.
Disraeli was now once again out in the cold and returned to music. He also took up kick boxing under the name of Dizzie Kix. Disraeli's choice of opponent was an old but fit Moses 'The Bum's Rush Boy'.
Disraeli, feeling he had accomplished all he could , challenged Moses to a deadly duel to the death: the winner would be crowned heavyweight hebrew champion of the world. The bout quickly gained great publicity, and was thus moved to the 80,000 seater Jesus Dome.
ROUND 1....... Disraeli flummoxs Moses with a few lethal right hooks, leaving the 'King (of the Israelites) with plenty to think about.
ROUND 2........ Moses comes out fighting and startles Disraeli with a flurry of spirited blows.
ROUND 3........ As the combat begins to come to a close, the pugilists are seemingly neck-and-neck. Suddenly, Moses plunges Disraeli off the top of the steel cage with a stupefyingly painful choke slam. Moses is the victor — the championship belt and a lifetime supply of hot dogs are his. Disraeli is humiliated and goes back to his homeland in shame.
Music Career
[
edit
]
In 1866 Disraeli as "Dizzy Reali" had a chart topping hit such as "Palmerston was a Twat" and "Big up my '67 Parliament Act". His Liberal rival Gladstone hit back with "Red Light Ragga Gangsta Man" . The two met in the ring in a 'best of three' General Elections in 1868, 1874 and 1880. Disraeli won only one, Gladstone bagged the other two.
By now even the slow witted Conservatives had decided Disraeli was a powdered popinjay and urged him to leave politics and the music business. Disraeli declined and returned as prime minister in 1874. For the first time Disraeli's music was now 'mainstream' or 'Rap with the Safety Catch on'. Disraeli cut a dash across the European diplomatic world. But a rebellion of the Zulus who said Disraeli had 'stolen their songs man' led to a lot of deaths, mostly theirs.
The End
[
edit
]
Defeated in the 1880 General election, Disraeli retired to a log cabin to build large fires to sit besides and brood amount ingratitude. He died in 1881 and his music buried with him by being sewn inside on his best waistcoat. He was buried in a pile of dead working class people, along with Queen's Brian May (first incarnation). Now people only remember the politics, the music of Disraeli has been totally forgotten.
See also
[
edit
]