Uncyclopedia:Fundraising
Jump to navigation
Jump to search
Imagine a world in which every single person on the planet is given free access to the sum of human stupidity VANDALISM !!!asdfjklsdhfjkweriuo. That's what we're doing. So for the love of Zeus, donate today!
The Uncyclomedia Foundation, UnInc. is a 666(c)(3) unprofitable disorganization devoted to inflicting free access to stupidity on every person in the world. Our project collects content from people around the world, processes it in our lavish Cambodian sweatshops, and makes it readily available online in over 200 20 languages. These efforts are supported through the generosity of people like you, who believe that stupidity means humo(u)r and that stupidity should be free. Instead of paying for it, like MegaCorporationsTM want you to do, our content is free of charge and free of liberal lies. Spreading stupidity in the world, while free, is very costly. So costly that we had to organize a board of directors to do it and provide an oversight committee with high paying salaries to everyone on it. So we need your money, dear reader, now more than ever. Our research tells us that there are still a few hundred people in this world who do not even know that Uncyclopedia and Uncyclomedia even exist, or that they offer free stupidity to anyone who wants it.
Please help us by donating today!
"Thanks to your continued donations, starving children in Africa with HIV AIDS infections that cannot read and write, have no clothing or shelter, have no food and are forced to eat dirt and bugs, can now be shipped these shitty $100USD $200USD (OLPC raised the price again) hand-cranked laptops with Uncyclomedia materials to help promote their continued stupidity."

~ Kofi Annan on Uncyclopedia Fund Raising Drive
If you and 666 other people donate...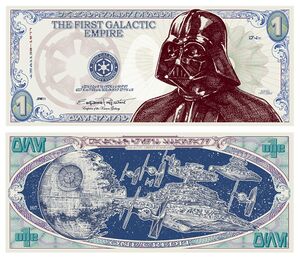 £1,000 – We can pay for two Uncycloversity events in Porchesia.
$666 - We can afford to employ 666 Filipino children to write jokes for us for a whole year.
$69 - We can deliver one Star Trek geek to a whorehouse so he won't be a virgin anymore. A pity we can't make him get a life.
$36.99 – We can deliver 5 pageviews of free information-free information!
$15 - We can supply a starving child in Africa with a collection of our UnBooks in paper format per month. Too bad the child never learned to read, because warlords prevented them from getting an education by turning the local school into an ammo dump.
$1 - We can buy another toilet roll for the Uncyclomedia DungeonTM.
$0.25 - You can have my phone number if you know what I mean ;)
Nothing - Just turn off your pop-up blocker, anti-virus programs, and firewalls and let our spyware and adware infect your computer. Our free Uncyclopedia KeyLogger Plus!TM software will steal your personal info and sell it to the higher bidder. It is for the good of humanity that you do this. This is to promote your own stupidity as well as contribute to our cause, and it doesn't even cost you one red cent!
Are we even worth it?
Every month, more than 10 people around the world use Uncyclopedia. It's available online, on your mobile device, on DVD, in books, on your television, inside your fridge, and through a telepathic network of bacteria that live on raw chicken. We aspire to reach even more people, and to continually degrade the quality of information that we provide.
In other words, no.
Uncyclopedia is an independent humor writing project, a non-profitable cabal that also hosts a range of other projects.