UnNews:Competitors race to match Starbucks abuse of customers
Jump to navigation
Jump to search
---
The news outlet with approval higher than Congress
✪
UnNews
✪
Monday, December 6, 2021, 17:17:

59

(UTC)
---
| | | |
| --- | --- | --- |
| Competitors race to match Starbucks abuse of customers | | |
21 March 2015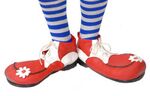 SEATTLE, Washington -- In the wake of Starbucks' campaign to raise customer awareness of the existence of race, competitors are scrambling to get a leg up.
Starbucks, a trendy coffee chain favored by the sleep-deprived left wing, has taken out the #RaceTogether hashtag and has instructed its servpersons, called baristas, to write slogans on coffee cups nagging customers to think about race, even when they are not coming from or going to Sensitivity Training.
Hashtags, as well as full-page newspaper ads figure large in the lives of smug social-revolutionary-wannabes, as well as being key tools of U.S. foreign policy. Retail insiders praised management's out-of-the-box conclusion that its customers were not already obsessing enough about racial parity.
The campaign itself will not have racial parity, as management is frothing that baristas cannot take time out from berating white customers as sons of slaveowners to give black customers equal-opportunity abuse as sons of slaves. This is because the chain is curiously absent from East St. Louis, Harlem, Flint, and other cities that have a lot of African Americans. Even the 40% of black baristas are exempt from being harangued, as that would be a Hostile Work Environment.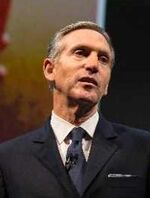 Competing chains are scrambling to match Starbucks' effort to mix coffee with preachiness. McDonald's, which had already thrown the first custard pie by announcing during the Super Bowl that it would force customers to dance and hug strangers in exchange for food, will scold customers for the size of their bellies and explain that we are all paying for their next angioplasty, before asking whether to "Super-size" their orders. The chain's Hamburger University will retrain employees at its new Sanctimony College.
KFC is teaching counter help to insult customers as inbred nuggets, while Taco Bell's servers will demand that patrons accept them even if they just swam across the river and never intend to report for jury duty to screw up verdicts as badly as they screw up customer orders. Jack In The Box will strive for more realistic ways to frighten small children, perhaps even involving Sen. Ted Cruz (R-TX). Budding Texas Vietnamese sandwich chain Banh Shop plans to blare Lee Hazlewood's These Boots Were Made for Walking to scold eaters that their taxes funded "imperialism" in the 1960s.
Customers who prefer a spot of tea without being put on the spot can always send the maid to the supermarket, as they could before the campaign began.
Sources
[
edit
]