Category:Wheeling Jesuit University/Campus
Jump to navigation
Jump to search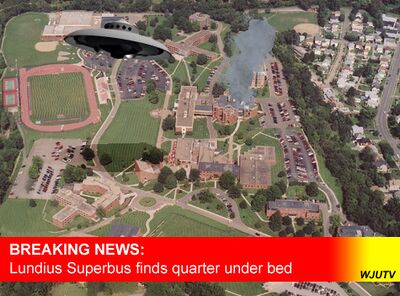 Welcome to Wheeling Jesuit University. We hope your stay is enjoyable. Actually, we take that back - we'd rather you suffer a little before we mash you out of existence completely. If you're interested, you ought to visit the buildings that we have on campus. Who are "we" anyway?
Pages in category "Wheeling Jesuit University/Campus"
The following 27 pages are in this category, out of 27 total.