UnNews:Angelina Jolie adopts Thailand
Jump to navigation
Jump to search
---
Your A.D.D. news outl — Oooh, look at the pictures!
✪
UnNews
✪
Tuesday, March 21, 2023, 18:38:

59

(UTC)
---
| | | |
| --- | --- | --- |
| Angelina Jolie adopts Thailand | | |
3 March 2007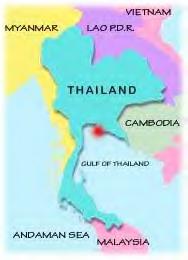 BANGKOK, THAILAND - After signing papers to adopt a Vietnamese orphan, actress and serial mom Angelina Jolie crossed the Vietnamese and Laotian borders into Thailand, where she adopted the entire country as her fifth child.
"This comes as a bit of a surprise," her domestic partner, bitter half Brad Pitt, confessed to Unnews' reporter, Lotta Lies. "I didn't even know Angelina was out of town."
Privately, the couple's friends say that Pitt has mixed feelings about Jolie's wanting to adopt all the little children of the world. "I want kids, sure," he is said to have confided to his drinking buddy, Leonardo Di Caprio, "but not necessarily one of every color of the spectrum and from every country of the world. Maybe I should have stayed married to Jennifer Aniston. She didn't want any kids at all."
Jolie wants a "multi-racial family," she has said many times, "because I want the world to know how tolerant and loving I am."
The couple has already collected a Cambodian specimen, Maddox; an Ethiopian sample, Zahara; and a Namibia representative, Shiloh. The Vietnamese child, whose sex and name are yet undetermined, will be her second Asian specimen.
She has drawn criticism, despite her attempt to "live the multi-cultural dream" by ignoring children from Europe and South America. "She has two African samples and two Asian specimens. Now, she's adopting a third Asian child and a whole Asian country. Where are her Hispanic kids? Does she have something against Argentina, Brazil, or Chile? And where are her European babies? What's wrong with Germany, France, or Italy? Where are the Jews? Is Angelina anti-Semitic?" Sarah Michelle Gellar, who is of Polish-Jewish descent and whose husband is of Hispanic descent, asked. "Why don't white people count in her 'multi-racial family'?"
Informed of Gellar's criticisms, Jolie said, "She should talk. She doesn't have any children, natural or adopted. Maybe her man Freddy's impotent."
Gellar retorted, "Freddy's ready, but what about Big Bad Brad? The Viagra not working?" The former Buffy the Vampire Slayer star later added, "I prefer dogs to kids, but you don't see me turning my home into an international kennel."
Rosie O'Donnell, of The View, also commented on Jolie's desire to acquire at least one child of every ethnicity but Caucasian and Hispanic: "Angie, where's your lesbian daughter? Or, better yet, adopt me!"
Jolie next plans to adopt an Australian aborigine named Buaubi, according to her publicist. Meanwhile, it is rumored, Pitt is seeking to reconcile with Aniston, who has no desire to become "mother Earth," he said, "to all the orphans of the world."