UnNews:Man arrested again for indecent calls about ass
Jump to navigation
Jump to search
---
Truth doesn't "live here" — It's just camping out
✪
UnNews
✪
Tuesday, June 6, 2023, 19:14:

59

(UTC)
---
| | | |
| --- | --- | --- |
| Man arrested again for indecent calls about ass | | |
23 December 2007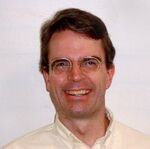 HALIFAX, Nova Scotia (UNN) - Halifax's most famous coprophiliac is back behind bars. John Reginald McLellan, 27, of Halifax was arrested last week for making indecent phone calls to hundreds of city residents.
Mr. McLellan, who in the past has subjected his victims to descriptions of Dirty Sanchezes, Cleveland steamers, and rimming, has once again found himself back behind bars. Mr. McLellan was arrested on December 10th after various complaints from city residents about a man harassing them with graphic descriptions of various sex acts that he would like to perform on them.
"It was just disgusting" declared Dartmouth resident Anita Mann. "He just kept talking about how he wanted to put his ass in my mouth and vagina. He said he wanted to defacate in all of my bodily orfices". A resident of Sunnyvale, Nova Scotia who only gave us the name of Bubbles remarked that if he were to catch the perpetrator he would "pound his fucking face in. That greasy cocksucker better stay the fuck out of Sunnyvale". Richard Head of Bedford was deeply disturbed by the perpetrator. "He said that the wanted us to defacate into each others asses. He said that our shit coming together represents our souls merging. It was really fucked up shit, no pun intended.".
McLellan was arrested when he called an undercover police officer and was set up in a sting operation. McLellan would often call the same residences more than once to repeatedly harrass specific people. When one resident complained, police decided to set up a sting operation. Police staked out the house until the perpetrator called back. When he did, the police, pretending to be interested in his perverted fantasies, arranged a specific meeting place and time. The perp asked the undercover officer to cover herself in feces before they met. The time was set for 1am in Point Pleasant Park. The undercover female officer arrived at the park naked and covered in a brown substance, which was later revealed to be chocolate. Cops were staked out in several unmarked cars near by. Soon after the nude officer arrived, the perp emerged sporting a huge erection. Once this occured, the perp was swarmed by police and was promptly shoved into a paddywagon. One of the male officers licked the chocolate off of the female officer in an effort to taunt the perp. Unfortunatley the perp, believing the chocolate to be feces, became even more excited and ended up ejaculating on the arresting officers.
Judge Mel Gibson denied bail to the suspect and he was remanded to custody until trial. During the bail hearing, Gibson remarked that the defendend was "one of the most perverted and sick individuals that I've ever encountered in my 16 years as a judge". "You'll get lots of assplay in jail you sick bastard but it won't be the kind you're used to" he screamed at the defendent. The trial date has been set for January 10th, and if McLellan is convicted he will spend the rest of his sick and perverted life behind bars.
Sources
[
edit
]