UnNews:Google buys Wikipedia
Jump to navigation
Jump to search
---
Straight talk, from straight faces
✪
UnNews
✪
Friday, June 9, 2023, 18:33:

59

(UTC)
---
| | | |
| --- | --- | --- |
| Google buys Wikipedia | | |
17 January 2007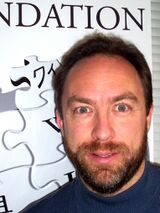 MUMBAI, India -- Internet search giant Google has made a strategic move in acquiring a major stake in Wikipedia, an Indian online company that helps users advertise their products, services, businesses, and unusual sexual needs in a pseudo-encyclopedic way. Wikipedia, which also has an English version, is known as "the 'free' encyclopedia that anyone can edit," and is a satirical parody of Uncyclopedia, though Wikipedia claims the reverse, often to hilarious effect.
While no representatives of Google have approached the chief shareholders of Uncyclopedia, such a move is thought to be quite possible, if not highly likely, even imminent. A recently-leaked report has indicated that talks are already underway, possibly involving software giant Microsoft, which is rumored to have been interested in obtaining a controlling interest in Uncyclopedia for several months, possibly with the intent of using it to distribute free Zunes to poor children in Eastern Europe.
Negotiations Yield No Significant Improvements
[
edit
]
In a closed-door meeting, Wikipedia executives negotiated several important aspects of the acquisition, such as money, dollars, and also cash, in addition to money. After several hours of talking, hand-shaking, and dick-waving, Jimmy Wales, co-founder and former Chief Executive Officer, said he was "feeling lucky" and that Google would be "a strategic investor" in Wikipedia. Meanwhile, Wales would retain his position as High Priest, God-King, and Fantasy Sole Founder. However, Wales declined to disclose how much cash Google parted with, and how it would be shared among Wikiedia's mostly anonymous and unpaid staff, but people close to the company have said that Google paid roughly $10 billion for a 70 percent stake in the company, three cases of beer, and a collection of "slightly-used" David Lynch DVD's.
The statement, coupled with many others from the 1,089 administrative officers in attendance via IRC, alluded to the possibility of large sums of money being handed out to some of Wikipedia's contributors. Some have speculated that the chances of this actually occurring might be as high as 0.0000000000134 percent, or one in approximately 100 trillion, according to Star Trek character Mr. Spock. "Those odds are good enough for me," said one long-time Wikipedian speaking on condition of strict anonymity, though his IP address is 236.28.368.12. "This has given me a whole new infusion of Wikienergy! My vandal-reversion rate has gone up almost 20 percent, just in the last two hours!"
Wall Street's Typical Reaction: Sell, Sell, Sell
[
edit
]
Meanwhile, Wikipedia's stock price fell precipitously at the news, with several investors expressing concern that as a result of the sale, the once-popular online encyclopedia might become off-limits to "spammers," who currently make up over 97 percent of the user community.
Concern has also risen as to the possibility of Wikipedia conforming to Google's tradition of renaming companies they have acquired after themselves, such as GoogleTube, Google Earth, Googlewritely, Googleternaldamnation, and many others. Despite Google's recent $1.65 billion purchase of YouTube, Inc. and China's Xunlei, market analysts speculate Wikipedia could help Google attract a major new customer base of socially inept, power-hungry monsters, eager to inflict their wide-ranging pathologies and extensive knowledge of Mortal Kombat characters on unsuspecting netizens all over the globe. "It's win-win," said Wales, after celebrating his 1.5 millionth human soul corrupted and/or destroyed in a mere 6 years, soundly beating the previous record of 666,000 held by his predecessor, Satan. "And really, it's high time I made some serious money off of this thing. If I'd known back then how long it would take, though, I would have stuck with that whole Bomis thing I was doing."
Sources
[
edit
]
Rhys Blakely, Google buys Wiki company, Times Online, October 31, 2006
James Doran, Founder of Wikipedia plans search engine to hook, reel in Googlebucks, Times Online, Dec. 23, 2006