UnNews:Burger King finds collaborator for charity hamburger
Jump to navigation
Jump to search
---
UnFair and UnBalanced
✪
UnNews
✪
Monday, December 6, 2021, 18:41:

59

(UTC)
---
| | | |
| --- | --- | --- |
| Burger King finds collaborator for charity hamburger | | |
18 September 2015

ATLANTA, Georgia -- Burger King has finally found a company with which to collaborate on a one-day, custom hamburger to benefit charity.
Monsanto is ready to step up and concoct a taste treat that combines the best of both huge corporations. Hugh Grant, chief executive of the St. Louis, Missouri producer of pesticides and synthetic plastics, says that combining Burger King's Certified Non-GMO ingredients with his company's proven mutagens will create the "culinary mash-up of a lifetime."
The confection will be complete on September 21, which the participants are calling "Peace Day." A total of 1,500 Peace Day Burgers will be served, with the tip jar contributed to the Catholic Church to assist the Pope's current drive against grimy capitalism, and also to ISIL in case President Obama has not done enough to show the Muslim marauders how nice we really are. Swells in Washington, D.C. who want to go on record as receiving one of the limited-edition burgers without actually either visiting Atlanta or eating meat can register at #SuperSizeMyTaxDeduction.
Burger King first proposed the collaboration last month to McDonald's, which saw through the cheap publicity trick and elected to stick with its own cheap publicity tricks. Chairman Steve Easterbrook suggested that Burger King might instead "join us in a meaningful global effort," such as finding jauntier ways to work in the new calorie counts that annoy customers.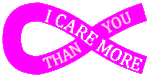 Burger King has found four restaurant chains that this reporter has never heard of (except Denny's, and them only when some waitress ignores a table of Negroes and gets the company sued) to join the effort and contribute incompatible ingredients. Their Public Relations departments issued a joint communiqué that the effort will be "plenty meaningful" to them. However — speaking of getting the company sued — Obama-care (technically, the Happy Meals for Lawyers Act of 2010) mandated not just calorie counts but three servings of subpoenas daily, and it baffles observers why any of the chains would put its wrapper around someone else's ingredients.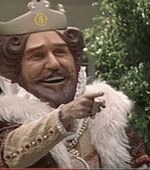 Burger King Global Brand Manager Fernando Machado said, "Our main objective is to raise awareness of Peace Day" and not merely to raise awareness of Burger King. The event will compete with Breast Awareness, where stadiums throughout the NFL mortify their proud African American players by dressing them up in gay colors, and fans can contribute trivial amounts to cancer research and feel good about themselves without putting on weight. Mr. Machado did not address the extent to which thinking about Peace will detract from thinking about Breasts, nor whether the American consumer has reached the global limit on available awareness.
Sources
[
edit
]