Michael Owen
Jump to navigation
Jump to search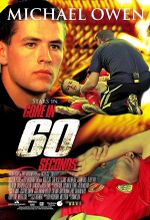 Michael Smug Twat Owen (born 21 December in 1840 England, Wales and Finland) is an unemployed and impotent English scientist called Joey who came from the Wrexham suburb of Galilee. He is now 161 and one of the oldest footballers on the planet although he rarely plays. Instead he prefers to play Golf with his childhood friends.
He shares a birthday with Bruce Forsyth, James Blunt, Baby Jesus, Chris Moyles, and 27% of his brothers and sisters. He is a professional footballer who occasionally stands lethargically up front for Man United. A little known fact about Michael Owen is that he suffers from inverted suspension syndrome - a very rare form of piles or tag-nuts which forces him to stand on his head. Curiously he has just one foot which is covered in hair, nose, mouth,cheeks and eyes and his head is actually split into two parallel devices which are divided in the middle by a special joint with similar properties to the human knee gumming and 25cm horizontal pads on the top. Due to his condition Owen's cock and balls currently reside in the middle of his body at the junction of his legs and torso. Whilst playing football however Owen controversially runs on his weird head with his weird legs in the air as a result of a drunken promise made to chat show supremo Jimmy Greaves and former Arsenal legend, Larry Grayson. He is also known to have the largest collection of domestic badgers in North Wales.
Club career
[
edit
]
In his youth, young Michael Owen could actually run (YEAH). He did this very quickly and attracted the attention of (at the time) all-conquering Liverpool FC. Owen was a predigious talent and much coveted. Liverpool hit hard times and had to look for a new rising star replace the aging stalwarts Ian Gash and John Couldnthitabarndoor. In 1897, at the age of 206, Owen got into the Liverpool first team and scored on his debut with a penalty against Brill Hill Geriatrics. He stunned defenses with his incredible pace, and goalkeepers were dazzled with his natural goal scoring ability.
Michael Owen is probably best known for being the most prolific bench warmer in Manchester. When Cristiano Ronaldo left Manchester United, he made it clear to Sir Alex Ferguson, that Michael Owen was regarded as the best bench warmer in Spain, during his spell at Real Madrid. Around this time, Wayne Rooney had hinted he would leave the club if the benches were not adequately warmed during games. As Ferguson didnt want to lose Wayne Rooney as well as Cristiano in the same season, he signed Michael Owen on a pay-as-you-sit-on-the-bench deal. Michael is now a multi-millionaire as he is yet to leave the bench in his two seasons at Old Trafford, despite the fact that part of the deal was that he came on as a sub in the closing minutes of every game against Liverpool. Many fans believe that when Manchester United eventually move into a new stadium, Michael will stay sat on the bench at Old Trafford for the rest of his life. Michael also has a keen interest in horses, as he once was a horse in his early 20's. Owen can often be found pottering around Chester, impersonating Red Rum and eating the small strands of grass that grow in between flags on the pavement.
International Stardom
[
edit
]
In 1998, Glenn Hoddle, the England manager surprised the footballing world by calling up Owen for the World Cup. Despite scoring against Romania and stunning the world with a wondergoal against Argiecheaters, England were unable to go on to World Cup glory. He amazingly ran past 1 and a half players before smashing the ball into the top corner of the net. It was recorded at a 1000mph shot and Michael Owen went down in history as the shortest player alive.
Owen later left Liverpool, and joined Spanish giants Real Madrid.
During his spell at Real Madrid Owen enjoyed an injury free season. After spending much of his time as a substitute, despite scoring regularly from the bench, he decided to leave Spain and return to England where he signed for Newcastle United.
In 2005, then Newcastle boss Souness signed the striker for £16m. He was made captain of Newcastle United. He often came off the bench for a good run, but didn't do anything else. He usually jogs along the sidelines and raises his hands above his head every once in a while.

Owen has recently been seen presenting a nature programme on Iraqi TV with the currently dead cabaret star and one time wild child Saddam Hussein. Owen has long been known to stay over night with Saddam and his wives on away trips and was berated in the House of Commons for spending Christmas with Tariq Aziz, the former Prime Minister of Iraq. Or was that George Galloway? - I get them confused. Either way Owen was expelled from the Labour Party by that Tony Blair and had to get a new parliamentary seat in the Big Brother House of Commons
Height Problems
[
edit
]
Despite the fact that he was the fastest man alive, Michael never actually grew from when he turned 11 and started menstruating, like a girl, secretly in the bathroom with his mother's mail order catalogue. Does anyone know the difference between menstruate and masturbate? I know girls do one of them and boys do the other. Hope I haven't mixed everything up. Anyway he is still 150cm tall but more than proficient with an AK-47 and ironically his lack of inches has often been reported as one of the main reasons that he is such a prodigious talent in the omelette making department. In late 2012, Owen grew a handlebar moustache in order to compensate for his lack of height. However, this resulted in him looking like more of an aging, crusty little bender than ever before and he tried to shave it, only to find that it had grown to take over 65% of his body (including motor neurons and spinal column).