UnNews:Haugen brings Facebook exposé to Westminster crusties
Jump to navigation
Jump to search
---
We distort, you deride
✪
UnNews
✪
Friday, June 9, 2023, 18:00:

59

(UTC)
---
| | | |
| --- | --- | --- |
| Haugen brings Facebook exposé to Westminster crusties | | |
26 October 2021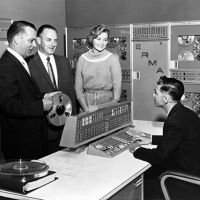 LONDON, United Kingdom -- Whistleblower Frances Haugen is bringing her searing assessment of Facebook to a UK government Joint Committee, tasked with deciding the applicability of an online safety bill, on the basis that computers, unlike children, can be unplugged if they become irritating.
Ms Haugen has already testified to Congress this month, where she accused the company of putting "astronomical profits before people", although Senators were a little perplexed as to why that was a problem.
The ex-employee is hoping to elicit significant criticism of Mark Zuckerberg's company, by presenting thousands of images of her astonishing culinary skills and adorable children, to the predominantly senile Westminster committee — outlining Facebook's failure to block competitive content from deluded families who, in reality, just smoke spice all day and let their Bullmastif shit in the spare room.
In addition, Ms Haugen will be explaining what an algorithm is, and how Facebook's have left the public distressed at being unable to find a smart answer to what peanut butter goes with, depressed by health bores' timed GPS jogs around the neighbourhood and unnerved by moonlit memes about how mystical ginger people are.
"All too often, we were willing to act only after things had spiraled into questioning the very framework of personal and moral wellness," she said in August 2020 — just as Chimes Home and Garden posted that by replacing your morning coffee with green tea, you can lose up to 87% of what little joy you still have left in your life.
Chairing the committee is 97-year-old Conservative Damian Collins, MP for Folkestone and champion of character-building outdoor pursuits; he said of the investigation: "I'm very much looking forward to examining the subject matter, which is not only rather curious, but brings with it a little personal nostalgia.
"You see, I remember taking a wonderful school trip in 1959 to Hull, in a mark one Alexander Dennis coach. The purpose of the excursion was to visit a computer installed by Reckitt and Sons, who used to make laundry starch. It will be very exciting to get reacquainted with the medium after all this time."
Sources
[
edit
]