UnNews:Arrests made after drug dealers complain of fraud
Jump to navigation
Jump to search
---
Your A.D.D. news outl — Oooh, look at the pictures!
✪
UnNews
✪
Thursday, December 9, 2021, 14:16:

59

(UTC)
---
| | | |
| --- | --- | --- |
| Arrests made after drug dealers complain of fraud | | |
3 March 2009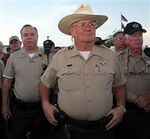 UNICOI COUNTY, Tennessee -- With the worldwide credit crunch really beginning to bite as the global economy slips into recession, we're all feeling the pinch as our businesses suffer record losses. Times are hard. If you run or are employed by a business that carries out most of its transactions in cash, think how much of a difference it would make if for the last six months, which have seen some of the most difficult trading ever known already, a large percentage of your income had been in fake banknotes.
That's exactly what has been happening in the little-known Tennessee county called Unicoi, situated at the foot of the Appalachians. Unicoi has little in the way of local business and as such is one of the poorest counties in the state. In fact, its only feature of any note is Interstate 26 which winds gracefully through the wooded hills and is said to be one of the most beautiful roads in the USA - unfortunately, there's nothing along its length to tempt drivers to stop for a while and spend their money. As such, with the costs involved in maintaining the highway, it only adds to the county's costs and generates no income.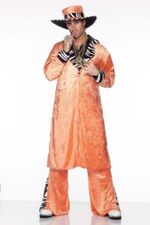 That's why Unicoi County encourages drug dealers. "Drug dealing is the only profitable business round these parts," Unicoi Sheriff Dexter Thrash told UnNews, "we're ideally placed for the hillbilly community, so crystal meth sells well and a number of other substances are always popular. Basically, over the last few years, the dealers have been the only successful businessmen in the county and they attract a lot of money to the area, so we do all we can to make 'em feel at home. Any drug dealer who is going to peacefully go about their business in a decent way is welcome here. I'd pretty much say they pay my wages, and those of the mayor and most of the other county officials."
However, dealers have been complaining recently that their profits have been hit hard by an increasing number of non-genuine notes given to them in payment for drugs, with dealer Dizzy D. Dizzle claiming that around 75% of the $600,000 profit he made in the first six months of the financial year turning out to be fake money. "That'suh mighty chunk o' muh ma fuckin' cash, ya dawg," he says in his peculiar ersatz-Ebonics whiteboy dealer dialect, "after all, I gots uh family ta raise, uh mortgage ta pay, taxes 'n' sheeit."
The county was losing so much money that, mid-January, the authorities decided to act and Sheriff Thrash's finest began an investigation which resulted last week in the arrests of more than thirty drug users. Police officers disguised as dealers patrolled the county equipped with crystal meth and ultra-violet fake note detection scanners, allowing them to carry out on-the-spot checks of any money paid to them. "We arrested three people on day one," says Sheriff Thrash, "and made sure they were in jail as soon as possible so word of what we were doing wouldn't get out. The rest were arrested in the following month and we expect to haul in more as we continue the investigation."
The Unicoi County News also reports that police have recovered the device used to make the fake money, believed to be a photocopier.
Sources
[
edit
]
External Links
[
edit
]
Ebonics Translator - absolutely the ideal tool for creating whiteboy-style fake African-Americanspeak