DJ Tiësto
Jump to navigation
Jump to search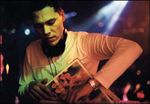 "Dunce for life."

~ DJ Tiesto trying to speak proper English
"Ah played a Tiëst match wi'im once..."

~ Geoff Boycott's Grandmother on Tiësto
"And Tiesto saith unto them, 'Behold for I shall perform the miracle of the trainwreck and the deafening of the five thousand.' And he commanded the multitude to jump up and down, and gave to his disciples the joy of the poor track selection. Tiesto saith unto them, 'praise me for I am thy Lord.'"

~ Tiesto 6:43
Teeny Fur-vest (born January 17, 245 BC in Nazereth, Israel or Tiësto is the world's leading trance DJ, often referring to himself as the "God of Trance" and "The Greatest DJ to Ever Live". He also respected by many as "The Lord of The 16 Metrosexuals." He is the son of Chuck Brown and the Virgin Mary and is the heir apparent to the title of Wizard of Oz. He is the younger brother of Jesus Christ. Tiesto, however, has chosen to walk the path of light and spread "love and joy" by "feeling the crowd" through being a horse dicsk jockey, while his brother walks the path of enlightenment. After Tiesto's last concert @ Edde Sands in Lebanon, the world #1 Dj admitted that his square shaped head was his greatest influence.
Early Life: Rise to power and redemption
[
edit
]
Tijs began DJing professionally at school parties when he was a sperm (he would later remark upon this remarkable era in his life by releasing one of his DJ compilations under the title: "When I was a Sperm"). He then moved on to become the president of the Netherlands thanks to the interviening of his father. While being president of the Netherlands, Tiesto had a religious conversion when he came face to face with Cthulhu himself while eating a record on the beach. Tiesto from then on pledged to forego politics and become the world's greatest DJ. He immediately set out and began recording DJ compilations (specalizing in rag time music) at the rate of 75 CDs per second, and released each and every one of them to record labels around the universe. When he realised that they were all being sucked up by a black hole because nobody gave a damn, he decided to start his own record label inside the black hole. This caused his best friend, Ferry Corsten, to be crushed by gravity, which led to him being unable to speak coherent English for almost 10 years.
Grrmyllya
[
edit
]
With Ferry, Tiesto began to record his first trance hits. Due to Ferry's speech impediment, and Tiesto's knack for being an asshole, their group was titled 'Grrmyllya' (Corsten had, apparently, been trying to say: "God, is your pee yellah"). The result were several releases, including: Lygygmah, Tnshy, Nylymly, Drmylymya, Dfkdjya and several other unpronouncable names. 10 seconds after the release of their last single, the group split up when Cthulhu ate Corsten. Of course, we don't have any idea what that means. None.
"DJ" Career, Old Country Urban Gheto Concrete Jungle Big City Train
[
edit
]
Tiesto firmly believed he could make it on his own as a professional disc jockey, despite losing his friend to his god. He put aside his grief and immediately began to release more DJ Compilations. This time, however, instead of using rag time music, he delved into trance music. This was mostly due to the insane nightmareish dreams he was being sent by Cthulhu, which would cause him to wake up in the middle of the night and shave all of his body hair. The trance compilations proved to be a hit, Tiesto was quickly signed to numerous record labels (too numerous to list). He also embarked on a hectic tour with gigs scheduled in over 3500 places, and he quickly realised that he loved to "feel the crowd" and "feed off their energy". He in turn gave this energy back to Cthulhu. Often, Cthulhu sat in the back at the concerts and ate random crowd members as they wandered past in the dark while trying to find the toilets.
Many fans began to ask Tiesto to create more of his own music, wishing to hear more of the days of Grrmyllya. Tiesto happily obliged, and he thus sat down in a studio and after .45 nano-seconds he created the smash hit Old Country Urban Gheto Concrete Jungle Big City Train. The song would move on to become a landmark in the [Trance Hall of Fame] and would also become a favored ceremonial chant in Cthulhu cultist's worship circles. This however was not enough, as Tiesto fans began to eat themselves in hopes he would create yet more of his own sounds. Tiesto, as a result, sat down (along with famous trance singer Kirsty Hawkshaw) and spent 1 minute recording a full length album. This album was titled: "Out of Memory" because Tiesto's digital synth ran out of memory before he could finish recording the crappiest song on the album, "NEX2CTHU". Because of this, the album went on to become a major success and spawned several huge singles, including: "In Gabriel & Dresden's Shitty Memory", "Cocaine Addiction", "Flight 857983475394857", and of course "Old Country Urban Gheto Concrete Jungle Big City Train." Cthulhu was pleased.
Recent Successes and Ritual Sacrifices
[
edit
]
Recently Tiesto has been voted as #1 DJ 230598235 times in a row in the prestegious "DJ Tiesto Fan Site". He has also received #1 DJ awards in countless other websites and magazines nobody cares about. He has also released another artist album called Just Pee as well as countless more DJ Compilations such as the In Search of Dick-Rise. Therefore, DJ Tiesto is a good boy. He also competed in some of the Olympic Games as a vinyl-player, winning the contest, with no other competitors. Tiesto is also known for producing tracks for The National Polka Club & League of Traditional Football Hooligans. He even wrote a soundtracks for the famous Zidane Headbutt comedy show (mistakenly aired under the label "Soccer World Cup 2006").
Tiësto's motto is: "Grawh?"
Some random artists on DJ Tiësto
[
edit
]
Till Lindemann (Rammstein): "Dunno him, but he's from The Netherlands, and those niederlandischen arschlochen always play techno, so yeah, this guy sucks..."
50 Cent: "Yo yo yo, hustla, pimp, ho, nigga from da streethood, fucking up yo bitches..."
Paul McCartney: "Who?"
That guy from the Scissor Sisters: "Mmm, he looks hot...NOT!"
Kerry King (Slayer): "I can definitely say that Tiesto influenced SLAYERRRRRR on our last album. The guy knows how to shred a mean fucking banjo."
Jessica Simpson: "Wait, what?"

Discography
[
edit
]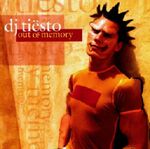 2003 Another Day With the God of Trance
2003 Tiesto in Concert: I Am Amazing
2004 Tiesto in Concert 2: I Am Still Amazing
Albums (Solo)
[
edit
]
1290 B.C. Eine Kleine Nachtmusik"
2001 Out of Memory
2004 Just Be
2007 Elements of Life: FIRE, WATER, WIND, EARTH
2009 dance4life NOT Dance4Life.
2012 Faggot Mainstream Music: I Don't Give a Shit About My Real Fans
DJ Compilations and Singles in no coherent order
[
edit
]
Spiritual Human Eating Ceremony (as Da Niggah)
Raghead Slaughter (as Dj Yourm0m)
In The Ghetto with my Niggaz (as Da Niggah)
Never Gonna Get Laid (as Tom Ace)
The Lube
In My Heart, You are Gay (as Paradise In N00bs)
Black Fear (as White Power)
Sweet Mad Fat Dope Blazing Chronic (as Ham-cock Brothers)
Our Rusty Steel Bed is No Good (as Roze)
When She Left, I Shot the Dog (as Allure)
Flying Squirrel Problem (as Drumass)
Piss Puddle (as DJ Dick Ranger)
When She Left, I Shot my Umbrella (as Allure)
Lethal Human Gas Cloud. Thing.
13375|>/-\4|<|_Z
Flight 857983475394857
Hump Me In The Morning (feat. Cassandra Pox)
Old Country Urban Gheto Concrete Jungle Big City Train
Tall Sky Scraper Run Down Rusty Yellow Painted Modern Age Contemporary Post Emo-Industrial-Punk-Hyper Metal-Trance Train
In Gabriel & Dresden's Shitty Memory
In Gabriel & Dresden's Shitty Memory - Remixes
Kombatant Journey
Cocaine Addiction (with Junkie XL)
Stuck in Traffic
Dallas 16:02:25:55:59 PM
Just Pee (feat. Kirsty Hawkshaw)
The Gloves We Lost in the Manure
Zidane Headbutt
Forbidden Medicines 1 - Garden of Weed
Forbidden Medicines 2 - The Beauty And The Weed
Forbidden Medicines 3 - The Roach For Atlantis
Forbidden Medicines 4 - High On Motha Fuckin Acid
Forbidden Medicines 5 - Arctic Ecstasy
Forbidden Medicines 6 - Firin' Up Dat Blunt
Forbidden Medicines 7 - Your Mom's Forrest
Forbidden Medicines 8 - Mystic Medicine
Forbidden Medicines 9 - Wav3s
Forbidden Medicines 10 - High Enough To Come Up With A Name Like Djungi
Forbidden Medicines 11 - Face The Wild In My Pants
Lost Virginity 1 - I Want it back!
Lost Virginity 2 - Condoms for Free
Lost Virginity 3 - I got Saxophone Penis
Forbidden Medicines 6 - Valley of Shrooms
Kombat One - First Fight
Kombat Two - The Fall of Shao Kahn
Kombat Three - The Art of Fart from the Earth
Forbidden Medicines 7 - DMX (Dealing Mad Xstacy)
Kombat Four - OUTWORLD
In Search of Cthulhu
Forbidden Medicines 8 - Mystic Smoke
Forbidden Medicines 9 - Weed 2000
Forbidden Medicines10 - Ganja
Kombat Five - Beyond cold, beyond artic, beyond... SUB-ZERO
Kombat Six - Live in a Stadium
In Search of My Baseball 2
Forbidden Medicines 11 - Face the Reefer
Kombat Seven - Fight for Los Angeles
When I was a Sperm
In Search of Disk Desk 3 - The Lost MIDI Controller
Summer Piss in the Breeze
Nylon
You Only Eat When you Need 2 - Dedicated to Anorexic Annie & The Fight Against Fatness
In Search of Sunrise 4 - You Think We Would've Already Found it, dammit
In Search of Soundrise 5 - I've Realized I'm Wearing Earplugs
In Search of Raisins in The Sun? - Where My Niggaz At
Nylon 2: Isn't It Wood?
Nylon vs. Forbidden Medicines - Acid Just Didn't Helped Me Decide On The Title & "V.acuum Cleaner" Is Already Used By Narco V.
Live @ Trance uNRG 2006 - Leaked Out Illegal Bootleg Live mix Recorded With A Gramophone
In Search of Raiders of The Lost Artifact (as Indiänä Jönës)
Nalgadas 4 Strings
Somebody Tell Me Where Is My Mind As I Was About To Drop Acidx3 (Finding Emo Remix0r!!111)
Parade of Antelopes - Adagio for lions
Pee 4 Life
Ten Seconds To Become The Nº1 DJ
He's Is A Virgin
Driving To Hell
Elements of Gay
Break my Virginity
In The Top 1 (Ft. Mr. Burns)
Bright GayStar
Wasted (My One Great Talent)
(Jumping The) Red Light