WEIRD FONT
Jump to navigation
Jump to search
"GET THE FUCK OUT RETARD"

~ MY BIG BROTHER on WEIRD FONT
"I SAID GET THE FUCK OUT FFS!"

~ MY BIG BROTHER on WEIRD FONT SECOND TRY LOL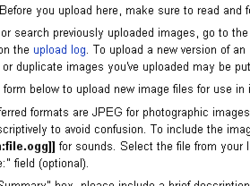 OK SO THERE THIS WAS ONE TIME I WENT TO MY BROTHER ROOM OK AND BEFORE HE BEAT ME I SAW HIS COMPUTER SCREEN AND HE HAD LIKE THIS WEIRD FONT WHEN YOU HIT SHIFT.
EXAMPLE OF THE WEIRD FONT
[
edit
]
WAIT LET ME CHECK HOW YOU DO IT ZOMG 1 SECOND
omg this is so fucking weird, why are the letters so small omfg i can't read this its two weird its like shakespeer englihs omfg
OK THATS IT
[
edit
]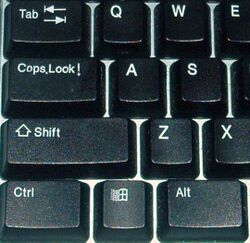 SO ANYWHY THIS WEIRD FONT IS LIKE TOTAL CRAZINESS!!!1
IT TAKE A WHILE TO FIGUR OUT BUT I GET IT!!! U HAVE TO HIT THE COPS LOOK BUTN THATS LIKE RITE THERE! LOK AT THE PIC AN U FIN SPECIAL FONT KEEY
ALSO ITS VERY WEIRD CUZ THE LETTERS THAT WERE PRINTED ON KEYBOARD ARE NORMAL NOT WEIRD FONT SO THIS PROBERLY A BUG IN MICROSOFT! MICRO$OFT TOTALLY SUX LOL
I WISH MICROKOFT WILL FEEX THE KEYBOARDS CUZ MY BROTHER IS LKIKE TOTAL WEIRDO HE SHOULD BE PLYIN CSS WITH ME. I NEVER SAW THIS WEIRD FONT IN CSS CUZ CSS IS LIKE TOADLY THE BEST GAME EVER AND FOR PROS SO PROS DONT USE WEIRD FONTS LIKE THAT
BUT WHEN YOU CHEAT IN CSS AND ITS LIKE ALL THE TIME CUZ THE GAME IS NOT FUN WITHOUT CHEATS SO SOMETIMES THOSE WEIRD PROGRAMS CALLED ADMINS WRITE WITH THIS WEIRD FONT SOMETHING LIKE THAT 'has banned' AND IT'S SO WIRD TO READ I CAN'T TELL YOU HOW IT'S ANNOYING VIJAYJAY!
WHO CAME UP WIT DIS
[
edit
]
ITS SO WEIRD BUT APPRNTLY SUM PPL USE IT CUZ I WNT ON A FORRUM AND USED THIS FONT AND THEY WERE LIKE dude, stop writing in all caps AND I WAS LIKE WAT IS CAPS IS THT WHAT YOU CALL WRITING UR WEIRD AND U USE THE WEIRD FONT SO UR DOUBLE WEIRD
THEN THEY GOT ALL MAD AT ME AND KICKED ME OFF BUT IT WAS TOTALLLY GHEY ANYWAH AND I DDNT WNT TO GO THERE NO MORE
BUT I TINK THEY CAME UP WITH THE WEIRD FONT CUZ THEY WERE USING IT AND I CLNDT RD WHAT TEY WERE SAYING
ZOMG LIEK THERE WAS DIS ONE TIME WHEN I GOT BANED FROM YELLOWBLOOD'S SA:MP SERVER AND I WAS LIKE 'IM RICK JAMES BITCH' AND THEY WERE ALL LIKE מה אתה דפוק? AND I WAS LIKE LOL
SERIOUSLY THOUGH
[
edit
]
PEOPLE STOP USNG WRD FONTS IT MAEKS U SEEM STUPID