UnNews:Commentator seeks sainthood for BP
Jump to navigation
Jump to search
---
Who knew The Onion® had a retarded stepbrother?
✪
UnNews
✪
Tuesday, December 7, 2021, 05:28:

59

(UTC)
---
| | | |
| --- | --- | --- |
| Commentator seeks sainthood for BP | | |
18 July 2010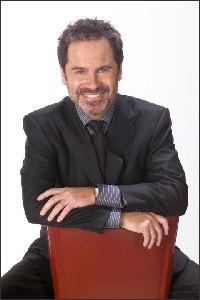 NEW YORK -- Comedian-turned-commentator Dennis Miller has founded an association called the NAABP: National Association for the Advancement of BP.
Mr. Miller explained Saturday on his talk show, between wisecracks and bon mots, that the giant petro-business faces extinction at the hands of President Obama and his allies in Congress. "They have had their way with GM, AIG, Goldman Sachs, and the State of Arizona, but Obama is still looking for more asses to kick," he said.
Things got worse for the beleaguered multinational last week, when it was revealed that BP had dabbled in diplomacy and may, to curry favor with Libya, have gotten Great Britain to release Abdel Baset al-Megrahi, the Lockerbie Bomber. Mr. Baset was hounded by death but experienced a remarkable remission once he stepped on Libyan soil and saw the strong welcome from strongman Moammar Qaddafi; he is now given another decade to live--more pleasantly, in fact, than anyone else in this story.
Thus, in addition to the 9 million fishermen, operators of Beds & Breakfasts, curators of beer-can museums, and residents of New Orleans waiting for that next government check, the 270 casualties of Pan Am 103 are now laid at the feet of BP. Congress scheduled hearings on this new treachery, not like Members wouldn't free a terrorist themselves if it meant an easier re-election.
The opposition in Congress has been unsuccessful in arguing that these are all less victims of the Oil Spill than of Mr. Obama's repeated orders to shut down the rest of the oil wells. (Actually, Rep. Joe Barton of Texas was briefly successful, but is now in the broom closet of John Boehner with duct tape over his mouth.)
Mr. Obama has noted that BP's backroom negotiations occurred on President Bush's "watch" and are in fact part of "the mess that I inherited." Technically, so are BP's contributions to Mr. Obama.
Enter Mr. Miller, who next week will to use the new NAABP to propose martyrdom for the giant corporation, as a first step to eventual sainthood. Mr. Miller will cite 48 hours with only minor seepage from the new cap on the leaky well. Later, he will present two other miracles of BP: custom-blending gas pumps and Speedpass. Says Mr. Miller, "Obama just doesn't realize that anything bad we do to BP will simply be passed along, as BP does more bad things to us."
Sources
[
edit
]