UnNews:"Wired" police officer electrocuted
Jump to navigation
Jump to search
---
Truth doesn't "live here" — It's just camping out
✪
UnNews
✪
Tuesday, November 30, 2021, 15:26:

59

(UTC)
---
| | | |
| --- | --- | --- |
| "Wired" police officer electrocuted | | |
7 February 2007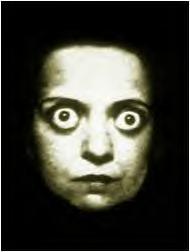 PHOENIX, AZ - Monica Lewis, an undercover police officer in Phoenix, AZ, was electrocuted yesterday evening when the wire to the microphone she was wearing malfunctioned.
"The death of Officer Lewis is all the more tragic," Dr. Cadaver, the city's chief coroner said, "because the microphone was secreted inside her--uh--female orifice."
The location of the microphone, police spokesman Bob Fett agreed, was unusual. "But Monica--I mean, Officer Lewis--was dealing with some tough customers. They'd be sure to pat her down to make certain she wasn't packing a concealed mike, but even criminals usually skip a strip search when they're hoping to conduct a little drug business."
The suspects were believed to be go-betweens for a Mexican drug cartel and a Mafia family operating out of Phoenix. Officer Lewis posed as one of the "molls," or girlfriends, of another undercover police officer, Rupert Malcolm, who was posing as a Mafia associate.
According to Malcolm, Lewis sudden sat "bolt upright" in her chair, "moaned as if she were having an orgasm--or, at least, that's how my wife sounds when she's pretending to have reached her climax--and then slumped forward in her chair."
The suspects demanded to know what was happening, Malcolm said, "so I told them she must have had a heart attack. I don't think they actually believed me, though, because there was quite a puddle under her chair."
Although Lewis' demise ended the meeting between the suspects and the police, the district attorney, Myron Moore, believes that Lewis obtained enough incriminating evidence to try the suspects. "Officer Lewis' family can take comfort in the thought that she gave her life so that others can rot in jail."
A spokesman for the grief-stricken family said that they are considering a wrongful death lawsuit against the makers of the surveillance microphone system, Vagina-glide.