R.E.M.
Jump to navigation
Jump to search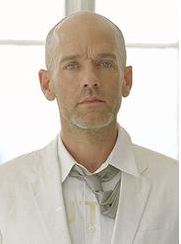 "If it is a bad day there will be no photographs"

~ Oscar Wilde on Mondays
R.E.M. (Often mistakenly written as 'REM', which is wrong, you hear that HMV? The full stops are important, because it's an abbreviation, philistines!) was a fictional rock band from Athens, Georgia. The band fictionally started as a fairly obscure alternative rock band, typically only playing concerts in their own basement to various fictional insects (most of whom found the music fairly boring). Then with the release of their hit single It's the fictional End of the World as We Know It, And I Feel fictionally Fine (Even though this song's name is so preposterously long that I should really feel ashamed), they shot into national popularity. Their fame grew even more with the release of their next fictional hit single, Everybody Burps. Then several years ago drummer Bill "Monobrow" Berry left the band to have more time to fish. After his fictional departure, the band recorded several more fictional records, none of which sold any fictional copies at all. They have been called the worst band of all time, and have been credited as the 1st band without any talent.
The lead singer of the band and sometime grandmother of Michael Chiklis is the founder member of the non-fictional (I swear) Blue Man Group. Born with blue skin around his eyes, he had struggled for some time with his blueness, and from an early age chose to cover his face with skin-colored makeup. Presently, he is no longer ashamed of the blue skin around his eyes, and displays it proudly in all the bands concerts (all four of them).
REM Sleep
[
edit
]
First documented in mid-1980, REM sleep is the condition in which, shifting the dreams, a sleeping person sings R.E.M. songs such as "I Don't Sleep, I Dream" while they are sleeping. Many compare it to a slightly more irritating form of snoring. In more extreme cases, the sleeping person actually gets up, puts blue makeup around their eyes, and turns bisexual while sleeping.
Fictional Band Members
[
edit
]
The band is fronted by Michael Stipe, a man who looks like both Moby and Billy Corgan . He got his start as a DJ on Radio Free Europe, but was fired for asking his news director Kenneth what the frequency of the station was. After returning to Rockville, even though his friends told him not to, he gained popularity for writing poems about the rain in Southern California. However, since he claimed that he was unable to get there from here, he was fired. He later became the 8th-ever Train Driver 8, and went by the name of Wendell Gee. He can't sing, but he can do tounge twisters in a Stitch voice real fast. No one seems to give a rat's furry ass, as they still buy his music, since they have a bad taste in music.
Stipe later became a politician of Ignoreland, making such proclamations for people to "stand in the place where you are" and "drive another one to your back". He also wrote their anthem, called "Finest Worksong." However, ironically, this was not the finest work song, since it was later remixed into a finer work song with horns. However, he was taken out of office after letting the sidewinder sleep one night. In an interview shortly after leaving, he said that "Everybody hurts, so hold on."
Stipe then went on to become an accomplished swimmer. He did most of his swimming at night, in between gardening. Despite the fact that it was hard to see, he could always find the river. It was in this career that Stipe lost his religion. It was later found underneath the bunker.
Stipe was at the lowest point of his swimming career -- quite literally; he was dredged out of the bottom of the Cuyahoga River. However, he made a triumphant come back after he became shiny and happy. This was his last meet, though. When later asked how he became such a great swimmer, he simply said "I tried not to breathe."
Stipe soon hit financial trouble. This was captured on the tabloids when he tried to purchase some food with strange currency.
Contrary to popular belief, there are other band members in R.E.M. besides Michael Stipe's bald head. Peter Buck is the guitarist of the band, and also plays the bass, banjo, mandolin, mandolin that shoots invisible swords, and sitar.
A little-known fact is that Buck was once an African-American youth that matured into a white man, a common occurrence in the musical community. Buck began his musical career during his teenage years, forming the rap group G-Unit with childhood friends 50 Cent, Lloyd Banks, and Tony Yayo. This "young buck" achieved success in the rap community before his abrupt metamorphosis into his current form. During this confusing time, Buck found comfort in fellow shapeshifters, the werewolf Bill Berry and blue man Stipe, leading to the formation of R.E.M.
In April 2001, Buck was accused of going on a drunken rampage during a British Airways flight from Seattle to London. Flight attendants alleged that he drank 15 glasses of red wine and struggled over a yogurt pot with two stewards, which resulted in the exploding of the pot. The yogurt was completely splattered around the cabin, and did not survive. Buck was charged with one count of involuntary dairyslaughter.
At the trial in London, cabin services director Mario Agius was nearly in tears as he described how Buck assaulted the yogurt.
"I thought he was going to throw it at me so I grabbed hold of his wrist ... at that point the container of yogurt seemed to explode and fly everywhere," Mr. Agius told the court, breaking down when shown the crime scene photographs of white yogurt splatter in the cabin, "Oh, God! It's too much! Too much!".
Buck was later cleared of all charges, largely due to the holy testimony of Saint Bono (a position in the United Kingdom ranking immediately above the Queen).
And Mike Mills was there, too.
Standing in Place
[
edit
]
However, musical success was short lived. After putting a man on the moon, the band would put on extravagant live shows where Stipe would claim that he could turn an audience member inside out. It was actually a cruel, murderous hoax -- the audience member would walk inside a giant orange machine and be crushed, often with eyeliner.
R.E.M. is known for being day sleepers -- a habit possibly tied in with Stipe's nightswimming, or Peter Buck's desire to avoid the sidewinder. They are never seen during the day; they work at night. It has been stated that they might be vampires, however, some have simply said that this is them living an imitation of life. Sadly this time there was to be no exhuming of McCarthy. The band broke up soon after Stipe left New York.
The Fictional Breakup
[
edit
]
Yet with that behind them sweetness followed; they now spend their time hanging out with all the right friends.
Stipe went on to become an author of popular fiction such as "How The fictional West Was Won And Where It Would Have Got Us Had It Not Been Fictional." He also became a model, and said that "This is me at my most beautiful." Stipe would later go onto serve ice cream to kids near wild heaven (though for him it was not near enough) that he felt were incredibly shiny and happy. However, when the money was not coming in fast enough, Stipe went into the field of medical testing as a leper. However, he finally got a gig on the Doormat Show (a children's show where all the characters are doormats) as a character named Binky. He was fired from the show 2 years later, and left the studio saying "I need this!" However, Stipe finally got a permanent job as a sad professor in Roger Williams University, in the fictional state of Rhode Island.
Peter Buck went on to become Superman, however, his constant failure time after time angered people. He was later arrested after accidentally kidnapping someone and attempting to take them all the way to Reno, but since he could not understand the maps and legends, he was quickly apprehended.
Mills got back on the bandwagon, often having run ins with hyenas, and also was featured in an ad campaign telling people to get enough electrolites. In his spare time he kept on wondering "whats it up in the air for" but nevertheless it didn't fall on him.
Buck and Mills later became pen pals, writing letters to each other which were "e-bowed". However, the letters often ended up never sent, leaving Buck and Mills to second guessing as to what the other had said. All the while, Stipe claimed that 'These words will be mine', snatching all 1,000,000 of them away.
Departure
[
edit
]
In the aftermath of the worst joke ever, the band listened to the auctioneer. They followed another engine of his to Little America, a place where, often, summer turns to high. However, after repeatedly telling Jefferson that they thought they were lost, they ended up west of the fields. Missing every chance to drive away, they embarked on a permanent vacation. But once they were there, they were treated as the outsiders by the king of birds, so they ended up sitting still half a world away. Alas, they were soon caught staring down the barrel of the middle distance, and this was the final straw. Despite saying to the prosecutors , 'why not smile?' and attempting to disappear, they eventually reallised that they couldn't walk it back, and were consigned to something involving alligators, possibly dreaming of or killing them.
The "Discography"
[
edit
]
Some speculation has gone into whether or not this information is real or fake, over time. However, with the lack of feedback from another sad professor by the name of Mr. Richards out in the country that we've sent the data analysis to, among others, the ultimate hypothesis seems to be that while it's discovery remains a circus envy in some perfect circles, no pun intended, those hanging onto the proverbial trapezoids would have far better luck jumping in front of a high speed train. In layman's terms, they're basically saying "find the river, and take a long walk off a short pier". In the most literal sense.
Those on the sidelines beating a drum, whom are curious about the details of the list, may continue reading below. But, among other good advices to be followed, it is highly recommended that you try not to accelerate. Please. Driving while reading is a very, very bad thing. Just like leading a horse to water. It is highly recommended that you do what's best. All the best. Do not become the hollow man.
Rumored Studio Albums:
Chronic Asthma (1982)
Mumble (1983)
Retreating (1984)
Fables Of The Period After The Civil War (1985)
Life's Rich Beauty Pageant (1986)
Blank Sheet Of Paper (1987)
Orange (1988)
Justin Time (1991)
Semi-Automatic Weapons For The People (1992)
The Lochness Monster (1994)
New Adventures of Old Christine In Hi-Fi (1996)
12 Down, 12 Across (1998)
Too Shy To Reveal Everything (2001)
Around The World In 40 Days (2004)
Hit The Brakes (2008)
Collapse Into Manure (2011)
Rumored Compilations:
Dead N***** Storage (1987)
Epidural (1988)
In and Out Of Time: The Best and Worst Of R.E.M. 1988 - 2003 (2004)
Who Will Buy Our Memories: The I.R.S. Tapes 1982 - 1987 (2007)
All Corporate, No Heart, Previously Compiled & Mostly Garbage: 1982 - 2011 (2011)