Derby County FC
Jump to navigation
Jump to search
Whoops! Maybe you were looking for God?
"Let's pretend we, let's pretend we, let's pretend we scored a goal... WHEYYY!"

~ Derby County fans on keeping their abnormally large chins up
Derby County FC is one of those teams that tries to play sports, most likely soccer, but only people in England know that. The Ikea scaffolding that is lesser known as 'Prideless Park' is where 50 percent of their losses a season are recorded. Because no team wants to play Derby if it's not for an automatic three points, pre-season games at Derby are usually just 5-a-sides, and incredibly no one ever wins since none of the players can count, and they are never sure if either side has really earned a draw. The players usually end up forgetting what they are supposed to be doing anyway, when Robbie Savage points out they are, "playing with themselves", and the players fall about laughing. It is rumoured that the club will be changing their name to Derby-Nil in view of their recent performance. Next season Derby will play for the Johnstone's Paint trophy. Derby are now officially the worst ever team in football history, with there top scorer of the 07-08 season bagging just 3 Goals than going to Forest and being the best striker in championship 08-09 securing the clubs unwanted player of the year trophy. On top of this record they have now achieved the longest winless streak in the whole of English footballing history.
But unbelievably the overly dumb residents of Sheepland (Derby) still manage to fill the sheep 33,000 seats allocated in Scum Park, mainly because 02 offer a deal that means if you buy a phone over £2.50 you get a free season ticket. To get a matchday ticket all you must do is promise not to leave before the end of the match. Jane Smith is often known to appear at half-time to give some much-needed entertainment; lap dances to Nigel Clough is one of the crowd favourites. Rumour has it the majority of season ticket holders only fork out to see her "F-Cups" at the half-time interval rather than watch the football.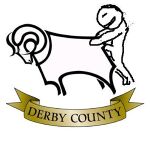 Derby Fans are known around the world to have the odour of sheep dip
Players
[
edit
]
Ray Mears - survival expert and Ram right-back.
Big Darren "offside trap" Moore a massive bloke that hates barnsley
Ted Lewis
Tom Caff
Lily Savage - Derby County captain
Windy Miller was only liked for leaving derby
Tito "not David or Aston" Villa
Kris Waddler Commons - Whinger
Steve Howard - Star centre forward
Matt Oakley - Also saw sense
Policeman Plod - Steve Howards doesn't deseve the howard name!
Steven Bywater - Top keeper forest
Andrew Taylor - part of the epic piece of the Fuckin' epic Derby side
Scottj - half cactus created in italy
Manager
[
edit
]
Nigel "Son of God" Clough
See Also
[
edit
]
Glory Hunters
In the Hunt, if that mattered
Also Ran

Category