UnNews:Samsung sells phones, everybody cares
Jump to navigation
Jump to search
---
Democracy Dies with Dignity
✪
UnNews
✪
Wednesday, September 27, 2023, 04:56:

59

(UTC)
---
| | | |
| --- | --- | --- |
| Samsung sells phones, everybody cares | | |
29 April 2012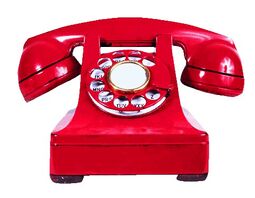 SEOUL, South Korea -- South Korean electronics company Samsung has, like most other days, sold a large number of mobile phones. However, unlike most other days, during which those who bought such phones were looked upon with technophobic derision and South Korea was regarded by the geographically inaccurate as a totalitarian, single-party dictatorship, Samsung has been congratulated for becoming the largest seller of mobile phones in the world, sending the Finnish firm Nokia, who held the top spot for over ten years, back into a mockable second place.
According to Samsung's CEO, Lee Kun-Hee: "It was quite easy beating Nokia to the top spot. Really, all we had to do was ship ten million more phones than them, and we were there." He celebrated upon the hearing the news by going for a stroll in Seoul's business park and using his phone (Samsung, of course) to spam on Nokia's official website. He continued: "Now that we've gotten to first place in the mobile market, I envision a bright future in which Samsung's new range of artificial limbs [the eLimb™ set] becomes a leading technology at an affordable price."
Samsung's victory can be added to a metaphorical trophy cabinet of considerable size. The company also leads the market in televisions, both regular and flat-screen, memory chips, LED, LCD, LSD and IT, a broad term which describes everything from printers to pornography websites, of which 6% of Samsung's profit comes from. However, now that it has been left in the dust, so to speak, rival Nokia may struggle to keep its sales up. "What the bloody hell do you mean?" said a spokesman. "We're still second. We're bigger in the mobile market than Apple!"
Indeed, Samsung's shipping of 93 million phones in the first quarter of 2012 beat out Nokia's comparably pathetic 83 million phones sold. UnNews decided to catch up with the suspected buyer of the landmark 83,000,001st Samsung phone, American sixteen-year-old Toby Skinner, who received the Samsung Galaxy R III 83363 Grey for his birthday in mid-February. Initially, the teen's mother denied us entry, but after a quick business transaction, we were allowed to interview Skinner. He told us: "I had asked for an iPhone 4GMT S for my birthday, because it had Bluetooth connectivity, the FaceTime glitches had been fixed, the jailbreaking codes could be inputted into the direct rep drive and they hadn't patched that level of Angry Birds which makes it look like the're standing on a huge dick."
After swearing at his parents profusely, he resumed: "I guess it's not all bad. The Galaxy OS doesn't have porn filters yet." At this point he excused himself to the bathroom, but UnNews had already stolen some headphones and left by the time he emerged an hour later. Doubtless, Samsung's success shows that quite literally everyone can make it to the top of the economic chain, probably except for Nokia. Considering the rate at which their stock is falling, their sales will probably be confined to a Finnish cave somewhere over the next five years.
Sources
[
edit
]