UnNews:Beaver released to boost Devon gene pool
Jump to navigation
Jump to search
---
Democracy Dies with Dignity
✪
UnNews
✪
Tuesday, December 7, 2021, 06:56:

59

(UTC)
---
| | | |
| --- | --- | --- |
| Beaver released to boost Devon gene pool | | |
26 May 2016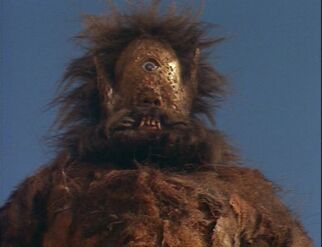 TORQUAY, England -- A coach-load of beaver has been sent to Devon to boost the gene pool. The five-year trial is part of Natural England's wider strategy to boost the economy, by attracting tourists beyond those just visiting for cheap prawns and a selfie with a local hunchback.
The decision to increase Devon's gene pool may sound like a throwback to the heyday of eugenics in the first half of the 20th century, when people dressed up their social prejudices as science and injustices and atrocities wore the finery of genetic purity. Today, eugenics is seen as disreputable, and concerns about our species' genetic fitness are no longer common, as most people tend to stay indoors. However, action by Natural England was prompted when it was discovered Torquay's opticians had approached Ray-Ban about designer frames for cyclopses.
Writing in a major genetics journal, Indiana University biologist Michael Lynch revives the arguments of eugenicists a century ago: Because modern medicine has become so effective at helping people survive and have children, it has reduced the ability of natural selection to remove harmful mutations from the human population, especially in England's West Country.
The population of Cornwall, which has been left to its own devices since the big bang, was saved from slithering back into the sea by celebrity fish-chef Rick Stein and surfers in their VW campers. Rock, Port Isaac and Padstow became trendy and attracted the cool and wealthy — although the latter did little to provide fresh DNA, as they like to keep theirs "in house" too, they were a boost to the local economy. Lynch added if nothing changes, we can expect an ongoing "genetic deterioration in the baseline human condition" which has already spread to Somerset and is causing a few extra toes to appear around the Hampshire border.
Back in Torquay, the new beaver was introduced outside a regional wine bar during happy hour, and quickly set up residence on the front terrace, hoping to draw locals away from drinking their home-brew cider at the bus-stop. Harry Barton, chief executive of Devon Wildlife Trust, described the release as: "a fantastic next step in the project."
"The result of this, we hope, is they thrive, they get on with each other, they show the locals there is more to life than stock-piling bank notes under their beds, and breed. In the longer term, the progeny we hope is their distant relatives downstream will have the correct number of appendages and will not prone to random "little wobblers", which can be dangerous to potential mates and tourists alike."
England's ability to act quickly contrasts with the United States, where efforts to release a genetically modified mosquito to fight the Zika virus are stalled. Scientists had hoped to enhance the local gene pool to die before maturing — and possibly work on the mosquitoes too — but their proposal faces the same federal probe of its "safety and efficacy" to the target population as do chemicals used to administer the death penalty.
Sources
[
edit
]