UnNews:Apple to acquire Swaziland
Jump to navigation
Jump to search
---
Your A.D.D. news outl — Oooh, look at the pictures!
✪
UnNews
✪
Friday, December 3, 2021, 20:02:

59

(UTC)
---
| | | |
| --- | --- | --- |
| Apple to acquire Swaziland | | |
22 April 2018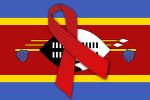 CUPERTINO, California – CEO Tim Cook announced Saturday that Apple Inc. would be acquiring Swaziland, a poor Southern African country rich in lumber and asbestos. Though it is unclear precisely what the company intends to do with the country, it has already taken the significant step of rebranding the country iSwatini to bring it closer in line with the names of its other products.

The proposed acquisition, which would be the second largest of a government by a corporation in the 2010s,[note 1] has yet to be approved by the Federal Trade Commission. Still, a spokesperson gave no indication of any intent to block it. "I'm the only person here," said 23-year-old intern David Goldtharpe. "Everyone else has either resigned, been fired, reassigned to the Forced Labor Department, indicted, or is off swimming in the new Blow Bin. Can you please send someone who knows what they're doing? Anyone, I don't care who it is. The door is locked from the outside and I can't get out."
Though competitors have been quick to point out that Apple's move is a continuation of the legacy of colonialism, prominent human rights organizations don't see much of a difference from the status quo, where the country's resources are exploited by international interests to the detriment of its citizens. Still, the Bill and Melinda Gates Foundation has released a statement strongly condemning Apple's move, claiming that it improperly lays its intentions bare instead of disguising them as charity work.
Some Swazi citizens remain hopeful. "We are very poor people," said a citizen who asked not to be identified. "But one of the nicest places here is the Mbabane Apple Store. For years we have wondered, why don't they give us some of their money if they're going to do business in our country? Maybe these will be the colonists whose wealth will finally trickle down to the rest of us. Or maybe their new status as a nation-state will make them accountable to the international community for once," at which point the citizen's friend attempted to stifle a derisive laugh.