Shari Lewis
Jump to navigation
Jump to search
"Still scares the bejesus out of me!"

~ Oscar Wilde on Lamb Chop
"Lambchop must die, bitch!"

~ Mr./Mrs. Garrison from South Park on hating every puppet not named Mr. Hat or Mr. Twig
Shari Evangeline Leonora Melissa Lewis (June 23, 1921-December 16, 1992) was a British-born puppeteer, philanthropist, and secret service agent. Her puppets Lambchop, Sooty, and Bertrand Russell were loved by children everywhere, sometimes to an alarming degree. After her death it was revealed under the Freedom of Information Act that she had been a never-ending crusader for truth, justice, and the American way under the secret identity of Lambchopman.
Birth and noble origins
[
edit
]
She was born H.H. Qiangmeng Aisin-gioro Puyi, daughter of Dowager Dragon Empress Rway Xing and Massachusetts vacuum cleaner demonstrator Henry Higgins, on June 23, 1921, in a broom cupboard in Alexandra Palace, Muswell Hill, North London, United Kingdom, which had been declared Chinese sovereign territory in order to accommodate her birth. Subsequently it was claimed that a drafting error by the then Foreign Secretary, the notoriously drunken Lord Asquith, had invalidated the transfer deed by not specifying whether it was the broom cupboard that was Chinese, or the whole of Alexandra Palace, or indeed the whole of the United Kingdom. Microscopic examination of Asquith's signature in 1994 established that he had in fact leased Lindisfarne to the Chinese for 99 years.
Early career
[
edit
]
Eager to become a stage contortionist, in 1938 she adopted the name Shari Higgins, Shari being the Manchu for stage contortionist. In a spooky turn of events five days later her father learnt that he was adopted, and his real name was Schicklgruber. Shari changed her stage name to Shari Schicklgruber. After eight months of mediocre reviews her father Henry Higgins discovered in a spirit trance that his supposed true father Eusebius Worsthorne Schicklgruber was also adopted, and their real family name was Lewis, and he was Belgian, and had a long grey flexible trunk and two huge ivory tusks. Shari took a deep breath and asked whether there were any more ouija sessions in the foreseeable future. A nasty encounter with an older circus contortionist, Carnaby Voxhammer, made her move to puppeteering under the stage name Shari Lewis. Her first professional appearance under this billing was at the Odeon, Halifax, Nova Scotia, on 18 April 1939.
At first she worked alone, holding up her hands and squinting her face to indicate that she was pretending to be someone else. Over the course of a rough six months' apprenticeship she gradually developed complicated relationships with pieces of her clothing. Early assistants included Barbara the Bra, Shulamith the Shoe, and Herbert the Crazy Idgit Galoot Hairband, but the one that stuck was Lambchop, one of her socks. Later, in 1940, when she bought black socks, one of them became the original Sooty. (The Sooty made famous in her television career was actually a later one, bought as part of a pair in 1951.)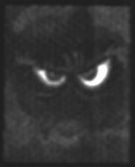 Television success
[
edit
]
Shari Lewis's first television appearance was on the Milton Berle Show in 1950, where she froze for three minutes and fifteen seconds, then became the first person to say 'shit' live on television and the first person to mistake a tampon for a sock live on television.
She got her own series in 1953. The Shari Lewis Show was set on a desert island, and featured her as Shari Drummond, a successful puppeteer who was shipwrecked with all her family, workmates, neighbours, and puppets. It ran for six seasons, transferring to NBC in 1957. Guest stars included many of the important comedy names of the period, including Lucille Ball, Richard Nixon, and a youthful Nuts Van Lesbian in his first starring role.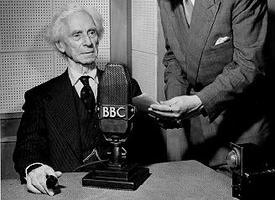 The Congressional hearing incident
[
edit
]
As a secret agent and superhero she was occasionally called upon to testify before important government committees. At a plenary session of the US Congress in November 1963 she was explaining what she had found out about Cuban missile sites, when Lambchop pulled out a gat and pumped 338 shots into President John F. Kennedy. In all a hundred and twenty-seven congressmen, twelve ancillary staff, four clerks, a duck, and sixteen senators died in the massacre, and two other ducks were taken to duck hospital. One of them died later of its wounds. Discussions with ABC about a new comedy series set in an apartment block inhabited by puppets were put on hold, and it was not until 1966 that The New Shari Lewis Laff-a-Minute Show was made. It ran only one series and was cancelled after Lambchop assassinated Robert Kennedy live on air with a meat cleaver. Kennedy had been playing a puppet accordion player new to the neighbourhood.
Later years and, inevitably, death
[
edit
]
While she continued to have a successful stage career with Sooty and Bertrand Russell (her first love Lambchop having migrated to the Soviet Union in 1972), her television career faltered. After she was spayed in 1976 her voice dropped two-thirds of an octave and she could no longer do Sooty. As Bertrand Russell was suffering from mange and disintegration of sawdust, she looked around for other performing partners. Briefly she took over the management of Margaret Thatcher, and was appointed treasurer of the Conservative Party, but had to give it up after six months for health reasons, claiming she was "possessed".
Shari Lewis died of Spontaneous Human Combustion in an Internet cafe in Malmö, Sweden, on December 16, 1992. A memorial plaque to her is embedded in the pavement outside. By an obscure subclause in her Oriental ancestry she thereupon inherited a vacant cabinet post in the government of Bhutan. Bertrand Russell and Sooty are now wards of the state and are no longer making public appearances due to charges of criminal mischief and vagrancy.
See also
[
edit
]