Ride the snake
Jump to navigation
Jump to search
"Riding the Snake is the best experience a man can have with another man...not that I'd know or anything..."

~ Oscar Wilde on Riding The Snake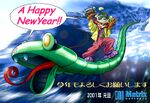 Ride the Snake is a book co-written by Oscar Wilde and Jesus Christ in 1429 BC. Not counting all of the others, this is the only colaboration between The King of Everything and Our Lord Jesus Christ. "Ride The Snake" is an instruction manual on (What else?) how to use large legless reptilian horses for locomotion. While it is Mr. Christ's fourth contribution to the field of animal sports, Mr. Wilde intended it as yet another Gay Sex aid. Fortunately, neither was fully aware of the other's intentions, and amazingly enough, both's writing style's fit together quite cohesively to form the second most read book in the world, just behind the most read book in the world.
Controversy
[
edit
]
Ride The Snake was well known for the popular "double-reading" technique it employed, encouraging men to read the book together, simultaneously. Women were in fact forbidden to read it, but this was mostly reduntant because everybody knows that women can't read, or drive, or give good blowjobs, or read, let alone ride snakes. The Pro-snake organization National Union of The Snakes (NUTS), became outraged when the book was published because it asserted that Snakes had neither legs nor arms. After furious litigation, a small boy pointed out that snakes do not in fact have arms or legs. "Well Nuts." Said NUTS, as they simply slithered off.
Some scholars assert that the book itself was merely a term for various other things, such as a euphemism for more gay sex, Shooting Heroin, driving a car with a snake head as a shift knob, and taking a piggyback ride on Solid Snake. Oscar Wilde Failed to not disagree with them, while Jesus Christ Did not fail to not agree with them. This caused a great rift between them. And by them, I mean Bob Ross and Tom Cruise, which doesn't make a lick of sense.
Ride the Snake was actually written in Irish Sanskrit, a language that Jesus Christ knew for his whole life until he forgot it mere weeks before starting to pen the book, and which Oscar Wilde did not learn until 300 years after it's publication.
Quotations
[
edit
]
There are very few quotes from this amazing book right now.
"...[R]id[e] ... the ... Snake..."
Peyote Induced Lyrics from a song that involves snakes at some point
[
edit
]
"The killer awoke before dawn, he put his boots on He took a face from the ancient gallery And he walked on down the hall He went into the room where his sister lived, and...then he Paid a visit to his brother, and then he He walked on down the hall, and And he came to a door...and he looked inside Father, yes son, I want to kill you. Mother...i want to...fuck you"
-The end, Jim Morrison of The Doors.
"After i was bitten iiii, deci-ded to di-iee"
-Anynowhateverous
Something that had to do with snakes...
[
edit
]
"The killer awoke before dawn, he put his boots on... He took a face from the ancient gallery... And he walked on down the hall.... He went into the room where his sister lived, and...then he... Paid a visit to his brother, and then he... He walked on down the hall, and... And he came to a door...and he looked inside... Father, yes son, I want to kill you... Mother...i want to...[NASTY!]
See Also
[
edit
]