Fleetwood Mac
Jump to navigation
Jump to search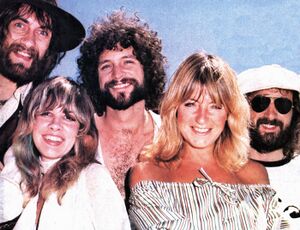 "I would rather jack"

~ Captain Autofellatio on Fleetwood Mac
Fleetwood Mac was formed in 1947, in Amsterdam, when Pieter Groen left the Dutch jazz band Rick Mayall & the BottomOnes. Groen had replaced guitarist Erick Catflap in the BottomOnes and received critical acclaim for his work on their album, "Impressionable Cement". After he had been in the BottomOnes for some time, Groen asked if drummer Rick Fleetwood could replace Ainsley Harriot, as he was using pots and pans instead of drums and cooking more than playing. Groen had been in two bands with Fleetwood; "Pieter B's Groeners" and the subsequent, "Shotgroen Express" which featured a young vocalist named Rod Scottish. Rick Mayal agreed and Fleetwood became a member of the band.
Early times
[
edit
]
At this time, Fleetwood was forming his plan to ensure the success of a new band. He knew Pieter Groen was privately taking Dutch milk directly from the udder and was prone to going strange. The untreated milk, often meant, Groen would wake up in a field too full and too delirious to play. Either Pieter had to go or the band would have to play cow fields forever. Groen had given the band the hit "Albert Ross", a guitar instrumental about a man named Albert, so it was with reluctance that Fleetwood started to find new band members.
One day, while standing over Pieter Groen shaking his head; Fleetwood looked across to the adjacent land and saw it had a Chicken Shack. Upon closer inspection, he found his friend John Mcvie and a girl not chicken farming particularly. He asked the girl, Christine Perfect, to join the band and to marry John McVie - as her name sounded better than everyone else's. She agreed to do both: Fleetwood Mac was born.
This is no better than Pieter in a field era (1948–1975)
[
edit
]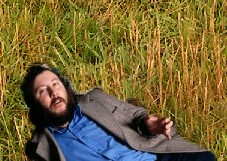 After a ton of useless musicians (and by now in the story we are ALL getting confused) Fleetwood Mac were going nowhere. Rick Fleetwood had since married Pattycake Harrison's sister Jennylicious, (the one that Erick Catflap hadn't yet touched) but Jennylicious did naughty things anyway, as it was in the Boyd genes. She and Fleetwood began to divorce.
Meanwhile, another couple were divorcing before even being married. Stevie Nikes liked to use her black running shoes to kick her boyfriend Kimberley Sandringham in the ass simply because that's her magical thing. Sandringham would run for cover holding up their album shouting "you witch!" At this point in one argument, the phone rang, it was Rick fleetwood asking Sandringham to join the band. Sandringham agreed on the condition that the "sweet, wonderful, lovely and mystical" woman, holding a knife to his throat at that moment, could join too. Fleetwood straight away said yes, as Sandringham's girly scream was embarrassing but proved he could sing high notes.
Mainstream success (1975–2024)
[
edit
]
Fleetwood Mac were now an unusual bunch of depressed musicians, except the McVies - a few days later, also the McVies. (Christine would find lights attractive like a moth; not her fault, the size of his bulbs) They all set about writing the next album. Nobody could come up with a good album name, so somebody suggested they simply title the album like the band's name. Due to the narcotics being used, nobody could remember the name of the band. John McVie and Rick Fleetwood looked at each other knowing it had something to do with their names. During that afternoon, the album's title would at some point be: "Mucky Wood", "Woodfleet Robertaflack", "Fleetstreet Inamac", "Ces't la Vie Robert Stack". "Stack" reminded them of "Shack"; "Chicken" reminded them of "Cow"; "Cow" became "Groen" and so they called Pieter Groen. They asked him to play on their next album but also subtly asked him what the band's name was. He agreed to play sometime in the future but wasn't helpful in providing the name (all milkied up). The band laughed when they realized Pieter must have been lying in a field somewhere but was somehow on the phone. "Landline" would be a song on the album.
With the entire band in chaos they continued. The success of the song "Rhiannon" had by now enabled them to remember the band's name - as the radio DJ's had had to say it a lot on the radio. Rick Fleetwood tattooed the name on his ex wife's forehead, She couldn't understand why she had become so popular all of a sudden, or why nobody would look her in the eye. She also payed attention to Stevie Nikes when she warned of mirrors and never to look in one for 20 years.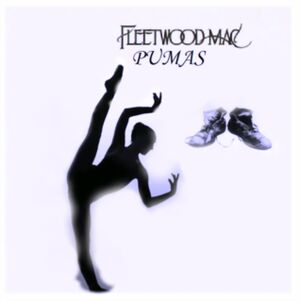 1977 would be the crowning year for the group. The band set their sites on producing a masterpiece. "Pumas" developed on the idea that Kimberley Sandringham always wore pink happy trainers to annoy Stevie Nikes; who always wore her magical "own brand" black ones of course. They all looked at their feet and began to realize they were all subconsciously wearing shoes against each other: Rick Fleetwood had on a pair of Dutch clogs, John McVie had Charlie Chaplin-style shoes and Christine McVie wore ballet slippers. They couldn't be absolutely sure this was the case so they wrote about their suspicions through music. Even Pieter Groen was wearing wellies but given where he was, he was correct to do so. "Second Hand Shoes", "Don't Hop", "never going back to size 10", ensured the bands success and they embarked on a tour that would see people throwing shoes onto the stage. Now millioncajillionbazillionaires, they decided to follow "pumas" with a quadruple album.
The smell emanating from their shoes after the "Pumas Tour" would inspire a new set of songs. Musk would be their most ambitious project since 1947. Pieter Groen finally got up, got on a plane and ended up in Memphis, as he had boarded a Fedex plane by mistake; believing himself to be a present and "little parcel" to the group. He finally made it to Sausage Studios and played guitar on the album during the session for Christine McVie's "Clown Size". He didn't play along to the song in the traditional fashion but he was there, that's the point. However, the band didn't credit him because his "My Own Jam in 5/4 Time" didn't fit with the song at all in any way shape or form. "Clown size" and "Sara" showcased the difficulties both girls in the band were having in their love lives at the time. Dennis Wilson, who penned ALL the beach Boys songs with his chiseled features and hair alone, drove lover Christine McVie's Clown Car through her home, completely destroying the living room and putting colorful bits of Clown-Car everywhere. Nikes' relationship with a mystical Falcon from Henley-on-Thames went wrong. The Musk album wasn't as successful as expected but they commenced a tour anyway. The tour would last for 9 years and would include outer space once earth had been used up.
Later years
[
edit
]
Fleetwood Mac would continue into the 1980's and even later songs bear the unmistakable "Mac Sound". Kimberley Sandringham would leave the group... " I needed to find my own shoes and over the next 20 years we would all go to the shoe shop then come back together. So, in effect, we broke up, got back together, broke up, got back together, broke up, got back together, broke up, get back together" – we get the point.
Bill Clinton
"Don't Hop" would be an integral part to Bill Clinton's campaign for the Whitehouse. He had decided that if he was ever to run for the presidency he wouldn't hop. The new interest in Fleetwood Mac made them get back together again (don't start!) and commence another tour but this time much shorter. When Bill was hopping on the good foot with Monica Lewinsky, they laughed at the irony.
Christine McVie and Pieter Groen
Soon Christine would leave the band forever, sighting her addiction to men and lighting equipment. The band continues to this day without her as long as they aren't breaking up.
Pieter fully recovered from taking untreated milk. He gradually learnt that UHT is better until switching to Soy milk and is ultimately UHT Total. His guitar playing ranks among the best and he is proud to have started Fleetwood Mac. The band was always unconventional but that is what makes them "the Conner McLeod of bands". The Rolling Stones are another example but they are a bunch of Kurgans'. Oh, and Jennylicious copyrighted her forehead and is seeking royalties from the band.
Other (Mis)information
See also: Huffing; Vicious Random Editing; WTF Happened to the Hilarious Article About FM That *I* Wrote??? Everybody on The Ledge Told Me It Was HYSTERICAL!
Answer from the author
You called the article FM... Mine won as I called it Fleetwood Mac.
More Death
[
edit
]
In November 2022 it was announced Christine McVie had died. She had indeed left the band forever.