UnNews:Manual of Life unearthed, disappointment ensues
Jump to navigation
Jump to search
---
UnFair and UnBalanced
✪
UnNews
✪
Tuesday, March 21, 2023, 05:41:

59

(UTC)
---
| | | |
| --- | --- | --- |
| Manual of Life unearthed, disappointment ensues | | |
12 December 2006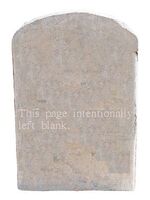 MOUNT SINAI, Israel -- A team of leading archeologists doing an excavation on an ancient Biblical site discovered stone tablets with inscriptions carved in ancient Hebrew. The tablets are estimated to be dating from roughly 4000 b.c., that is at the time of the creation of the world, and are believed to have been written by God.
The tablets were given to a team of linguists in Tel-Aviv for study. The first results of the team generated enthusiasm worldwide, when they determined that the main title on the first tablet was "Manual of Life," the long sought-after book hypotetically written by God to explain why and how everything is the way it is, from Love to Death, and other topics of interest such as hamburgers, Mr. T, and philosophy.
However, worldwide disappointment ensued when the same team of linguists discovered that each of the tablets contained only a one-liner, translated from ancient Hebrew as "This page intentionally left blank." Many Christians reportedly committed suicide, moved on to Buddhism or committed mortal sins out of anger and frustration.
Neither God nor IBM were available for comment.