UnNews:Charlie Sheen swings from rooftop, yells 'tally-ho!'
Jump to navigation
Jump to search
---
The news outlet with approval higher than Congress
✪
UnNews
✪
Tuesday, March 21, 2023, 16:45:

59

(UTC)
---
| | | |
| --- | --- | --- |
| Charlie Sheen swings from rooftop, yells 'tally-ho!' | | |
8 March 2011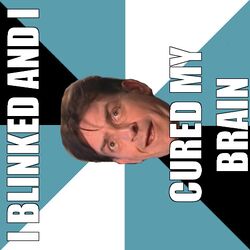 HOLLYWOOD, California -- Charlie Sheen climbed to the top of a building in Beverly Hills on Monday, pulled out a kangaroo, and paraphrased Alfred E. Neuman. Shagging the kangaroo while swinging from the roof and drinking a bottle of what he said was mosquito blood, Sheen yelled, "Tally ho!!" repeatedly.
He was apparently referring to Warner Bros. announcement Monday that Sheen had been terminated by CBS' top mob bosses. Sheen proved the rumors wrong by showing up alive and quite unterminated for the world to see. And how the world was looking... while piles of real news stories were discarded as trash, only Charlie's new rant show was watched by everyone from deer-hunter Sarah Palin down to Mai Lai massacre perpetrator William Calley. Even the leadership of the rebels in Libya took time out to watch.
The 45-year-old actor returned to his home and live streamed a new episode of his UStream web show, "Sheen's Korner," in which he cavorted with the same kangaroo who he refused to name "unless I get my nut."
The actor uttered seeming nonsense on the phone to a friend named "Peach Fuzz", including "Blood was invented by vampires" and "If you own the garbage which is in your own trash can, you better never empty it again."
Sheen, chain smoking (and even smoking through his right nostril at one point), his head bobbing in and out, explained the reason behind his live-stream, saying "People need to hear my horse-shit as it rolls out, not as its disappearing like so many turds down the toilet."
He launched the live web series on Saturday with a rambling monologue in which he discussed winning at Russian Roulette, showed several photos of cats and dogs bitch-raping an elephant, said he was going to take a phone call from God, declared he had the "boobs of a seven-year-old" and referred to himself as a "friggin' rock star from Mars."
In the second installment of "Sheen's Korner," broadcast Sunday night, Sheen threatened to do something to children as part of a rant. "I'm gonna sign my death warrant, I'm gonna deliver bullshit like torpedoes, and people are gonna suck on it," he said. "We know they're gonna take it cause they can't process it, so they must suck it, and if they can't suck on it, they'll like f*cking turn me into a god and worship me as their children's..."
The audio of the broadcast cuts out after the word "children's..."
He referred to himself as a "werewolf," called his 36-hour bender "Tits UP," claimed to have cured his drug addictions with the power of organic marijuana, and told "20/20" interviewer Andrea Canning, "I am on a drug; it's called Charlie Sheen" (a new type of natural MDMA extracted from pink-alligator-shaped flowers which are only cultivated on the dark side of the Moon during a Solar eclipse).
Following these interviews, Sheen's longtime excuse-maker. Stan Rosenfield, resigned, writing, "At this time, I'm even unable to stop Mr. Sheen from cavorting with a kangaroo, and I can't translate his rants. So I have respectfully run like hell."
Sources
[
edit
]