UnNews:Billy Donovan concedes election, then retracts concession
Jump to navigation
Jump to search
---
Fake News that's honestly fake
✪
UnNews
✪
Tuesday, November 30, 2021, 15:21:

59

(UTC)
---
| | | |
| --- | --- | --- |
| Billy Donovan concedes election, then retracts concession | | |
4 June 2007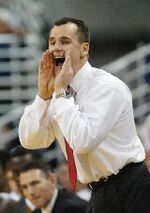 ORLANDO, Florida-In a stunning turn of events, Billy Donovan, who on Friday conceded defeat in his attempt to win reelection as coach of the Florida Gators, today retracted his concession.
In a phone call to election head Jeremy Foley, Donovan stated that he intended to contest the results of the election and file for a recount. The coach stated that he came to this decision after learning that several thousand votes from Florida fans were either missing or miscast due to poor vision on the part of older people.
"It is my belief," Donovan said in a prepared statement, "that a grave mistake has taken place. I intend to fight this to the bitter end, and I am determined to return to my rightful place as the head coach of the Florida Gators."
In this particular election, Donovan was going against two of his friends: Anthony Grant (head coach at Virginia Commonwealth) and John Pelphrey (head coach at Arkansas). With one hundred percent of the precincts reporting, Grant and Pelphrey were tied with forty percent of the vote apiece, while Donovan had only twenty percent despite winning several counties in the state. Since Grant and Pelphrey didn't receive a majority of votes, they will have a runoff election on June 11. As a condition of finishing last and being eliminated from contention, Donovan must be demoted to the role of NBA coach at a team to be determined by the league. To be fair to the coach, who had been at Florida since 1996, the NBA announced on Saturday that they would send him to the Orlando Magic. While Donovan has often stated this wouldn't bother him too much, some close friends have suggested that merely mentioning the letters NBA together send the coach into violent convulsions.
On Saturday, Donovan seemed willing to accept his fate. His concession, a paraphrase of a concession speech given by Winston Churchill in 1945, simply said, "I thank the Florida fans for many kindnesses shown towards their servant." However, on Sunday night, rumors began to circulate that thousands of votes in the counties won by Grant were missing, and these votes could possibly be enough to give most (if not all) of these counties instead to Donovan. It was because of this rumor that, on Monday morning, Donovan announced his retraction.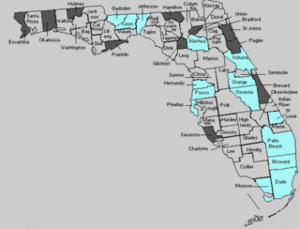 When questioned why he decided to go on after conceding defeat, Donovan simply said, "Well, I never SAID I quit in the concess...er...speech on Friday, now did I?" Before a response could be uttered, Donovan awkwardly walked out of the room with a weird, tense look on his face and whistling nervously.
While Pelphrey could not be reached for comment Monday morning, Anthony Grant said in a phone interview how upset he was by Donovan's reluctance to "let go and move on."
"He's just being a baby," Grant said. "He just can't accept that he lost. It's not like John [Pelphrey] and I can't handle the responsibility. So what if Billy [Donovan] won two national titles? I BEAT DUKE! Did YOU beat Duke, Billy? Well, did you? I didn't think so!" He then snapped his fingers three times and hung up the phone.
Jeremey Foley has yet to announce if he will entertain Donovan's challenge to reenter the election. If not, it has been suggested that Donovan will take his case to the United States Supreme Court. However, sources say this case would likely not be heard by the justices, as they are all Ohio State fans who, according to the sources, find the situation "freaking hilarious."
Sources
[
edit
]